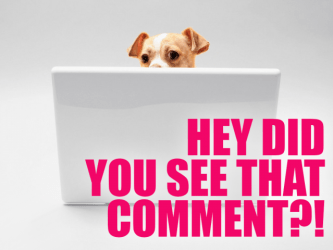 Autostraddle, aka The Queer People's Republic of Feelings, is having an extraordinary week. We're casting the 2014 calendar girls, celebrating coming out, rolling out the recamps and kicking off International Meetup Week(s). At last count, there were 99 meetups scheduled in 13 countries! Just think of all the talking, laughing, loving, brunching, dancing, singing, hiking and drinking that will be going on. If you don't see your city on the list, there's still time to organize your own event.
The chilly weather is back in the northeast but dapperQ, pumpkin beer and these cooking blogs are spectacular ways to to stave off the seasonal sads. The weather's perfect for curling up and reading our book club pick, The Miseducation of Cameron Post or things Riese read and loved. And if you still need more sunshine in your life you should watch Maddow and Ellen hang out or Brittani and Hannah Hart explain why they don't go out. Oh, and this video might make you cry (in a good way).
Now let's take a moment to appreciate our shining star commenters from this week:
---
On 10 Amazing Lady Explorers Who Are Not Columbus:
The Or Sauron's Ring? Award to Frodo:

The Side Effects of A-Camp Withdrawal Award to Lina: "I totally just went into my roomate's room, stole a chocolate bar and a cigarette because I have so many feelings. it's 1.30am, she was sleeping while I was creeping. it's a rhyme. awesome. #feelings"
The #campfeelings Award to Alex!: I was having such an awful day… it's getting cold here and all I want to do is hibernate, but this recap made everything so much better! I miss camp like crazy.
Ever since I was a little kid, I've wanted to be thrown up in the air by a parachute. I got to do this during the color wars, and it was basically the best thing ever. Even though my feet went way over my head, I wasn't scared at all, because a cluster of lovely people were there to catch me. (This is probably a metaphor for camp as a whole.) Seriously, you make dreams come true.
On Glee Recap 404:
The Kirk Cameron Fangirl Award to Kathryn:

On Rachel Maddow and Ellen Team Dreamboat:
The How To Give Us All A Heart Attack Award to Sydney: "Imagine if Megan Rapinoe suddenly joined them."
On Coming Out Day Open Thread:
The Hickstory Lesson Award to Chris: "I'm pretty sure everyone knew I liked ladies when my super queer bff starting to get huge hickies on her neck around the same time we started sleeping over at each-others' places all the time."
The Penetrating Questions Award to allieoobu: