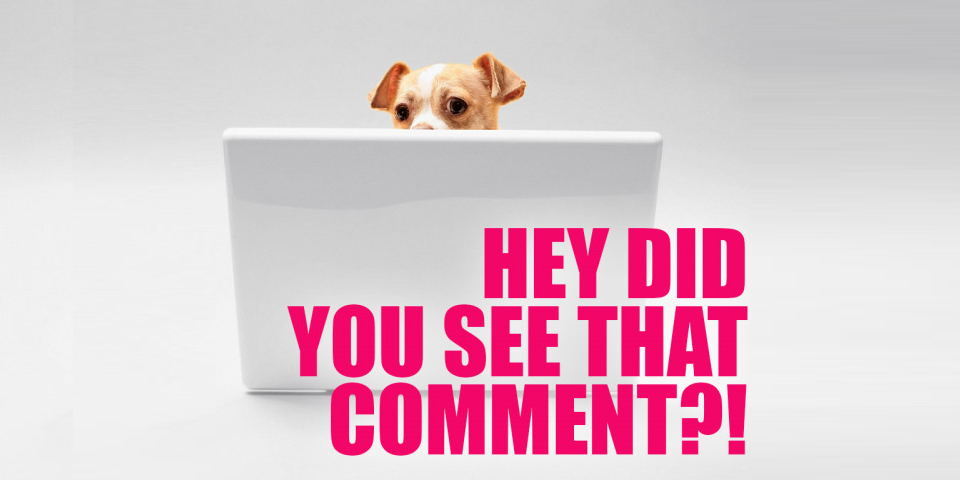 Hello, muffins and scones! I'm so happy that we're here together! Hey, it's been a long, hard week – do you need a photo of my senior doggo, Cyrus, getting all cozy in our weighted blanket? I think you do!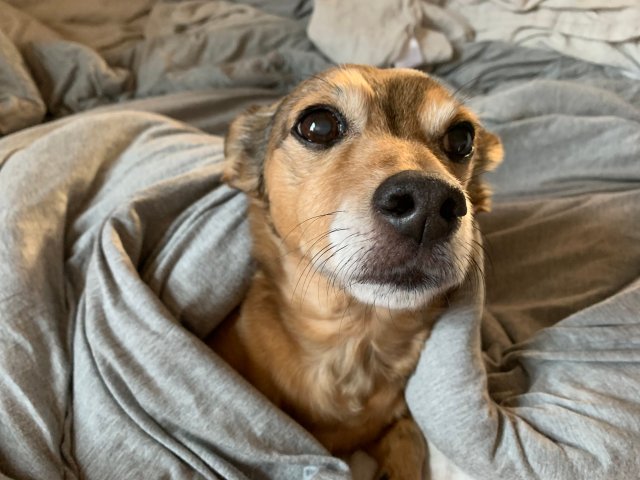 This week, Kayla annotated the letter she wrote to her parents asking for a puppy, and I have never read anything so perfect in my life.
Meg wrote about purity culture, bisexuality, and finding a God that made sense to her.
Sally curated some lesbian sci-fi book covers from the 80s and 90s, JUST FOR US.
It's spooky season, and danijanae's got some low-key horror movies to watch with your sensitive butch date.
Heather wrote about D&D, because of course she did.
A.E.'s got some feelings about Janet, our favorite not-a-girl from The Good Place. 
Vanessa wants you to fuck your friends, but only if you want to! (I do not want to, and I STILL loved the clear communication and healthy boundaries she writes about here.)
And then there were your comments!
---
On "Batwomanwp_postsBoldly Goes Where Few TV Shows Have Gone Before — Into a Gay Lady Love Triangle!:
The Heart's A-Blazer Award to Meg:

On Attempting to Excavate British Queer History:
The Badger of Honor Award to Northern-Barbarian: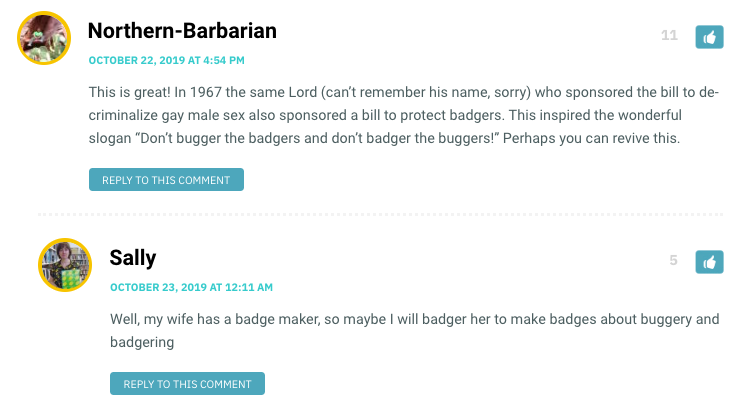 On 10 Low-Key Horror Movies to Watch With Your Sensitive Butch Date:
The Stranger Than Fiction Award to Silence L'Roman: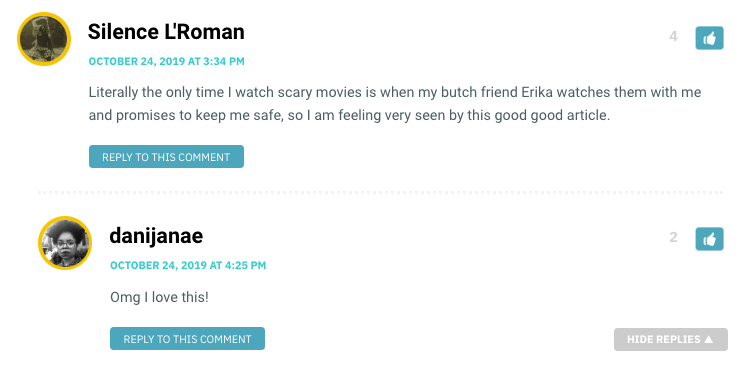 The Untitled D&D Game Award to Christina and Snow:
On What We Love and Hate About Dating Geminis:
The Double-Entry Award to Morgan Le Gay: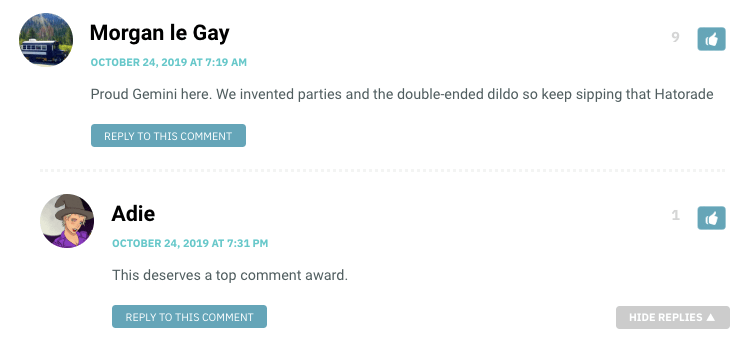 On Our Luggage: A Non-Binary Ode to The Good Place's Janet:
The As-Is Award to Bunny Brown and A.E.: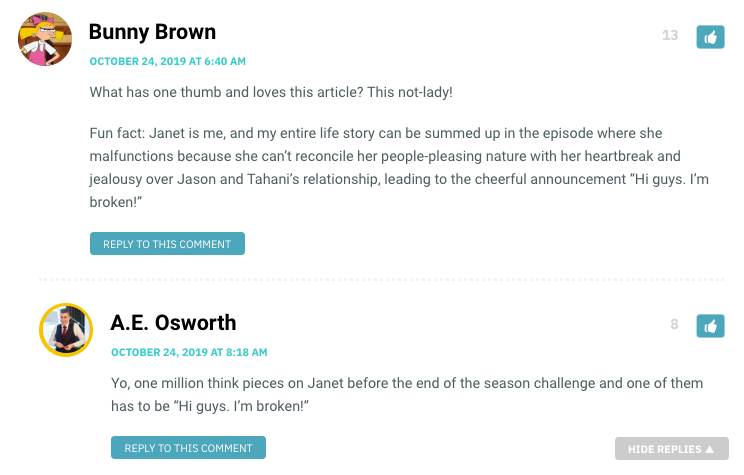 On 6 Easy Steps for Fucking Your Friends Without Fucking Up the Friendship:
The Back to Back Award to Anon and Chandra:

And on Also.Also.Also: Make Cute Halloween Costumes in Plus Sizes, You Cowards:
The Gnarly Award to Michelle:

---
See a comment that needs to be here? Let me know! Comment "comment award" underneath, or tag me – I'm @queergirl!