Lesbian and bisexual storylines have come a long way over the last five years, especially on The CW, but few have boldly gone where Batwoman went this week: Into the minimally charted waters of the gay lady love triangle. When we met Kate Kane in the pilot, lo those three weeks ago, she was still pining over her military academy love, Sophie Moore, who also happens to be the star soldier in Kate's dad's private army. Sophie, though, got herself married off to a man while Kate was away training to accidentally become a crime-fighting vigilante. She tells Kate she's happy. She tells Kate to move on. And this week, Kate tries it!
"Down Down Down" (lol) introduces Reagan, a bartender who neither melts under Ruby Rose's intense smolder nor is shaken from her single-minded pursuit of asking out Kate Kane by the fact of three entire elevators plummeting to the ground in the building where she's working a party. Reagan's good at reading people. She hates rich white dudes. And she can be trusted to choose something decent when Kate inexplicably just orders "a beer."
It all starts when Tommy Elliot, Bruce Wayne's childhood frenemy, steals the one gun that can pierce Batman's armor (which, of course, Batman, himself, made as a check against his own power). He hides the gun in the building he bought right next door to Wayne Tower — but five entire stories taller, okay? And then he throws a fancy party to celebrate that he's got the bigger building. Kate attends the party to deal with his shit. Sophie attends the party as Mary's personal bodyguard. And so Sophie watches Kate flirting with Reagan and gets all in her feelings about it. She flashes back to every scene they've had thus far, especially the one of her telling Kate she's happily married. Sophie even watches Reagan ask out Kate, and now she's the one pining.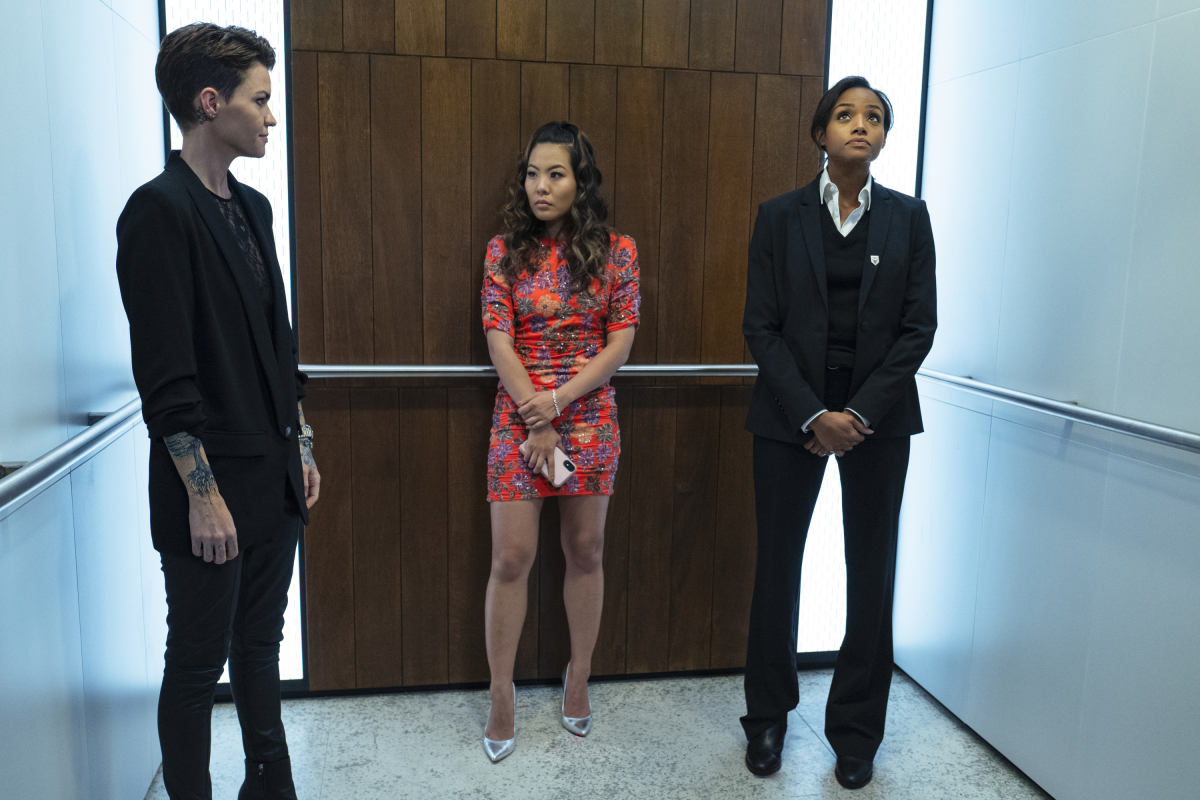 Early on during Batwoman's press blitz, the show's producers said Kate would "go on dates and have girlfriends" — but I am so unused to any lesbian character having multiple dates and multiple romantic interests that I couldn't even really register that promise. Love triangles are such an easy and effective and fun way to get to explore characters and their motivations and desires, but I can only think of three times in TV history we've seen a three-lady love triangle. (One of them, funnily enough, included Rachel Skarsten; the ol' Bo/Lauren/Tamsin dance on Lost Girl.) On the one hand, I don't want to see Kate spending her days chasing a married woman. On the other hand, I am such a sucker for all of these fan fiction tropes, like Kate and Sophie continuing to literally fall on top of each other and stare into each other's eyes when they're fighting bad guys. (P.S. Sophie knows Kate is Batwoman.)
These Batwoman writers are not scared of Kate's lesbianism, and it's really refreshing. Her love interests are as big a deal as any Superman outing, and that's saying something. Plus this lesbian jokes (at the expense of straight people) keep coming. Equally exciting is that the creative team isn't forcing any straight cis white guys into the narrative to try to give the dudes in the audience a proxy. In addition to the Kate/Sophie/Reagan dynamic, there's the main relationship on the show, between Beth and Kate, and there's Kate's closest confidante, her step-sister Mary. (Mary is perfect in every way and the absolute standout on this series so far.) I liked Batwoman a lot during the first two episodes, but I made the leap to loving Batwoman this week when Kate and Mary and Sophie ended up stuck in the Gotham's most awkward elevator ride.
Sophie: What about you, Kate? What brings you to an adult frat house?
Kate: I was told to move on.
Mary: 👀
Batwoman's showrunner, Caroline Dries, told Entertainment Weekly, "We've only seen Kate get her heart wrung a bit, and now here is this woman who's smart, funny, cool, available, and it brings out sort of the smile and hope that Kate can find normalcy in her life. Of course, like any superhero will tell you, it's not easy to live two lives and keep one identity a huge secret."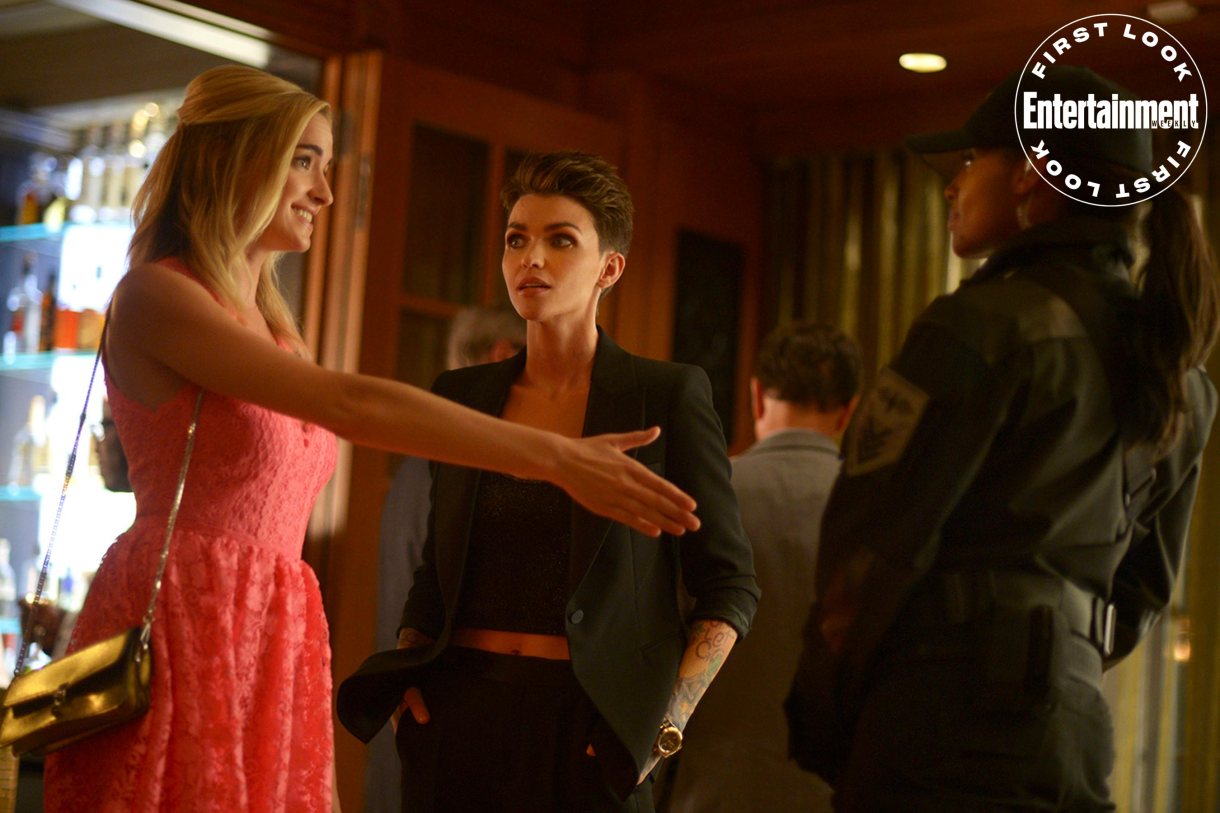 Next week, they're all meeting. I can hardly wait.