I don't know any lesbians or TV critics who were more excited or more nervous about The CW's decision to launch a Batwoman series than me, because Batwoman — the whole Bat-family, really — has always been so important to me! Let me just say, right away, that I thoroughly enjoyed the pilot. Like a lot! I cheered, even, at one point; and gasped with my hand to my chest. It's an excellent addition to both the cinematic Bat-universe and to The CW's (already superqueer) superhero line-up, which is no small feat. It balances the fun and heart of Alex Danvers and Kelly Olson in National City, the cocky silliness of Sara Lance and Ava Sharpe in space-time, and the drama and grit of Anissa Pierce and Grace Choi in Freeland.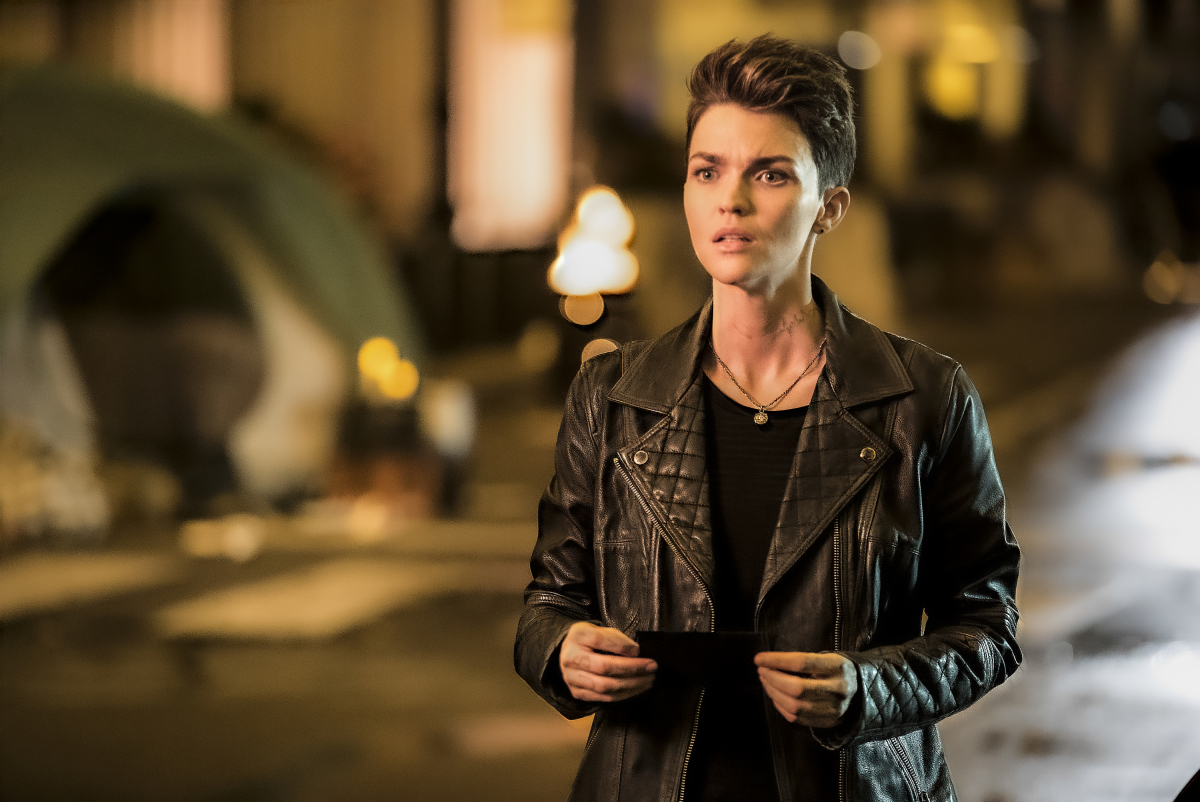 I started watching re-runs of the 1960s Batman TV show in the mid-80s when I was probably five years old, and have been basically obsessed with the whole Bat-deal ever since. I convinced my dad to take me to see Tim Burton's 1989 Batman in theaters five times and bought the VHS the day it came out with my own allowance I'd been saving. I bought a Batman costume and wore it to play in, almost every day. I've even gotten into fights, in real life, defending Alicia Silverstone as Batgirl, and would still do so! Batwoman came out right around the time I did, and I reviewed her solo series of comic books every single month, every single issue, at my old job. I love superheroes in general because I've always been a little nerd who wants to help people. But Batman was the first character I saw who had to grapple with having two identities, something that resonated with me even in kindergarten for reasons it would take me two decades to understand. (Gay reasons.) I also loved that he and everyone who wore the cape and cowl — especially Batwoman — was, by nature, a brooder. I never had the luxury of brooding; I lived vicariously through all their punches and their scowls.
The Batwoman pilot sat, unwatched, in my CW press screening room for months because I was so afraid it wouldn't live up to the hope in my heart. But, like I said, it did!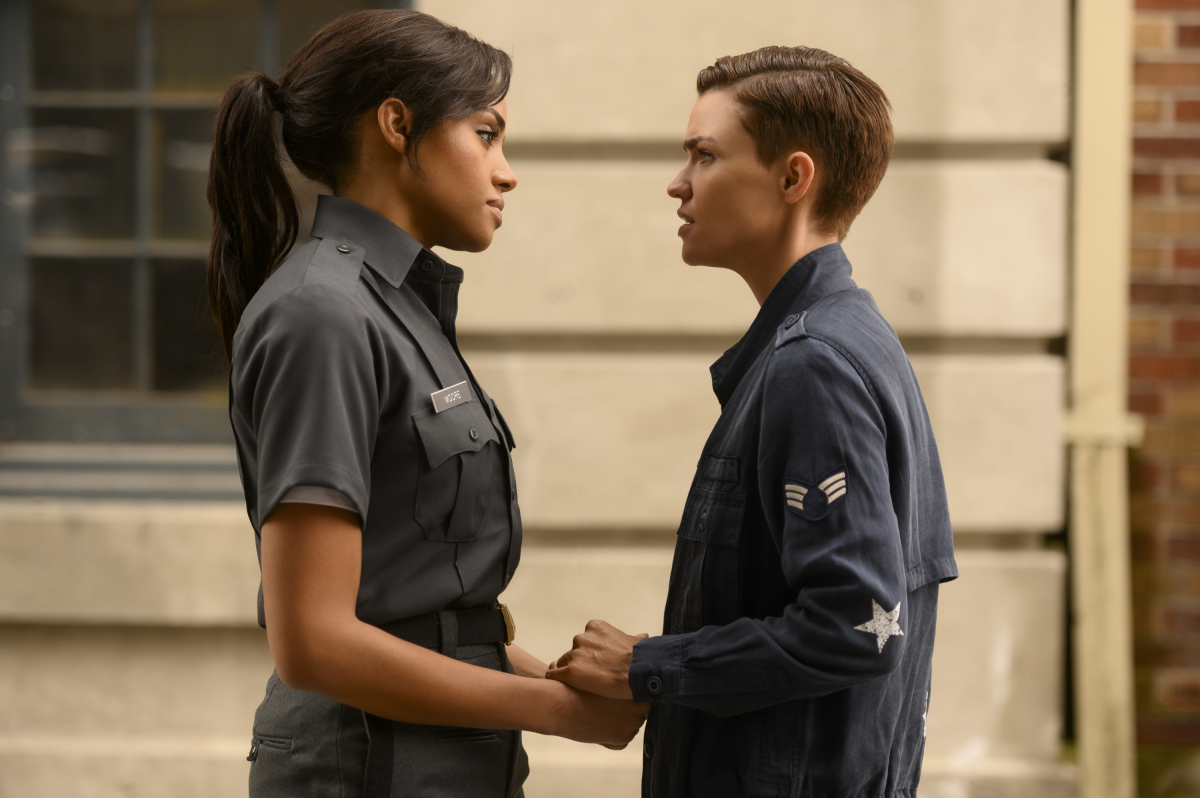 In this incarnation of Batwoman, Batman's been missing from Gotham for years, while Kate Kane, Bruce's cousin, has been out training all over the world to be part of her dad's elite crime-fighting team, The Crows, who've stepped in to fill the Dark Knight's shoes. The reason Kate is training in the wild is because she got kicked out of West Point during the Don't Ask, Don't Tell days for being gay. Kate returns from the tundras because her ol' army girlfriend, Sophie Moore, a soldier in her dad's private army has been kidnapped — and, friends, their sexual tension is delightful! (All I ever want is to have my heart punched in the throat about two women longing for each other on-screen; there are only so many Bering and Wells fan videos a girl can watch!) In the process of searching for Sophie, Kate stumbles into the Bat-cave and the rest is herstory.
In addition to Kate and Sophie, Batwoman is rounded out with a female supervillain, Alice (if you know, you know; if you don't, I won't spoil it for you), played to absolutely unhinged perfection by Rachel Skarsten, who most of you know as Tamsin from Lost Girl. There's also Mary Hamilton, Kate's step-sister, who you think is going to be one kind of character but zags and becomes a whole other kind of character. She's played by Nicole Kang, who you might remember as Kiki from Orange Is the New Black or as Lynn from Hashtag You On Lifetime. Elizabeth Anweis is Kate's step-mom Catherine Hamilton-Kane, some kind of Bette Porter of The Crows. And Camrus Johnson is Luke Fox.
The pilot is almost shockingly gay. "Right off the Bat 😂," Valerie Anne texted me, in fact. And "more girlfriends" is a promise from producers.
The other thing that impressed me about Batwoman's pilot was that it balanced all the elements of really fun superhero TV well. It dug quickly and deeply into the pathos; it gave us reasons to connect with and root for the main women characters; it set up an excellent season-long hero/villain dynamic; it rolled out some exciting action sequences; and it gave us Kate's origin story without smashing us over the head with it. And you know what else? Ruby Rose is very fun in this role. She's cheeky and flirty and butchy and broody and punchy and I can't wait to see what else she brings to one of my all-time favorite fictional lesbian characters.