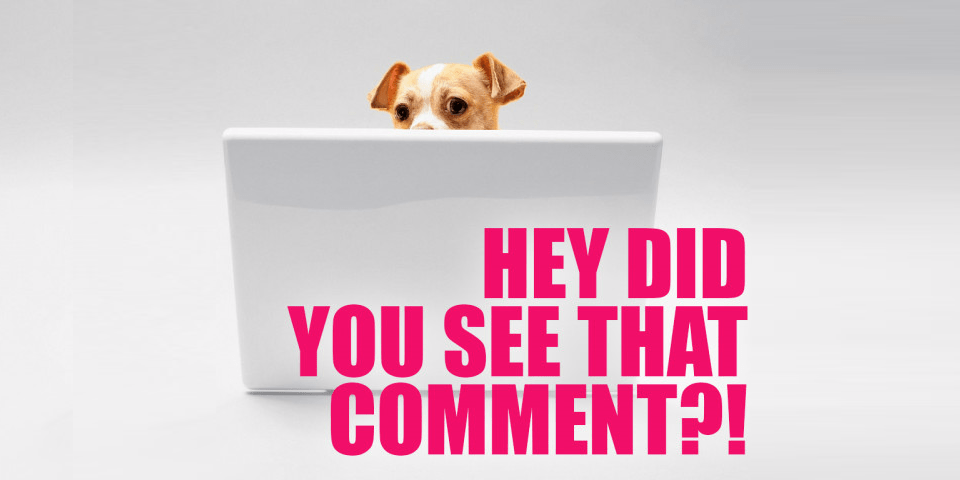 Hi, doves and raptors! I think the seasonal wildfire smoke is finally clearing outside my window, which means I'm feeling fine! I wish you blue skies and cool streams for the days ahead.
This week, Kayla brought us the most niche, perfect Autostraddle quiz ever.
Ro would like you to use a dental dam! Dental dams are hot!
Well, I loved this. Change Is Magic: On Cooking and Bodies.
The L Word: Generation Q is coming right along, and Riese's recaps are SO good, I feel like I've traveled back in time to the golden age of the recap, like, ten whole years ago!
Kayla's throwing a dinner party, and we're all invited. 
Listen, it's not gossip to say that Elliot Page and Mae Martin look very cute hanging out together, and getting matching tattoos together, just that sort of thing!
Apparently I've been flirting via Instagram and I didn't know it?
Bless Valerie Anne for her Supergirl recaps, and also for this feature image of Kara and Alex, which I honestly and inexplicably thought was Meredith Grey and Lexie???
And then there were your comments!
---
On The L Word Generation Q Episode 203 Recap: Luck Be a Ladykiller:
The All's Well that Ends Well Award to Mina: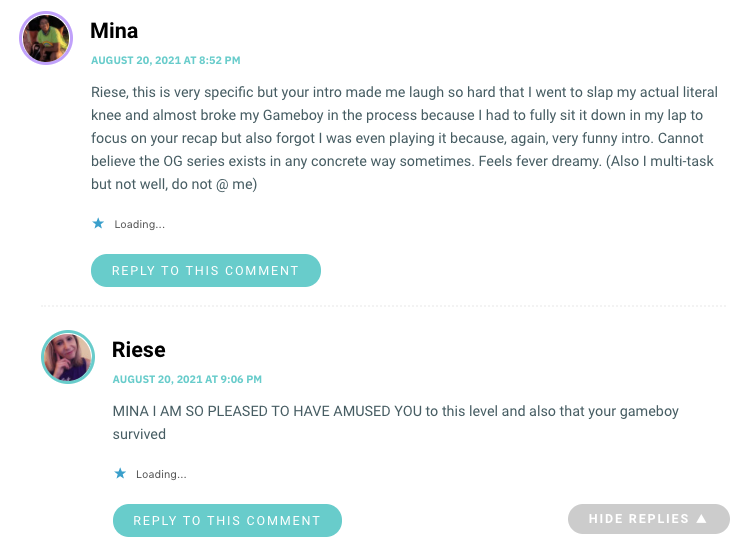 On Personality Quiz: Which Kayla Kumari Tweet From When She Was Closeted Are You?
The Hello to You (Leather) Award to Serena:
And the #boobs Award to Leigh:
On Change Is Magic: On Cooking and Bodies:
The Magic Award to Ally:
On Also.Also.Also: Elliot Page & Mae Martin Got Matching Tattoos, So UMMM 
:
The Generations Award to bob and Ally: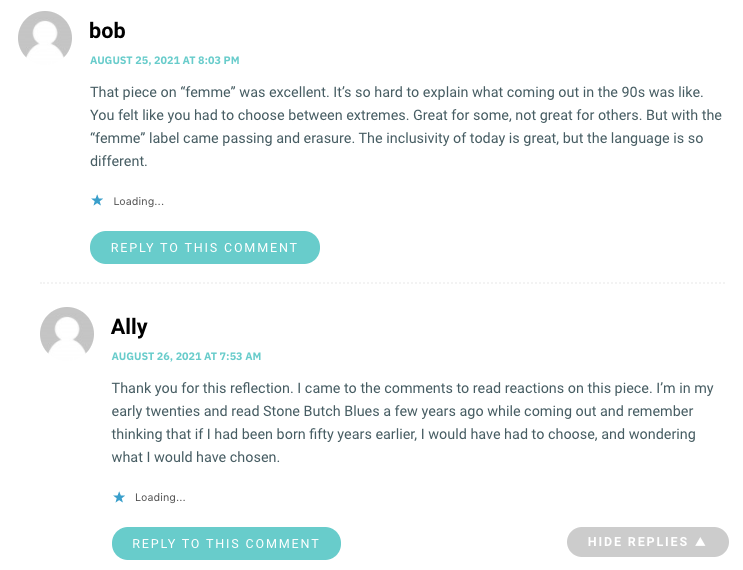 On No Filter: Have You Taken the Time Today to Think About How Stunning Beanie Feldstein Is?
The Small Gods Award to M.:
And on JoJo Siwa and Her Girlfriend Kylie Want To Tell You Absolutely Everything About Their Courtship:
The Rainbow Power Award to Rosehips:
And the Two Kinds of People Award to EJ and pepitagoya: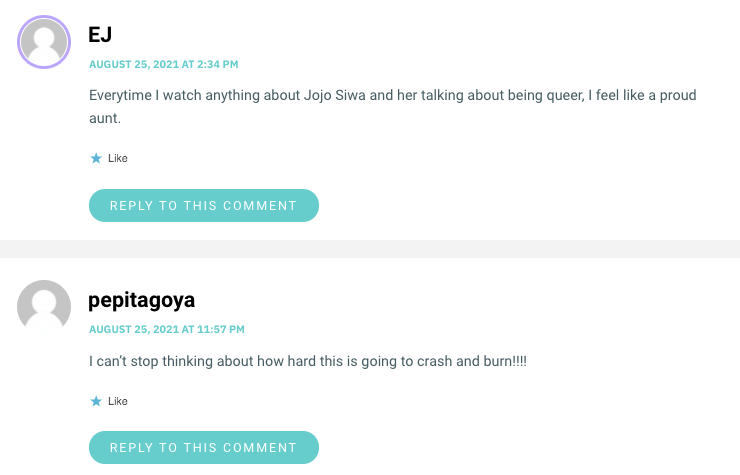 ---
See a comment that needs to be herer? Let me know! Tag me [at] queergirl.