​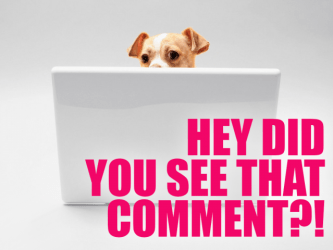 Hey dippin dots! What do you call a fake noodle?
An impasta!
Autostraddle was all over the place this week. Last Saturday straddlers from Sydney to Bristol to Chicago hung out for Meet Me At the Record Store Day. Were you there? Did you meet the girl of your dreams or at least find the record of your dreams?
Riese finally watched Buffy and had a lot of feelings about it and Kristen has advice on dealing with your landlord. Also, did you see Hansen's crayon tracings? Nothing but good things can come from combining kindergarten art projects with cats. Beth Ditto was being all Beth Ditto at the GLAAD Awards (read: fabulous) and these vintage anti-marijauna ads are highlarious. Girl Scouts in L.A. can now get a video game design badge. Minneapolis  is the most recent city to get queer city girl-guided, just in time for the winter thaw.
Where are your travels taking you this weekend?
---
On Queer City Guide: London, Baby!:
The Best Way To Realize Your Family's Not Homophobic Award to thiscannotbereal: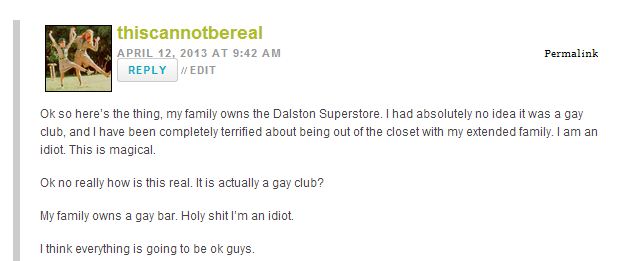 On Ode to My Pantry: Soy Foods:
The Silver Lining Award to Kate W:

On Playlist: '90s Slumber Party:
The Hierarchy of Gay Award to Lora:

On Get Baked Live-Blog My Mum's "World's Best" Lasagne:
The Your Mom Award to kat amygdala and bookbound: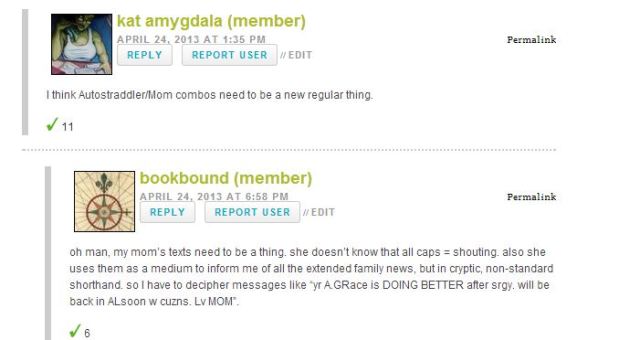 The Fun Homo Award to Kathryn:

On I Just Now Saw: Buffy The Vampire Slayer:
The True Love Award to Ranger:


On SNL's Top Lez Kate McKinnon Does Ellen Impression on Ellen:
The Hole Picture Award to Ren and Marika:
---
See a clever, hilarious or thought provoking comment around this website-ship? Email it to me at: carrie [at] autostraddle [dot] com