Learning to feed yourself can be one of the most terrifying things. Am I about to give myself food poisoning? If I eat this too often will I end up with scurvy? How can I get the most nutritional bang for my buck? Why does this still taste like ass?
With Ode to My Pantry, learn to navigate a grocery store without having a meltdown in aisle three. Give a man a fish and feed him for a day, teach a queer to cook and stave off malnutrition for another semester.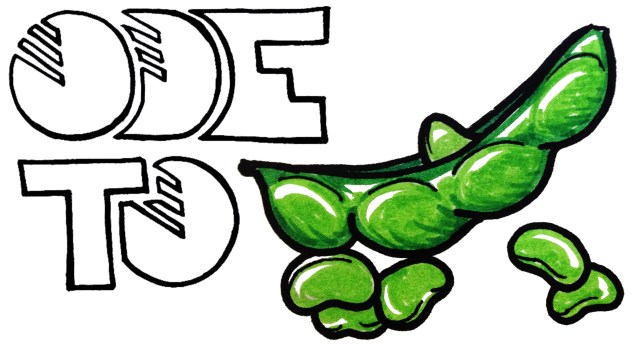 Even though I love food and holidays, I cock my eyebrow when I realize how ridiculous it can be when you combine the two. National Caviar Day? More Herbs, Less Salt Day©? 4/20 aka Lima Bean Respect Day? Who the fuck celebrates those? But I have to give some of them a pass, especially since I'm about to break out the party hats and pompoms.
Happy Soy Foods Month! Since the soybean is so ubiquitous and versatile, it makes sense that it gets to call an entire month its own. As a legume with a complete set of amino acids and shitload of them to boot, it's no wonder that some iteration shows up every vegan/vegetarian/poor college student's kitchen. Admittedly it's disturbing that Monsanto has a stake in all of the beans we consume, but until I find something else, I'm keeping them around and you probably are too.
Edamame
Quickly blanche so they stay bright and green
Serve up pods or plate'em shucked clean
A fine sprinkling of salt
Is the serving default
What's a better snack than the bean?
Tofu
People cringe after hearing that word
It'd still fail if we called it bean curd
The familiar white brick
Is simply too slick
Squeeze out water for a texture preferred

Agedashi Tofu
Skeptics won't give tofu a try
But howsabout a deep fry?
It'll inflate and puff
While the outside stays rough
Still hate it? Then you'll be That Guy
Texturized Veggie Protein (TVP)
A vegan's ground beef magic trick
Being meaty is kind of its schtick
I like to add smoke
When I give it a soak
Plus your sauce'll become super thick!
Veggie Ground Round
You can buy seasoned veggie ground round
It's packaged pre-flavoured and browned
Or make your own block
Using spices and stock
Either way, you should keep it around
Yuba
Heat soy milk 'til it's pipin' hot
Pay attention as it starts to clot
Just peel off the skin
Forming sheets super thin
Serve it flat or tie into a knot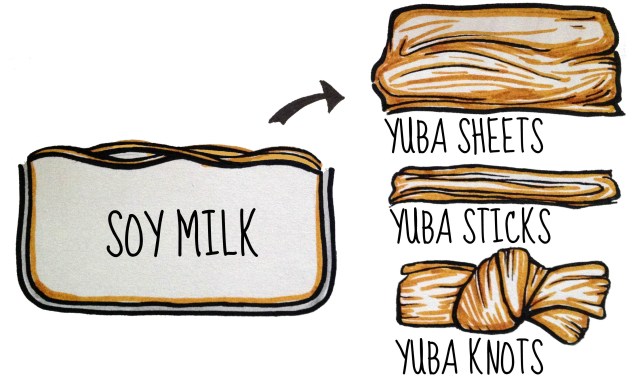 Tempeh
Wait for your spores to be sent
Mix with soybeans and let 'em ferment
It'll set into a cake
That can grill like a steak
And your farts won't be as potent!
Dessert Tofu
Tofu for dessert leaves some flustered
Dive in with any courage you mustered
A high protein treat
That's a tiny bit sweet
Still freaked? Pretend it's just custard