Hey hi hello it's Friday! And I have great news: last night, my dog Milo met a balloon: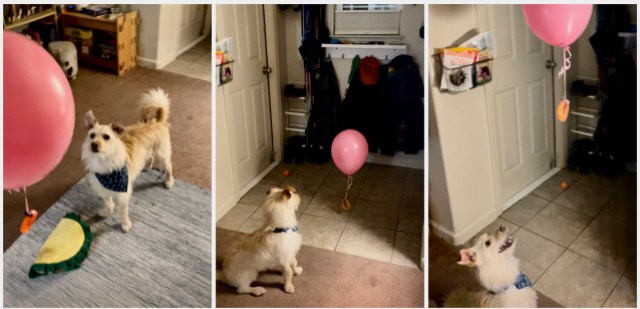 …And then he popped it. But what is life, if not a series of ephemeral delights?
This week, Nico used an app to communicate with the Other Side.
A.Tony knows that sometimes we need bad TV in our lives. Good news: Tubi TV is Black, queer, AND bad!
Drew and Shelli Nicole are at Sundance, and they've been bringing us so many amazing reviews! Shelli Nicole wished that Anne Hathaway's Eileen was queerer, while Drew loved the nuance and imagination of L'immensità, a trans coming of age story set in 1970s Italy. Bad Behaviour was replete with mommi issues, and It's Only Life, After All did justice to the moving history of the Indigo Girls. I can't wait to see so many of these!!!
I also loved this, from Dani Janae: "Judas Goatwp_postsby Gabrielle Bates Made Me Start Writing Again.
In this week's You Need Help, KKU helped out a reader who just might be overcomplicating things.
Riese made the L Word: Generation Q infographics that I didn't know were missing from my life???
Have you seen the Tik Tok Lesbian Lumberjack WITH THE SWORD?
Himani had some thoughts about season 2 of Sort Of.
Niko! Surely Not All of These Chefs Are Tops. I am CACKLING.
And then there were your comments!
---
On Pop Culture Fix: Reneé Rapp Wants To Be "Bisexual Justin Bieber":
The 2 M3an 2 Furious Award to Chloe: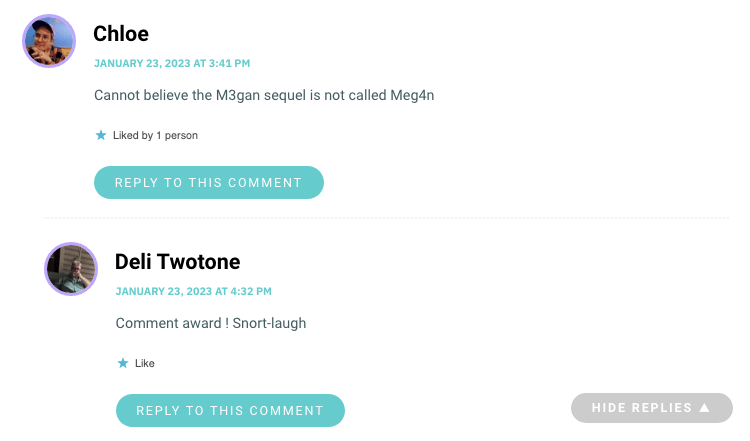 On Our Charts: Three Generation Q Infographics:
The Gift…and Curse Award to @caitrw and Courtney: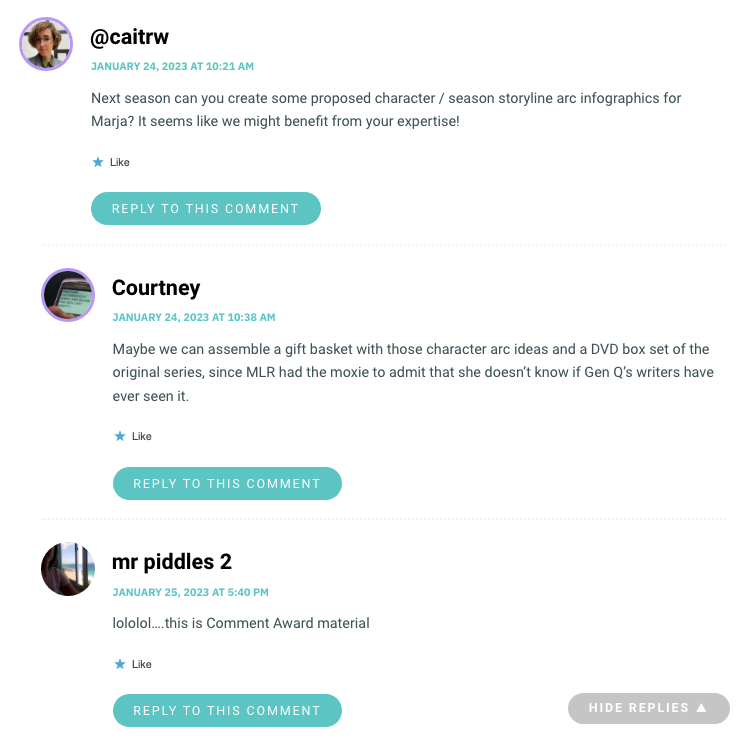 On Sundance 2023: "It's Only Life After Allwp_postsIs a Moving Tribute to the Indigo Girls:
The Closer to Fine Award to shira and Kris H:
On Also.Also.Also: Here's All the Queer-Related Nominations (And Snubs) For This Year's Oscars:
The Vital Information Award to forawhile: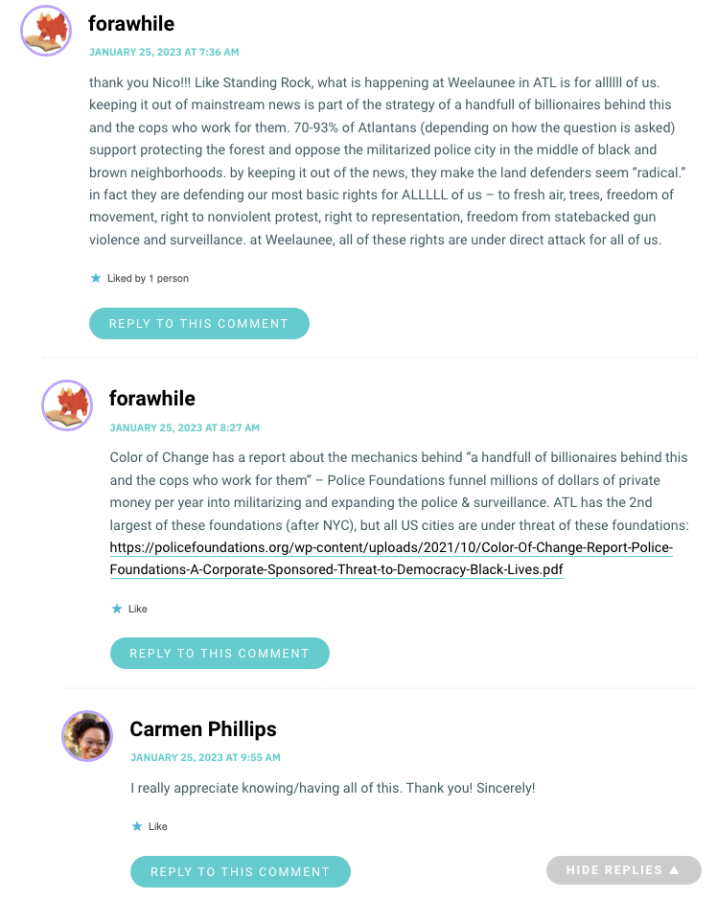 On TikTok's Lesbian Lumberjack Out-Chops Captain America WITH A SWORD:
The Game Changer Award to Andrea_T:

On Rainbow Reading: Gearing Up for Valentine's Day With Queer Romance Reads:
The Flaming Locks of Auburn Hair Award to cleo: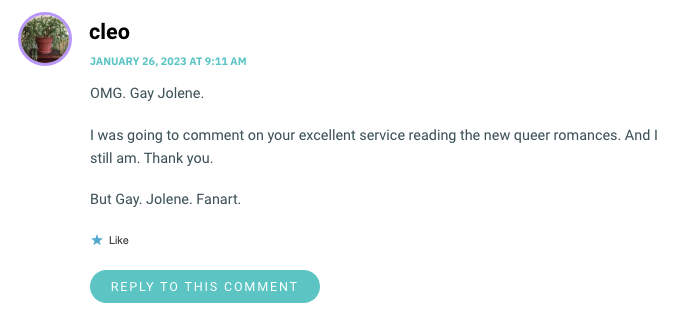 And on Surely Not All of These Chefs Are Tops:
The They Are Risen Award to Kristana and alchemille: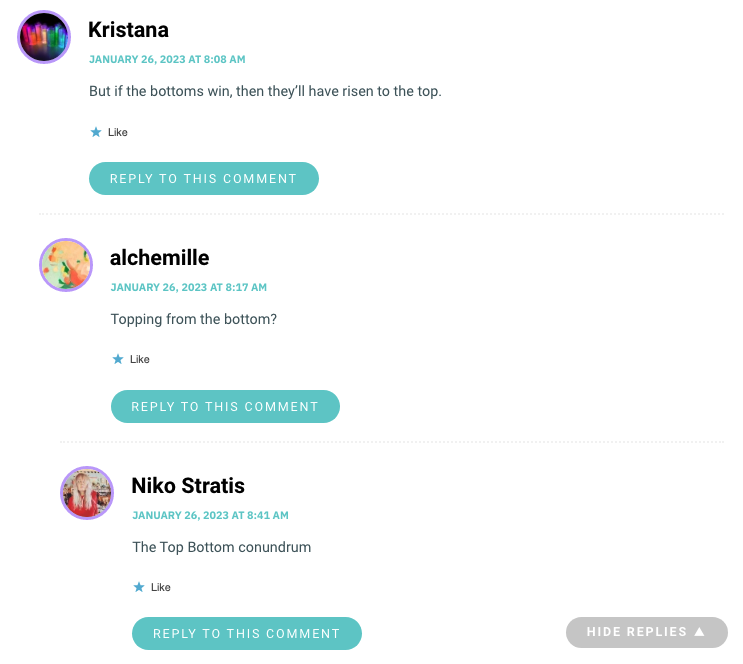 And the Lubed Award to Kay: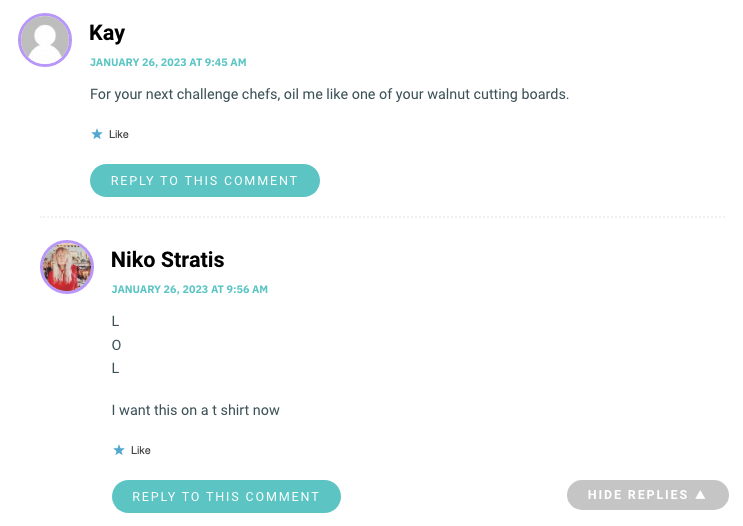 ---
See a comment that needs to be here? Let me know! Tag me [at] queergirl.