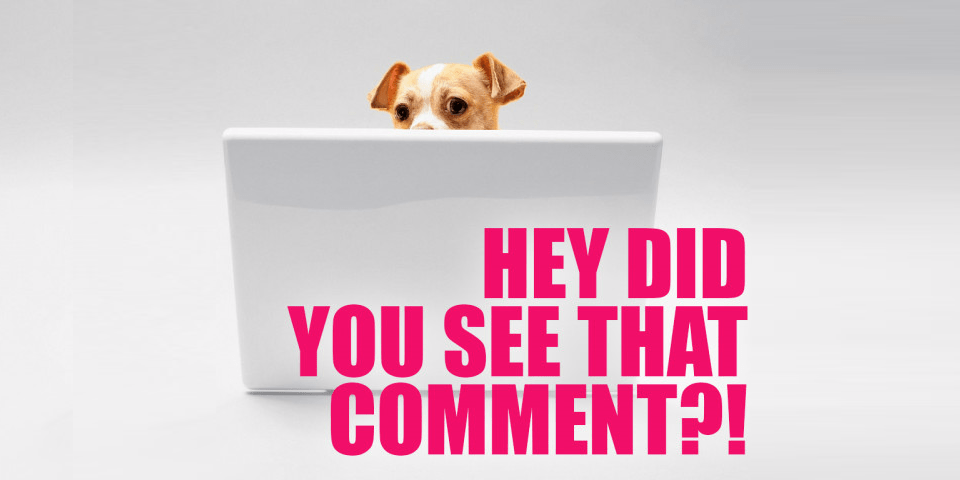 Good morning, sparklers! This morning I am going to do something this California Queer Girl never does, and drive through SNOW. Wish me all of the luck and traction!
This week, Jada made the case for… 24/7 Christmas music?
Never seen Sex and the City, but need to get your Che on? Heather's got you covered.
For the quiz, Kayla invented an entire ouvre of fake gay Hallmark holiday movies and I want to watch all of them?
It's that time again! Time for end-of-the-year round-ups! First off, we've got the Team's best and worst TV characters of the year.
Speaking of lists, Casey is here with the best queer books of 2021! My library holds list just got SO long.
Vanessa helped a reader who isn't sure how to be a casual friend.
I LOVED this: Love Letters to Trans People: Part 1.
Candace! Parker! Is! Gay! Married! I hear this is HUGE news.
These Back to the Queer Futures from Sally are SO fun?????
And then there were your comments!
---
On "And Just Like That…" Miranda and Che Get Their Funeral Flirt On:
The Language of Manatees Award to Emilygoesoutside: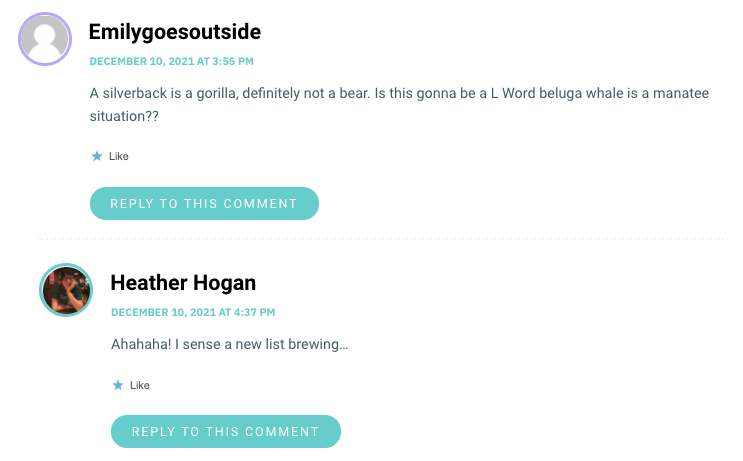 On Holigay Quiz: What Entirely Made Up Gay Hallmark Christmas Movie Are You?
The ♫ Fiiiiiive Viiiibraaaaatorrrrrs ♩ Award to Am I Ginger:

On Autostraddle's Favorite and Least Favorite Lesbian, Bisexual and Trans TV Characters of 2021:
The Justice for Gigi Award to Em Drobs: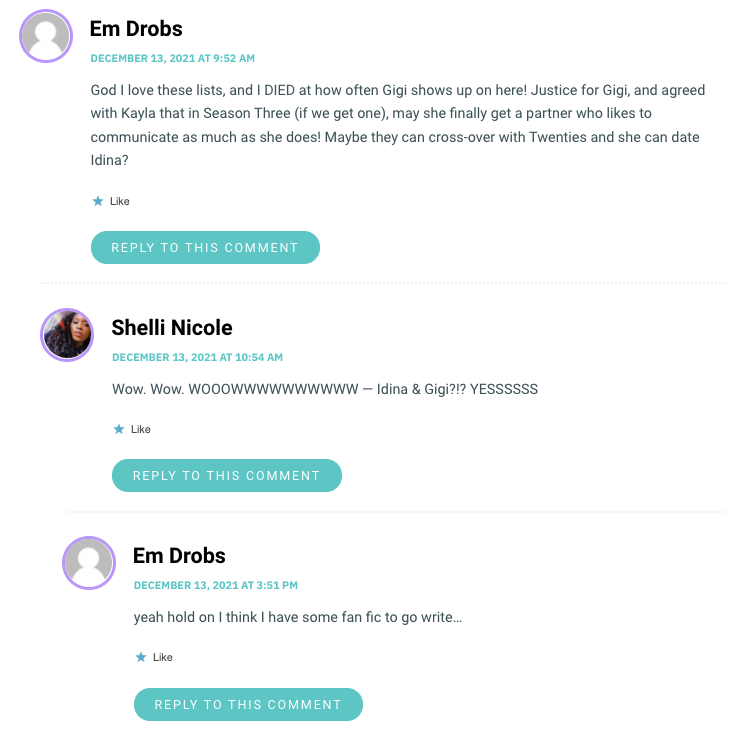 On "Yellowjackets" Episode 105 Recap: Seances, Blood, and Gay Makeouts Against Trees:
The Red String Murder Board to Caitlin:
On It's Time To Go Back To The Queer Future!
The QSAT Award to Arvan12 and Sally: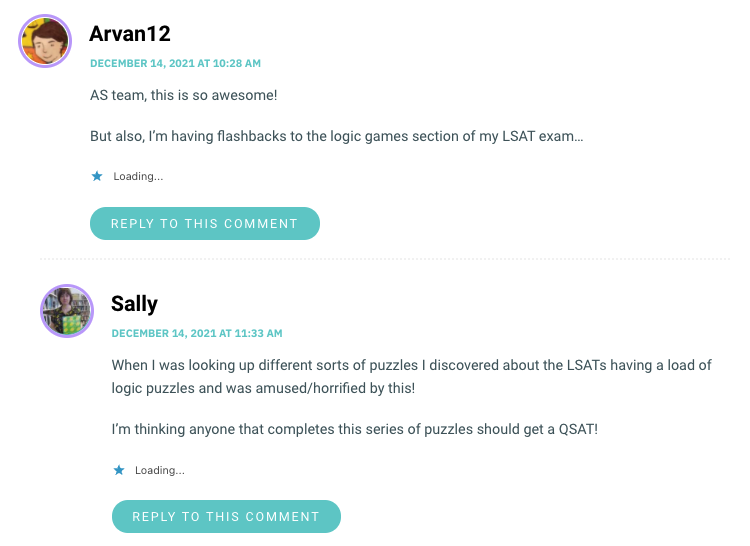 On Candace Parker Is Gay and Gay Married With a Gay Pregnant Wife:
The Harold Award to Chandra (and none for you, Glenn Coco):
And on Autostraddle's Favorite Lesbian, Bisexual, and Queer TV Couples of 2021:
The Your Amity Award to Rooty Poot: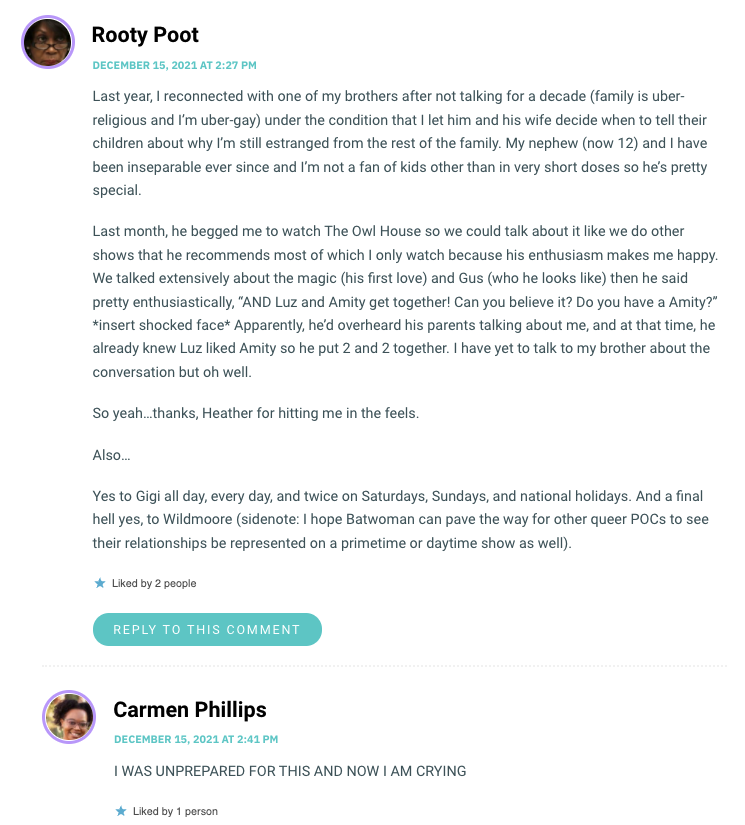 ---
See a comment that needs to be here? Let me know! Tag me [at] queergirl.