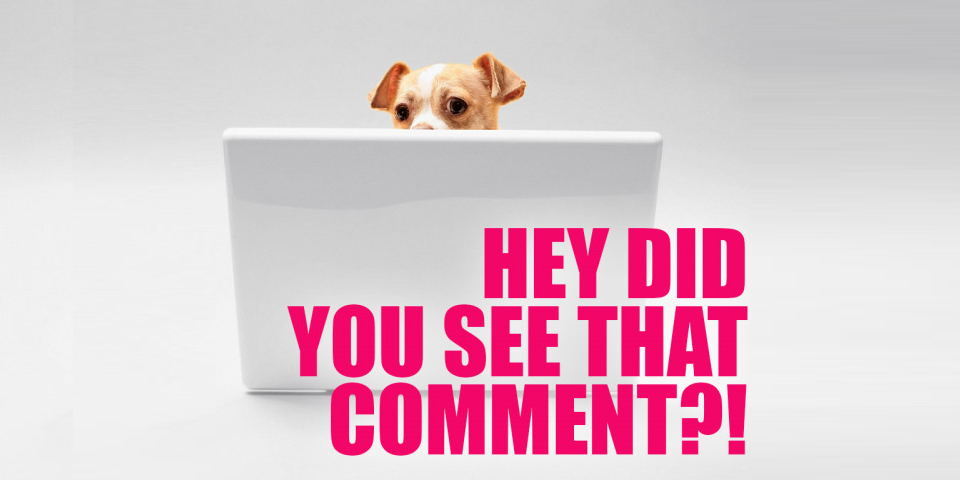 Hello, my friends, my pals, lights of my life! Did you see this yet? (Spoilers for Brooklyn 99). I haven't actually seen the episode yet, I'm saving it for tonight, but it isn't every night a show on NBC starts to look like the writers have been reading No Filter, and I AM VERY, VERY HERE FOR IT. Cameron Esposito was the first entertainer I ever saw go into a straight space and queer it, to the point where the white straight cis dude patrons looked more and more uncomfortable and I could just feel the space I had to breathe expanding. It was a profound experience, especially for someone who was newly out at the time, and I'm just so thrilled to see Cameron guest starring on a primetime network show!
This week, Reneice made baked brie. Omg.
Mackenzie wrote about the power and heart of Queer Eye's Black Girl Magic episode.
Rachel wants you to ask a real person whom you've met before on a date IN REAL LIFE and I am not okay.
I did not know this was happening and now I'm super excited! Ellen Page and Lauren Morelli's "Tales of the City" Is Maybe the Gay Reboot We Actually Need in 2019.
In No Filter, Lena Waithe is still dreamy AF, and Kehlani is still pregnant.
Gentleman Jack is on its way, and you're not ready.
Meg's got our queer tarotscopes, and I am not prepared to talk about how much she just needs to @ me next time!
And then there were your comments!
---
On FRIDAY OPEN THREAD: I Need Help, Tell Me All About Your Skin Care Routine!
The Maybe She's Born With It Award to Denise:
On Queer Eye's "Black Girl Magic" Is the Blackest, Gayest, Most Moving TV Episode of 2019:
The Cam…Per…JESS Doo Doo Do Do Do Doo Award to CJ:

On "Supergirl" Episode 415 Recap: A Family Affair:
The Sisterhood of the Traveling Suit Award to deleted_account:

On No Tinder, No Problem: The Ancient Art of Asking Someone on a Gay Date IRL:
The Helping Hands Award to Ashley and Ish: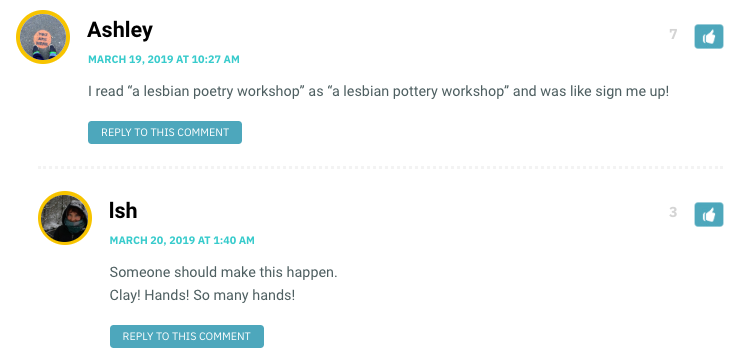 On For Your Consideration: Chaos Journaling:
The Journo-Anarchist Award to Yvonne S. Marquez:

On No Filter: Imagine Yourself on This Date with Lena Waithe:
The Real World: No Filter Award to Ava:

And on The Lazy Jewish Queer's Guide to Rainbow Hamantaschen for Purim:
The Cat in the Hat Award to Iarran mé: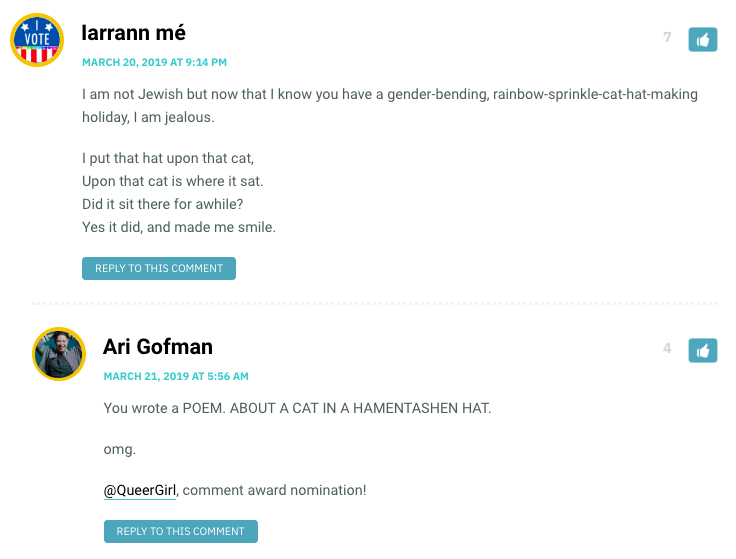 ---
See a comment that needs to be here? Let me know! Queergirlblogs at gmail dot com! <3