Hola. A while back I wrote about being gay when all of your friends are straight and Laura has written in the past about how to confront various random acts of seemingly innocuous homophobia.
While my friends have been wonderfully accepting of the big picture (having sex with women), there's been some disagreement over the details ('realness' of sex without a penis, homophobia, queer theory). Teaching bell hooks to drunk construction workers about would probably be met with less resistance. So I'd like to open up the conversation and ask what ya'll think — how do we pick our battles?
Problem 1: They Don't Want Our Sex
I know Autostraddle covered this in a nifty flowchart that I'm tempted to forward to everyone I know, but what happens if my friends remain unconvinced?
I know Autostraddle covered this in a nifty flowchart that I'm tempted to forward to everyone I know, but what happens if my friends remain unconvinced? Recently I got into a heated argument with a close friend about 'sex' sex. I don't know why everything I write is about sex. She defined sex as penetration- but only with a penis. In a vagina. This definition of sex is problematic because it shows a deeply ingrained belief that "real sex" is heterosexual sex. She responded "It's just my definition of sex as it applies to me. It doesn't have anything to do with you."
I'm torn on this one. Half of me thinks "You do you I guess. Who am I to tell you what to think about sex? We all have the right to define things for ourselves." The other half of me is pissed off. Even if "that's just her definition", her definition is clearly heterosexist and implies that she couldn't ever have sex with a woman because women can't have real sex with other women. Not applying a narrow-minded belief to me doesn't excuse having a narrow-minded belief.
Does it?
+
Problem 2: "I'm on your side."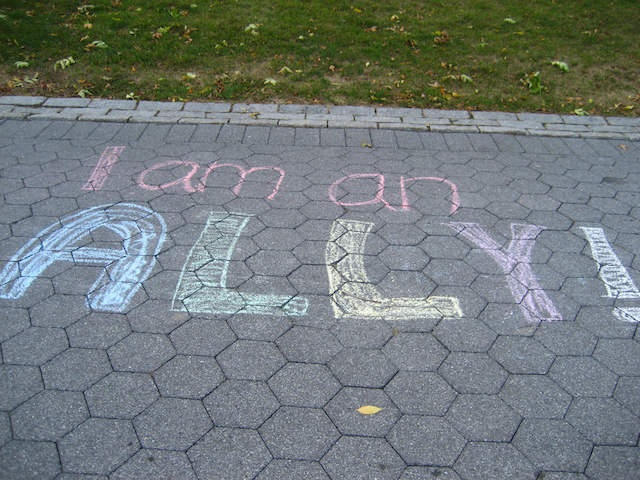 I got into a heated debate with a friend over over-judicious application of "homophobia". Apparently she overheard some people making fun of a guy wearing short shorts and called them assholes within earshot. She justified this not by reiterating that they were assholes (which they clearly were) but by calling them homophobes. When I pointed out they hadn't actually said anything homophobic, she looked deep into my eyes and (in that voice one uses with teary eyed children) reminded me repeatedly that she was on my side.
What side is that?
The short-short lovers side?
The maybe gay men side?
The people who call anyone they don't like bigoted side?
"I'm on your side" is a common refrain to my ears. Apparently being queer automatically makes me a victim who must be comforted and patronized, lest I faint in a fit of vapors. It no longer occurs to anyone that I might not be on their side, or that disagreement is caused not by over sensitivity but by a valid counterargument.
Is that oversensitive?
+
Problem 3: Queer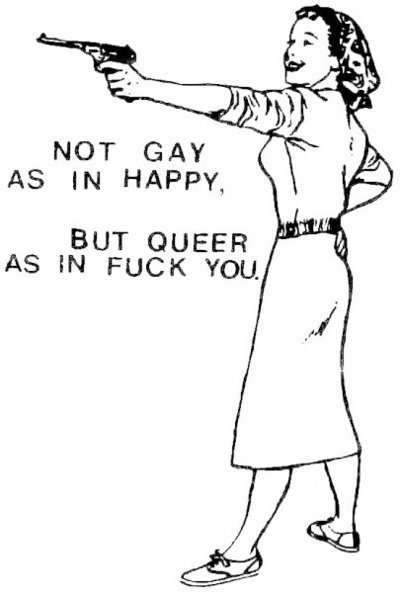 It's queer. Just call me queer. Please call me queer. No one ever calls me queer, even the gender studies minor. God my friends do not want to use the word queer. Ever. Is it futile? Should I give up and accept queer will never be part of most people's vocabulary?
Should I let the little things go, pick my battles, accept what I cannot change etc. Or should I speak up when someone I'm close to does or says something I find offensive or small-minded? And what happens if they won't (or can't) understand what I have to say?
Share your thoughts/advice/similar experiences!