Over the course of the 47 minutes that make up Queer Eye's season three episode "Black Girl Magic," which dropped on Netflix last Friday, we get the Blackest, gayest and most moving episode of TV I've seen since the Pose season finale. And it is a JOURNEY. The Fab 5 set up camp in Kansas City and journey to Lawrence, Kansas to meet 23-year-old Jess, who is a server at a local Greek restaurant in town. She's also a Black lesbian who describes herself as a "lumberjack lesbian." It seems really simple: small town lesbian in the Midwest needs some help getting her shine on. We quickly find out that this story is both one we all know, and one we rarely see.
Partially through the reading of her best friend's nomination, and partially through one-on-one conversations, we learn that Jess has been on her own since she was 16. She was outed and her very religious adoptive family kicked her out immediately. Bobby connects with this, as his life story is strikingly similar, and he even manages to get Jess to discuss that she's avoided connecting with her biological sister out of fear of being a burden. It's simultaneously some of the heaviest and lightest connection I've seen on TV. The stories Bobby and Jess have lived are heartbreaking and yet the connection they clearly forge in those few interactions is endearing and uplifting.
And then comes the Ugly Cry #1 (yes, there are more of them coming) moment of the show. Jess discusses the feeling of being constantly abandoned and deciding that family is just not something that will exist for her. And our boys are not having it. All of them, but especially Bobby, drive home the idea of chosen family. They understand needing time and are just so very empathetic and compassionate. It's a softness that is rarely directed at Black women in the media (or real life). And it's not played for snaps or cookies. These grown-up gays are looking at this young, heartbroken gay woman and upholding the time-honored queer tradition of tending to the wounds queer kids don't even know are still bleeding.
But it's not just being gay that has made peers and family treat her as "other." When Karamo shares that he also loves the band Paramore, whose lyrics Jess has tattooed on her arm, she shares that it's one of the things that made her the target of bullying. This time it was not from homophobes, but from other Black kids. Because Jess was emo, there were Black kids who felt she was not "Blackwp_postsenough. This hit me in the soul.
As a forever emo kid, I have childhood memories filled with stories of being mistreated because of things like speaking "properwp_postsEnglish and loving My Chemical Romance. And when you're LGBTQ on top of that, life can get rough and lonely. It feels like no one wants you and no one ever will. Which is almost exactly what Jess articulates to Karamo: this feeling of not belonging anywhere, but desperately wanting to.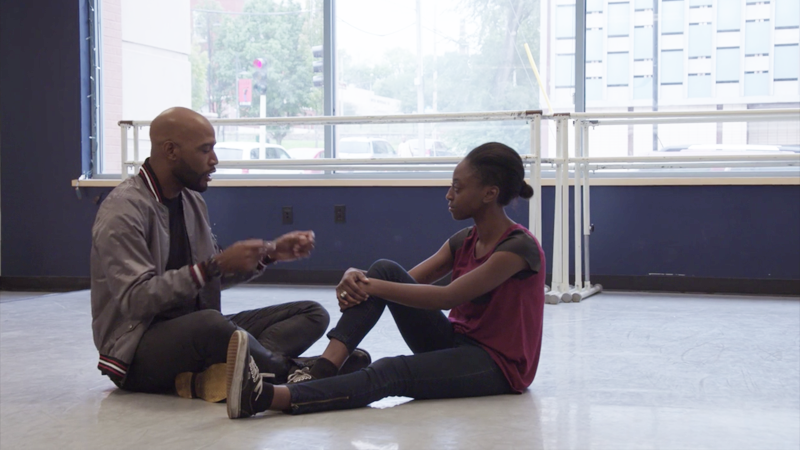 Karamo is very Karamo about the situation and lets her know in no uncertain terms that she is Black no matter what she's into. She's already the strong Black woman that she was aspiring to be. There's so much vulnerability in this moment. When we discuss Blackness in the media it's often in opposition to whiteness. In this moment, on a wildly popular show that's seen by millions, we're discussing the inner emotional life a of queer Black woman. Her Blackness is tended to, built back up. I don't think we have ever seen anything like this — but I certainly hope we see it again.
Now we've dealt with Big Feelings with Bobby and Karamo and we've ugly cried and I was really hoping that the rest of the show would give me an emotional break, but no. Antoni carries on the the practice of making Jess feel like she is already worthy and whole. Instead of teaching her to make some super fancy dish (or just something involving avocados) he takes her main dietary staple, ramen, and turns it into a slightly more sophisticated dish that she can share with friends. I think every other show has made it a point to make fun of ramen a struggle meal that you need to grow out of. Here? They said OK, but let's make it fashion.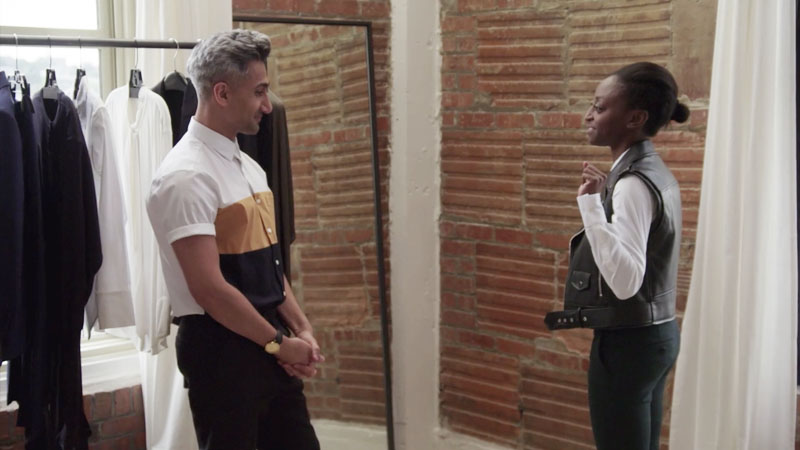 Tan took a similar stance and really asked Jess about what she wore and why, all without an ounce of judgment. And for once, a butch-ish woman did not list Shane or Kristen Stewart as her style icons! Jess looks up to our ArchAndroid Q.U.E.E.N. Janelle Monáe. Tan delivers, giving our girl three outfits that are absolutely Electro Phi Beta rush worthy. All of them are in the realm of comfortable, affordable and not too dissimilar from her usual outfits.
Jonathan was the member I had the most apprehension about going in. Grooming for the various Queer Eye subjects has thus far been in his wheelhouse.  But with Black women hair is a THING. It can define our lives, cost us whole paychecks and prevent us from getting jobs. For a better understanding I suggest checking out the documentary Good Hair and the Netflix film Nappily Ever After. Though Jonathan has made over a Black woman previously in the season two episode "God Bless Gay,wp_postsI was still nervous for this outcome .
Jess had a months old grown-out perm and hadn't seen her natural hair since middle school. She'd gotten the perm as a way to prevent bullying, and after, kids simply began to tease her about being gay. What is not discussed is the way in which dealing with hair creates sisterhood among Black women. From trading pressing comb burn stories to discussing wash routines, temporary kinship is granted in salons to even the most misunderstood of us. I think, if given a longer time to chat, Jess would have worked out that she held onto that perm as a means of connecting to Black women in a neutral capacity.
In the most surprising moment for me, Jonathan gets it. He very specifically says she lives at the intersections of marginalized identities in a way he will never be able to understand.  He really digs in and talks to her about her hair, how it makes her feel and what she's willing to let him do. Again, such care is taken with her and her feelings and clear trauma. (Ugly Cry #2)
You've probably noticed that with the exception of Antoni and Tan I haven't told you how of the Fab 5's work turns out. That's because you really need to see this story. Black women are often coded as angry, as comic relief, as Jezebels, as sidekicks, as strong. It's rare for us to be depicted as whole, vulnerable, hurt, human. Black lesbians are so few and far between in representation, I'm not even sure there are standardized tropes. So to have this young woman have her story told and respected and valued, is groundbreaking. Also, it's rare to really see older queer people helping younger queer people. That's still a new concept in media as LGBTQ people are often tokenized in shows and therefore cannot forge bonds with and uplift other queer people.
When Jess sits down with the Fab 5 all together and really speaks from the heart about what they did for her and what it means to her, Ugly Cry #3 sneaks up on you and positively yanks on your heartstrings. Taking care because we are all we've got.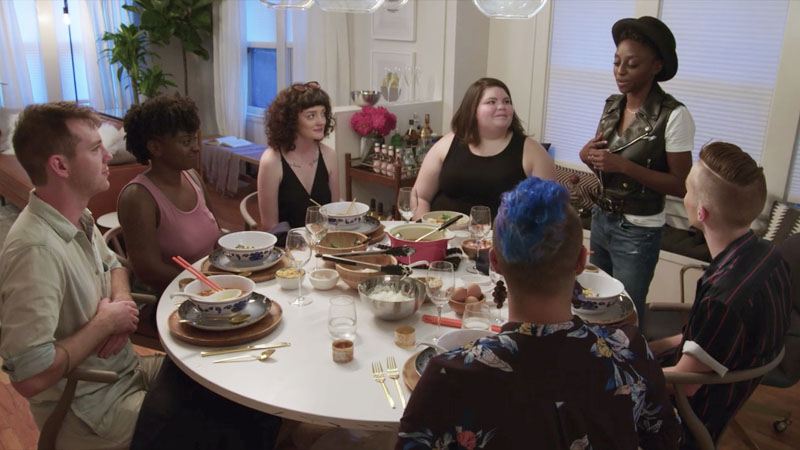 Jess's story is one we've heard before. Small town kid gets outed, disowned and ventures out to become their best gay self and are transformed. It's the realistic outcome of Santana being outed on Glee. It's the plot of a lot of '90s and '00s coming out films. It's Bobby's story.
But it's also a story we don't see: It's being Black in a red state, being Black but not fitting into a box. It's being outed and disowned but staying put, growing out roots and branches. It's the deep connections that are created when the LGBT community takes care of itself.
This is informative, loving and educational TV and I cannot applaud it enough. Go grab some Kleenex, your closest friends and fall in love with the best 47 minutes I've seen this year.