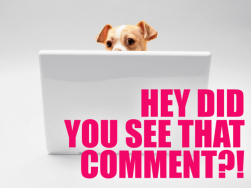 Hey there, you crazy kids! Guess what: this is my 69th post for Autostraddle! And I just wanted to say that I receive so much from all of you — I hope that I'm giving enough back.
(I'm so sorry).
This week, Heather interviewed Rachel Weisz about her new film Disobedience! I assume Heather is now dead, and continuing to show up for work as a ghost, like a much more interesting version of Professor Binns.
Okay, this is so comprehensive and amazing: Laura put together a complete list of LGBTQ women running for United States office!
Carmen is recapping Vida, and it looks amazing.
Mey wrote up a helpful guide to sleeping with trans women! I am loving this Sex 101 series.
I don't know if you heard, but Lena Waithe won the Met Gala.
Mika launched a fashion advice column, and it's perfect!
THIS IS RELEVANT TO MY INTERESTS: Lesbian and Bisexual Women of History Who Were Obsessed With Their Dogs, Part 1. I read this to my dog and he loved it.
And then there were your comments!
---
The Hunter And The Hunted Award to Em:

On The Autostraddle Interview: Rachel Weisz Opens Up About Disobedience's Six-Minute Lesbian Sex Scene (Plus an Exclusive Clip):
The Just One, I'm A Few Award to Mika Albornoz: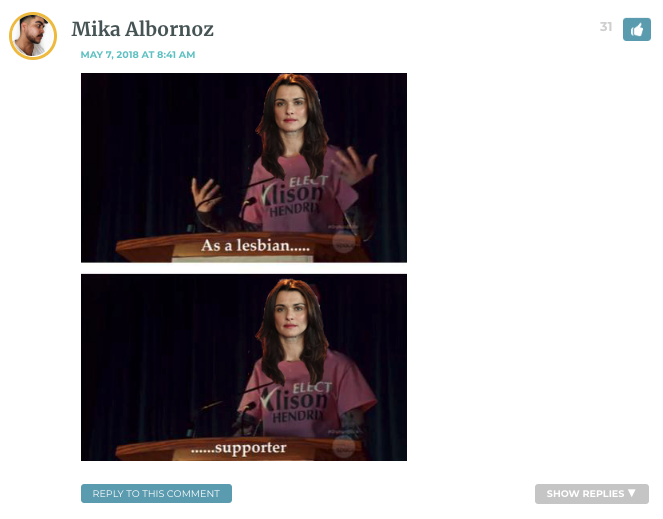 And the Final Cut Award to Sally and Heather Hogan: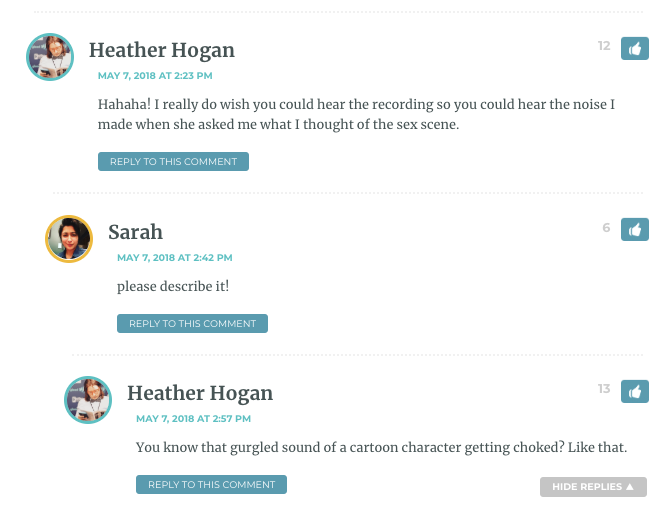 On How Well Do You Know The History Of Menstruation Products?
The Hypatia, You Complete Me Award to Carmen SanDiego:
On Find Your Fit: The Wannabe Business Casual Taurus With Jiu Jitsu Biceps:
The @ Me Next Time Award to Cherilyn:
On The 2018 Met Gala's Best Lesbian, Bi, and Queer Looks:
The Holy Spirit Award to Chandra:
On 7 Super Queer Cookbooks For Your Super Queer Kitchen!
The Whatever Heather Wants Award to Heather Hogan and Reneice Charles: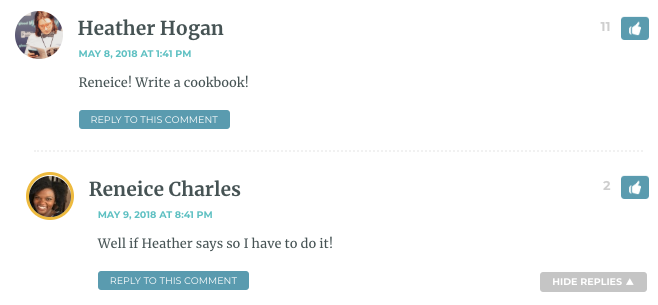 And on No Filter: Samira Wiley and Lauren Morelli Met Melissa Etheridge and the Lesbian Vortex Has Never Been Stronger:
The Cannes You Believe It Award to BooBear:
---
The Comment Awards will, of course, be back next week, but I'll see you after camp!
See a funny or amazing comment that needs to be here? E-mail me at queergirlblogs [at] gmail [dot] com!