Queer people, and especially queer people of color, are vastly underrepresented in the culinary industry. So much so that when our dear editor Laneia suggested I write this list I didn't know enough published queer cookbook authors to fill out an entire article and had to do some digging. I'm so glad I did the work of education myself about more queer cookbook writers because now I have a bunch of new books to learn from, but it was also a really sobering and frustrating experience seeing just how little space our voices occupy in yet another field. We cook and eat just as often and well as the rest of the population, and I think it's about time our publication rates match that fact. In order to take steps to achieve that end however, we've gotta support and uplift the people that have already done the hard work of getting their cookbooks published in an industry that makes little room for them. That's where this list comes in. All of these cookbooks are authored by amazing, accomplished, beautiful queer chefs and cooks. There are thousands of recipes to be explored in these books, and they're all waiting excitedly to queer your kitchen, so clear off some space on your counters and bookshelves cause it's time to go shopping and start to change the face of an industry.
The Juhu Beach Club Cookbook: Indian Spice, Oakland Soul
Preeti Mistry is the genius behind the now-closed Juhu Beach Club restaurant in Oakland, CA and this cookbook of the same name. Her cooking, which is strongly influenced by being a second-generation Indian, landed her on Top Chef as a contestant and earned her a James Beard award nomination. Preeti has long been a vocal advocate for diversity and equality in the food industry, calling out the oppressive and exclusive nature of fine dining culture. Her food is lively and inventive, and The Juhu Beach Club Cookbook is full of recipes that you'll want to make over and over.
---
Now & Again

Now & Again is the upcoming new release from home cook and fierce advocate for diversity and inclusion in the food industry Julia Turshen. You may know her from her other well loved books Small Victories and Feed The Resistance, and If you don't now is a great time to learn! Her books and recipes are lauded by many food publications, and Feed The Resistance won the Eater Cookbook of the Year award in 2017. She also recently launched an online database called Equity at the Table that gives visibility to members of the food industry that are women, people of color, queer, and/or gender non-conforming. Given her record, I have the highest of expectations for Now & Again and have already pre-ordered it. I suggest you do the same!
---
PRUNE

Gabrielle Hamilton is a badass queer chef that opened her own restaurant, Prune, in New York City nineteen years ago and it's been popular ever since. She's a self-taught cook, James Beard Award winner, and bestselling author to top it all off so you can trust you're in good hands with her cookbook Prune. Prune is modeled after the overstuffed binder of recipes you'll find in the kitchen of Prune and most other restaurants, meaning it's full of inventive recipes and helpful kitchen tips so home cooks can be assured that the book has something for them regardless of skill level. If you're queer and in NYC I hope you'll give her restaurant a try! The rest of us will have to settle for trying to recreate her kitchen magic at home with the recipes from Prune.
---
My Drunk Kitchen: A Guide to Eating Drinking and Going With Your Gut

The darling of the queer food world, Hannah Hart is here to make sure that no drunk cook goes hungry with My Drunk Kitchen. If you're the type of person for which drinking and cooking to hand in hand, this is the book for you. If you've seen any of Hannah's youtube videos or episodes of her show you know she has a fun, silly energy that she brings to the kitchen and her recipes are impressively delicious yet totally approachable. This would be a great book for anyone who loves party food, comfort food, and/or tricking people into thinking you spent hours in the kitchen.
---
Kristen Kish Cooking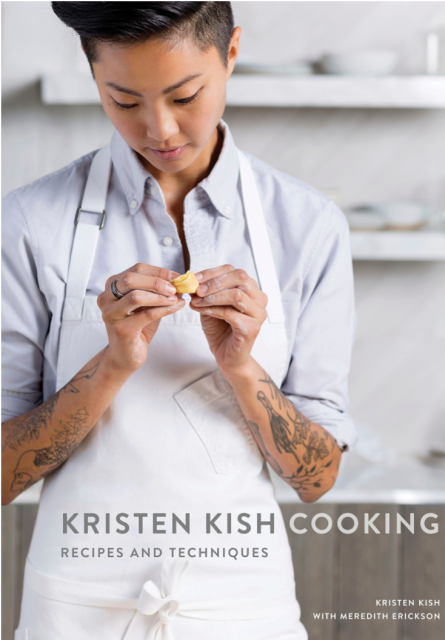 I already wrote an entire article gushing about my love for Kristen Kish's recipes and how they turned my girlfriend into her ultimate fan girl so I won't say much more here. Just know that the recipes in Kristen Kish Cooking are as delicious as Kristin looks on the cover. This is definitely a book that you'd use more for special occasions or to perfect a certain technique or dish than for everyday cooking, but I strongly believe every cook should have a fancy night cookbook so let it be this one!
---
Crumb: A Baking Book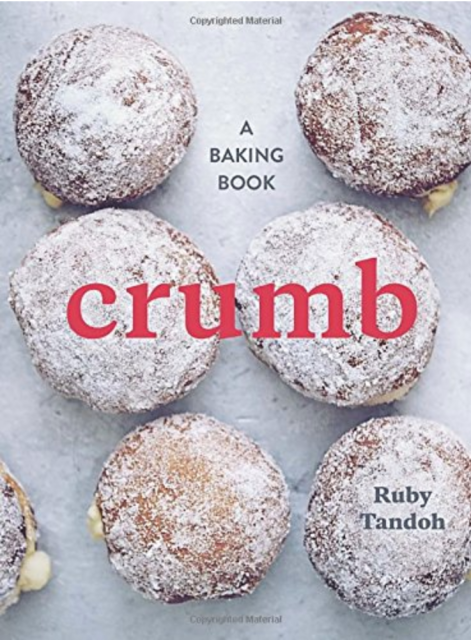 Besides being one of the most adorable finalists ever to grace to The Great British Bake Off, Ruby Tandoh is a columnist and food writer based in London. She has three cookbooks but Crumb: A Baking Book is the one that stopped me in my tracks cause I wanted — no, needed — those cream-filled doughnuts on the cover in my mouth immediately. I made them and my life will never be the same! There are both sweet and savory recipes in this book which I love, and she mixes flavors in unexpected ways (chocolate and lime, rosemary and pecan) which I've always been a sucker for. I absolutely believe this would be a great addition to any queer kitchen.
---
Cooking On A Bootstrap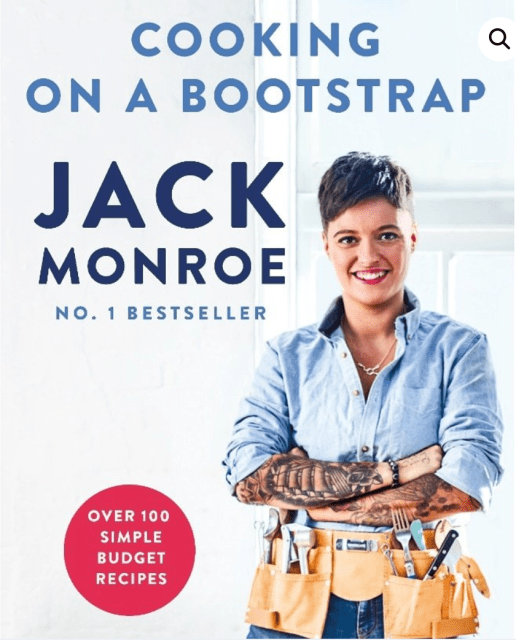 I only recently learned about Jack Monroe when a reader (thanks Min!) commented on my last article with a recommendation for Jack's books. I quickly added her to this list because she's amazing and the whole world should know! Jack released her first book A Girl Called Jack after gaining years of experience in cooking well on a tight budget, and quickly sold upwards of 50,000 copies. Since then Jack has come out as non-binary – you can read a wonderful interview about that here – and is soon releasing Cooking On A Bootstrap which will be a sequel to her first book. We all know saving money is super important for the historically cash strapped queer community, and I'm so glad that Jack wrote a stellar cookbook addressing that need.