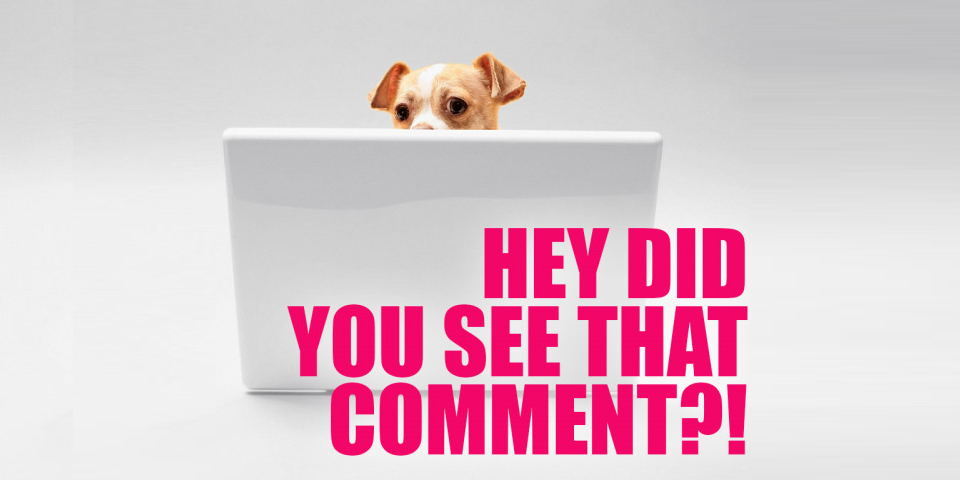 Hi, pals! Last weekend I stayed at a house in the redwood forest, and very early in the morning I looked up through a skylight to watch a squirrel jumping through the tops of the very tall trees, through a beam of sunlight that wouldn't hit the house for another half an hour, and I was home! My heart is so full of the people and places who are dear to me right now, and I wish the very same thing for you, every day.
This week, Casey brought us eight books about monstrous queer women we should read today!
Drew placed her trust in Co-Star.
Need a less expensive strap-on? Malic's got some suggestions!
This is perfect in every way: Every Fiona Apple Song, Ranked by Existential Despair.
ROXANE GAY AND DEBBIE MILLMAN ARE ENGAGED! LOVE IS NOT A LIE!
Allie made poached eggs and dry martinis for the glove lunch we all deserve.
I cannot with Sally lately, she is on such a roll! Please read Anatomy of a Power Lesbian immediately.
And then there were your comments!
---
On Some of Y'all Are Really Out Here Flexing on Tinder with Finger Measurements, Discuss:
The Manual Dexterity Award to Abbey and Snow: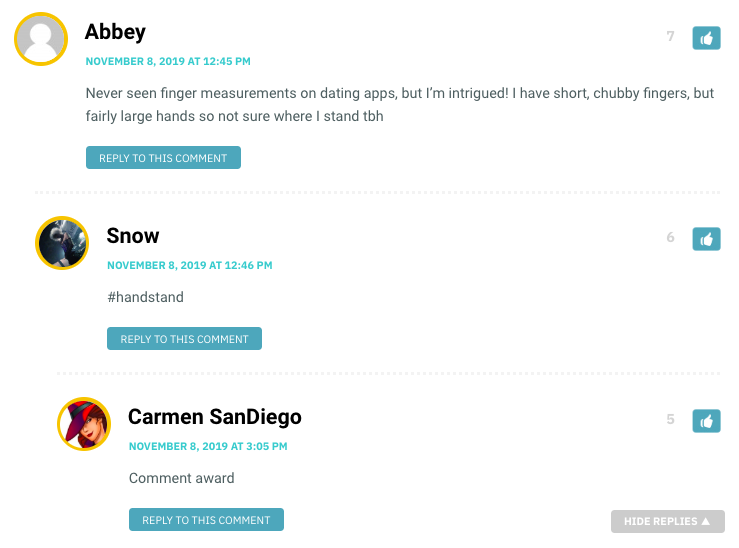 On How To Name a Lesbian or Bisexual TV Character:
The Lex-panding Universe Award to amidola and Lex: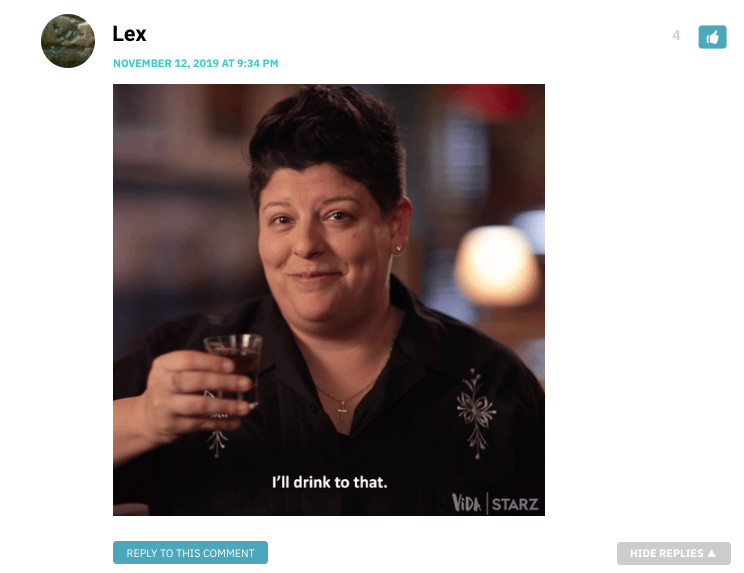 And the Patient Zero Award to andreac and Riese: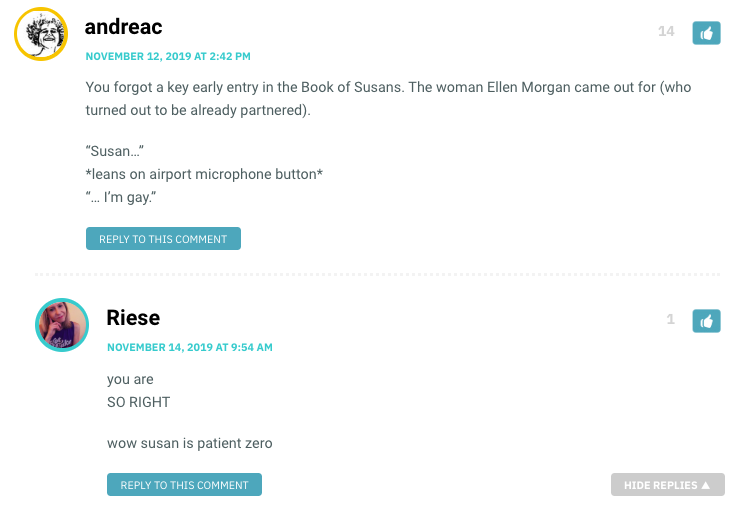 On No Filter: Leisha Hailey and Kate Moennig Flex Their Lesbian Hands For You:
The Good Morning, Angels Award to shamblebot:

On Every Fiona Apple Song, Ranked by Existential Despair:
The To-Do List Award to RCF: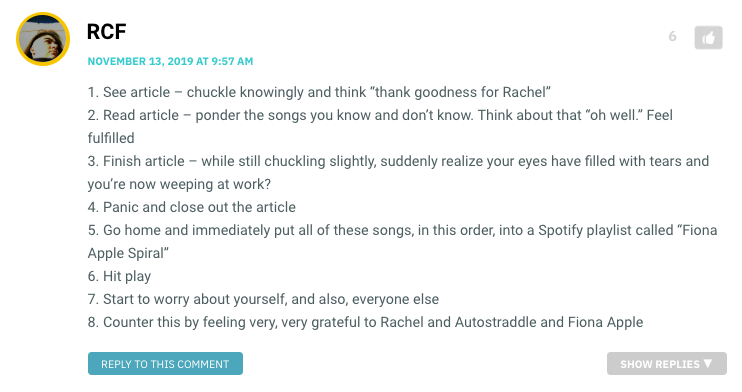 And the Board Certified Award to Brooke:

On Roxane Gay and Debbie Millman Are ENGAGED! Love Is Indeed Not a Lie!
The Queermark Channel Award to Laureline:
And the Love Is Not A Lie Award to Debbie Millman:

On Pop Culture Fix: All the Cool Queer Kids Are Lining Up for "Charlie's Angels":
The First Five Award to Lisa: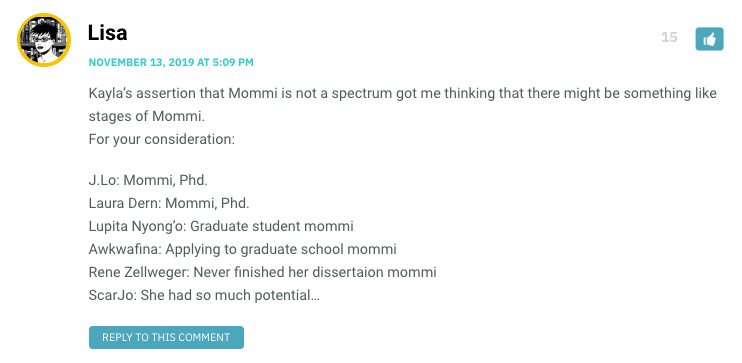 And on Lez Try It: Poached Eggs and Martinis á la "Carol":
The Glove Lunch Award to Steffi:
---
See a comment that needs to be here? Tag me or send me a message! I'm [at] queergirl.