Q:

Are there any good, cheap strap-ons?

A:
It's hard to find a cheap strap-on without sacrificing quality, and you're going to have to drop some cash for a toy that will be body-safe and last for more than one thrust. That said, here are some of the options!
Tantus Curve Set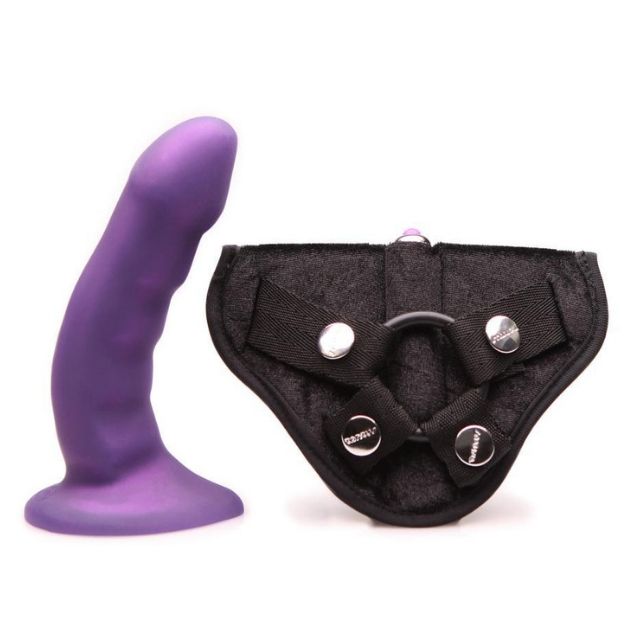 Tantus
If you're looking for a dildo and a harness, the Tantus Curve set provides a decent bang for your buck. The Curve dildo is made out of silicone, a non-porous material that's long-lasting and easy to sterilize for safe use with multiple partners. Plus, the angle is great for both G-spot and prostate stimulation. At $79.99, it's certainly not cheap, but it's a great price for a silicone dildo with an optional vibrating bullet. The harness has adjustable straps and fits up to 60 inch hips. While it's not the most durable harness on the market, you can tighten those straps and wear your dildo nice and high for excellent control.
Pros: Silicone dildo; adjustable straps
Cons: Still pretty pricey; doesn't fit all bodies
Sportsheets Bikini Harness Set

Sportsheets
Like the Tantus Curve set, the Sportsheets bikini harness set comes with a silicone dildo with a slightly bulbous end for hitting that G-spot or P-spot. The harness fits up to 60 inch hips, and while it looks a little flimsy, $66.99 is a sweet deal on a silicone toy and an adjustable harness.
Pros: Silicone dildo; adjustable straps
Cons: Doesn't fit all bodies
RodeOH Brief Harness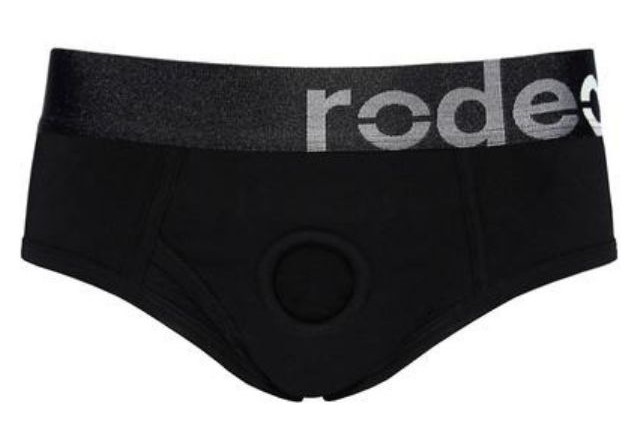 RodeOH
If a harness is all you need, the RodeOH brief is comfortable, machine-washable and inexpensive considering its quality at $49.99. The o-ring is stretchy enough to fit most dildos, and the front pocket has room for a bullet vibe if you want some extra oomf. This harness runs from size XS to 3X. Get this harness one size down from what you'd typically wear. These briefs need to fit tightly to give you more control. I've used the RodeOH brief for past couple of years. My only complaint is the o-ring sits a little low, so not every position feels comfortable.
Pros: Easy to take on and off; machine-washable; stretchy o-ring
Cons: It's not adjustable, so you can only share this harness with a partner if you're both the same size.
Divine Diva Strap On
Sportsheets
The "Divine Diva" is Sportsheets' plus-size harness that fits hips from 28 to 82 inches. At $49.99, it's on the expensive side, but the extra support around the back gives this harness a comfortable fit. It comes with three different o-rings, but they might not fit your toy. Make sure your toy fits before you try to get frisky!
Pros: Fits more body types.
Cons: You need different o-rings for different dildos.
Basic Leather Harness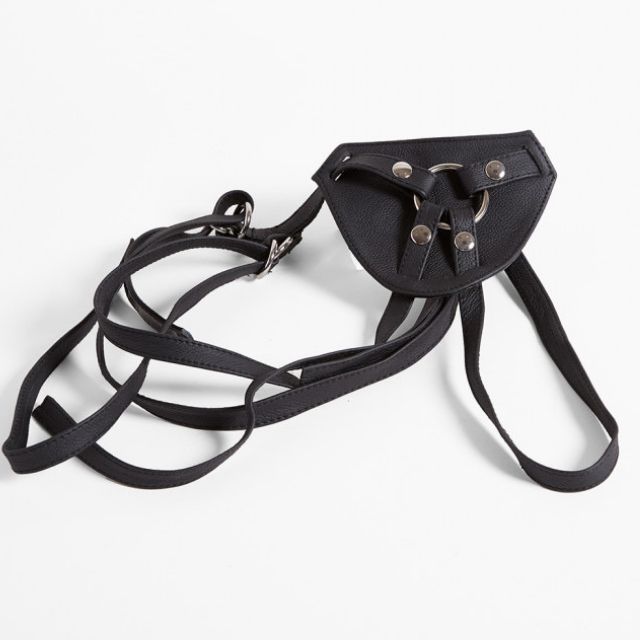 Pleasure Chest
At $39.95, this basic leather harness is a decently priced leather harness that fits hip sizes up to 60 inches. A lot of folks love the sexy look of leather, but the material requires some special TLC (you'll need rubbing alcohol solution or leather cleaner). This harness comes with three different o-rings, but they might not fit your toy. You can purchase additional o-rings at most sex toy stores.
Pros: Adjustable straps.
Cons: You need different o-rings for different dildos.
Neo Elite Dildo
Blush Novelties
If you need a dildo for any of the harnesses above, the least expensive, quality dildo I could find is the Neo Elite at $29.95. It's made out of silicone, it's slightly curved for comfortable insertion and it comes in blue or pink. Bonus: the end of this dildo is a suction cup, so you can suction it to a wall or the floor and enjoy some orgasmic "me time."
Pros: Silicone dildo; low price
Cons: Its "realistic" veins might not appeal to everyone
The Reina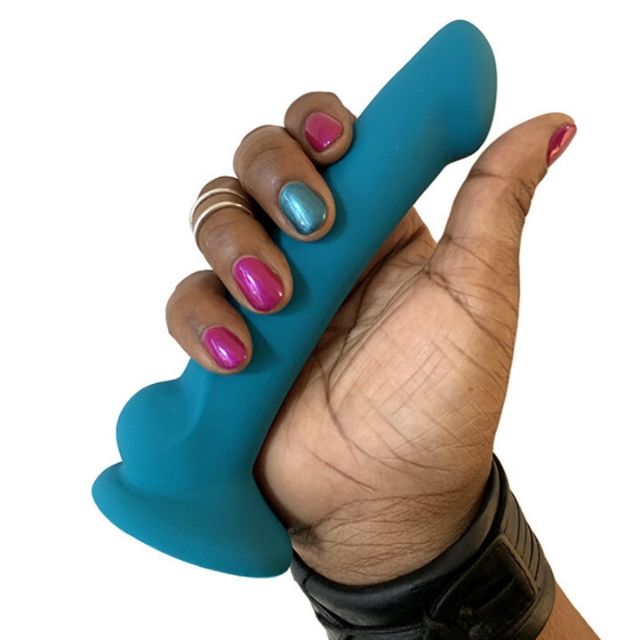 Early To Bed
Need another low-cost dildo option for a harness? The Reina is made out of extra flexible silicone and retails for $25. At 4.25 inches in circumference, this one is on the slimmer side, which is great for folks who are new to strap-on sexy time.
Pros: Silicone dildo; low price; extra flexible
Cons: Might be too slim for some folks
The Silk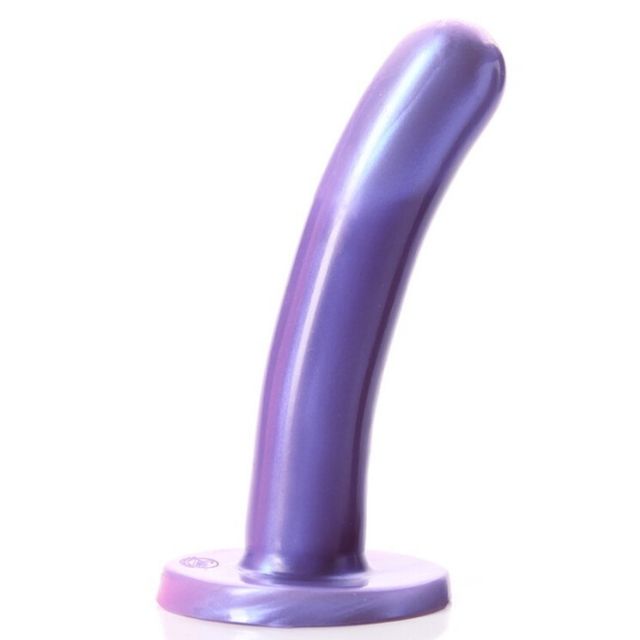 Tantus
The Silk is a simple, silicone, strap-onable dildo that comes in three sizes, ranging from $30 to $45. This dildo is on the longer side, which can provide some extra reach for folks with larger bodies.
Pros: Silicone dildo; simple design
Cons: Might be too long for some folks
---
You can chime in with your advice in the comments and submit your own questions any time.