I am continuing with a macabre, autumnal theme with the latest Ask Your Friendly Neighborhood Lesbrarian. Let's have a look at this intriguing email I recently received from a reader:
Hi Casey, I know you have done quite a few fantasy requests (through which I've found some of my new favourite authors, so thank you!) but I've got another one if you fancy doing more. I'm looking for books about *monstrous women* of all varieties. Softhearted giantesses, feral shapeshifters, malicious sea creatures, lonely gorgons. Women with the strength of gods, women with fangs and fur, women formed of craggy rock or ice or fire. And of course I would love for them to be queer – lesbian, bi, ace, trans, anything but cishet basically.
Thank you,
Charmaine
No, thank YOU Charmaine, for this amazing request. Halloween may be over, but who doesn't need some queer monstrous women at all times of the year. Please enjoy this list of books with women monsters of diverse non cishet varieties.

I mean, monster is in the title! But you'll notice right away that Karen, the 10-year-old whose fictional graphic diary constitutes the book, always draws herself as a monster. She loves monsters. She wants to be a monster. She's obsessed with monsters. Many of the most visually striking pages are of Karen's recreations of pulp monster magazine covers and campy B horror movie posters. It's the late 60s in Chicago, and Karen is a little baby dyke dealing with a lot of tough stuff: her mom is really sick, her family is poor, her former BFF has dropped her, and her neighbour Anka has recently died mysteriously. In researching Anka's story to try to solve her possible murder, Karen learns that Anka's past is dark: she has survived the Holocaust, sexual assault, and forced prostitution. Despite all this dark material, My Favorite Thing is Monsters is not only haunting, it's also triumphant and life-affirming. Check out the full Autostraddle review and my recommendations for reads similar to My Favorite Thing is Monsters.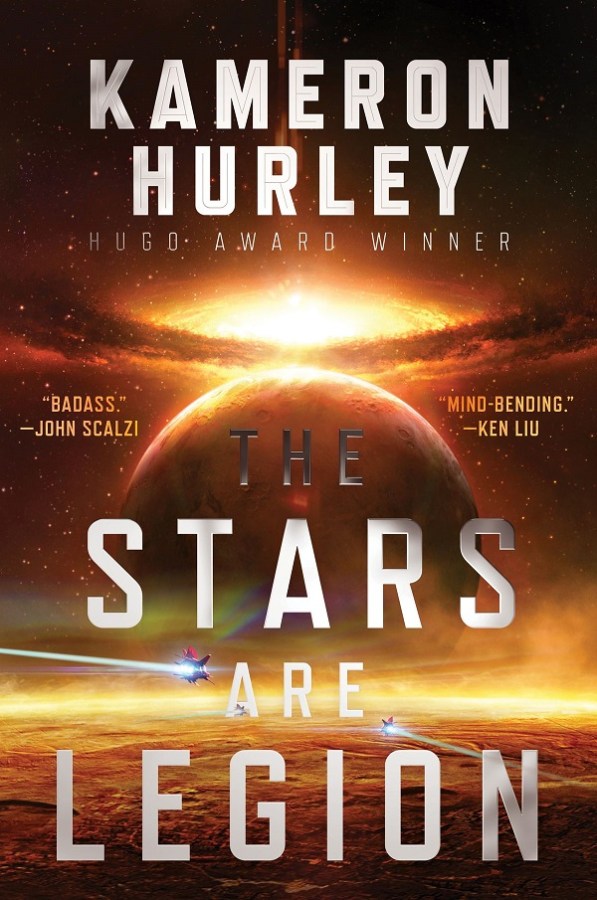 The Stars are Legion is for readers who want a weird space opera with an all-lesbian cast of characters. I have honestly perhaps never read any book with such unique world-building as this. The book opens with Zan, who awakes on a dying world-ship. She has no memory. She is sent out to board and take over the Mokshi, another world-ship. Jayd, who says she is Zan's sister but whom Zan feels an irresistible requited attraction to, says capturing the Mokshi is their only chance to survive. The women who live in these world-ships are in some ways a part of their home planets/vessels. This means that throughout this tale of warfare, political scheming, and epic quests from the belly of world-ships to the surface, the women give birth to … many things other than human bodies. Not only does this book explore the monstrous side of pregnancy, it also takes on plenty of other body horror.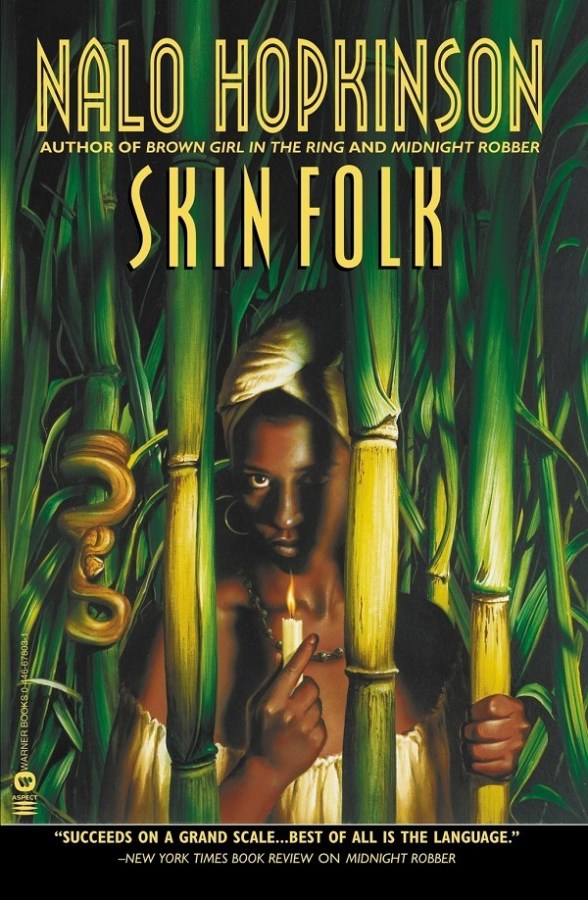 This incredibly inventive, diverse collection of speculative short stories ranges from science fiction to Caribbean fairy tale. In the preface, Hopkinson describes the book's title: "Throughout the Caribbean, under different names, you'll find stories about people who aren't what they seem. Skin gives these skin folk their human shape. When the skin comes off, their true selves emerge." Deliciously creepy right? Many (queer monstrous black) women populate the pages of the story, including women who "wear" bodies other than the ones they were born with, women who are both the grandmother and the wolf to Red Riding Hood, women who are vampires, and more. Hopkinson's writing is spare yet beautiful, and down-to-earth yet surreal. The collection as a whole has a lot of fascinating things to say about gender, race, shadism, and (queer) sex. Honestly, this is one of the best books I've ever read.
When you think of monstrous women in literature, women who can regenerate their own and others' limbs and organs like starfish probably aren't the first to come to mind. That's the beauty of Lai's unique imagination in this cyberpunk novel about a community of parthenogenic — asexually reproducing — women in a dystopian future. Exiled from the patriarchal Salt Water City, the women are suddenly reconnected to the outside world when a flu pandemic infiltrates their society. In fact, Peristrophe, the community's "starfish," dies from the flu. Her lover and the community's doctor, Kirilow, must then go to Salt Water City in search of another starfish. Once there, Kirilow meets Kora, a promising candidate. But before Kirilow can convince Kora to join her, both are kidnapped. They will have to work together to fight disease, technology, and evil men.
Read Kai Cheng Thom's review of The Tiger Flu!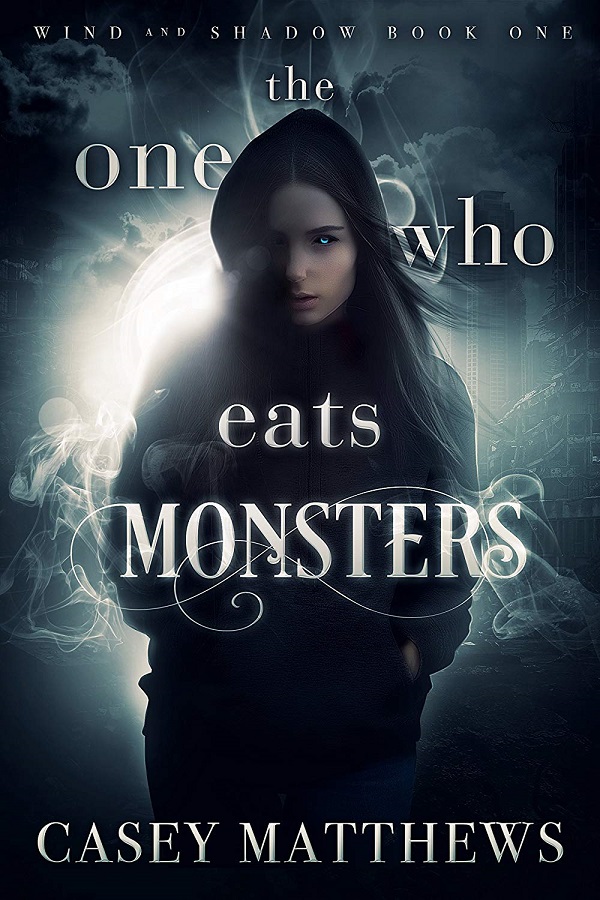 What could be more monstrous than a monster who eats other monsters? In this gritty YA fantasy novel, Ryn is a monster/immortal goddess who has been mistaken for a teenager because of her small stature. Found wounded in the aftermath of a war, she is placed by the US military in a group home for teens in the American city of New Petersburg. New Petersburg is full of monsters. As she follows her impulse to literally eat the hearts of monsters, Ryn has to confront humans for the first time. As it turns out, they can be monsters too. She also finds herself confused by her strong emotional connection with Naomi, a senator's daughter she has sworn to protect from the city's evils. (Spoiler alert: strong emotional connection just might be gay). This is the first book in a planned series, so be prepared to be left on the edge of your seat!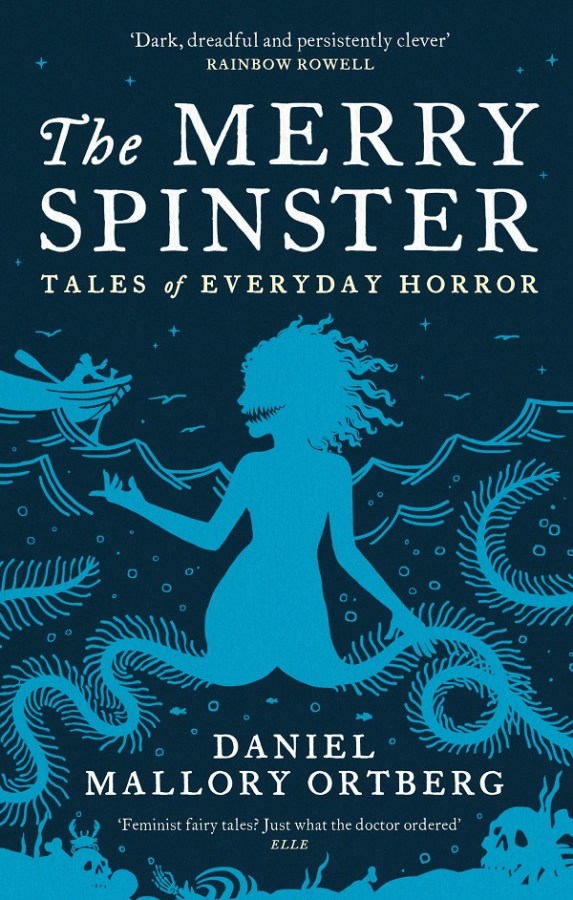 It's not surprising that in The Merry Spinster, a collection of fairy tales, kid's stories, and Biblical tales reimagined as "everyday horror," features plenty of monstrous women. Have you seen the undersea monster woman on the cover? Ortberg does things like reimagine the rabbit in "The Velveteen Rabbit" as a truly terrifying menacing monster. His retelling of "The Little Mermaid" envisions a murdering mermaid that is very far from the singing damsel in distress of the Disney version. He thinks about the patriarchal undercurrents of stories like "The Princess and the Frog" and highlights how coercive the frog's so-called help is. Think of these like fairy tales going back to their dark roots a la Brothers Grimm, but with a keen sense of queer feminism and a trans perspective. For more on The Merry Spinster, see this the full Autostraddle review and author interview.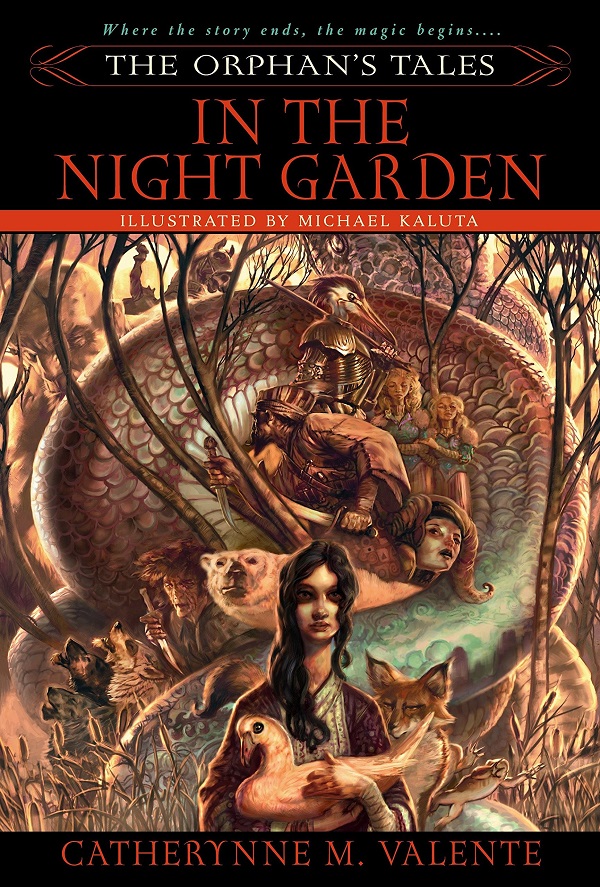 Dark, grown-up versions of bedtime stories with monstrous women? Yes please. This ambitious collection of myths and fairy tales is told in Valente's lyrical prose and deliciously illustrated by Michael Kaluta. Inspired by the legendary collection of Arabic folk tales One Thousand and One Nights, In the Night Garden is comprised of stories within stories to form a layered tapestry of narrative. In these stories witches shape shift, princesses are beasts, selkies might not be women, and every assumption and norm taken for granted in western fairy tales is turned on its head. You might find yourself pulling quotes that are very relatable to your life, like "Never put your faith in a Prince. When you require a miracle, trust in a Witch." Can't get enough? There's also a second volume.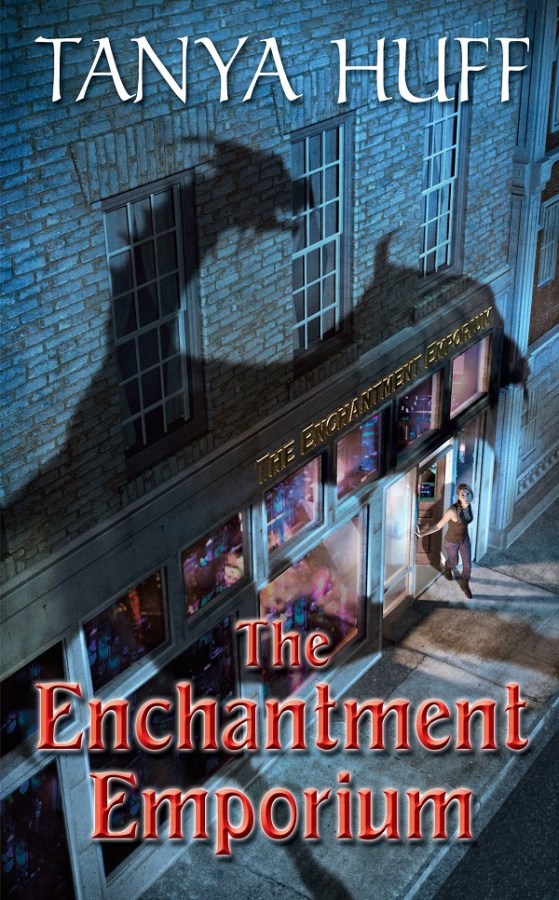 For high quality urban fantasy featuring queer women, there's no one you should be reading more than Tanya Huff. These monstrous women are the matriarchal aunts of the gigantic Gale family, who control all the (horn-growing) men in their family, as well as the young women like our main character Alysha. Of special interest to them are the boy's future partners, as they are very invested in keeping the magical power in the family thank you very much and therefore need to insist on cousins marrying cousins. In addition to this creepy and bizarre set-up, The Enchantment Emporium also contains mischievous leprechaun hijinks, queer polyamory, dragons, demanding fey customers at the local "junk shop," and other miscellaneous witchy Canadian goodness. For more Gale women, don't miss the next two books in the series.
---
What books featuring queer monstrous women would you recommend? There are so many great ones! I have only scratched the surface here. Tell us all about them in the comments! And don't forget to send me your awesome lesbrarian requests. You can send me an email at stepaniukcasey [at] gmail.com or comment below to tell me what you're looking for.