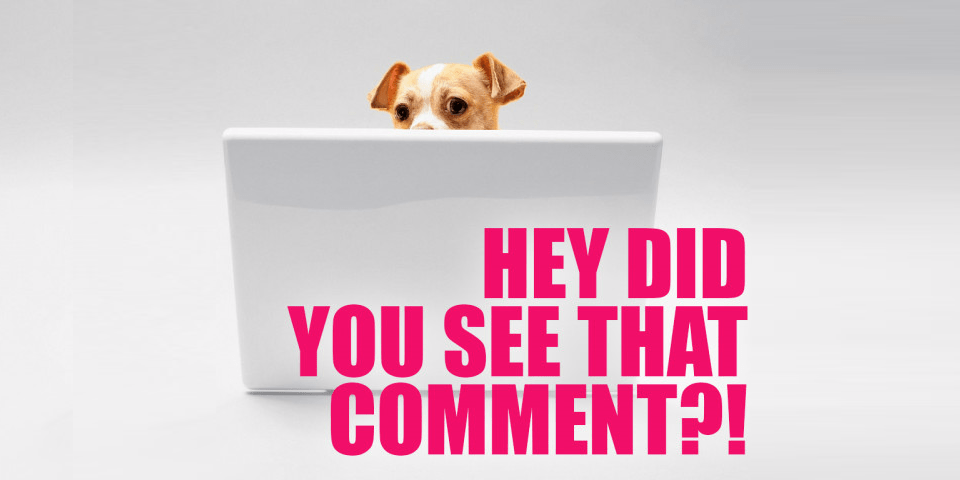 Hi there, fireflies! I got a Covid-19 booster shot yesterday, and I am DEFINITELY going to spend all day lying around being lazy and letting my immune system work hard. I love science! Maybe I'll finally watched Sandra Oh in that academia series and ponder the mysteries of curly bangs and grand wood-paneled academic offices that don't actually exist on the West Coast!
This week, Fall TV came back with a big queer bang.
Kayla wrote about her Wild Cravings.
Just in time for October, Heather knows which queer cat you are!
Important: you are NOT running out of time and it is NOT too late. I cannot stress this enough! I'm a member of the Dirty Thirty club when it comes to my first queer kiss, and there are SO many of us! Queer Temporality is real!
Want to have sex with long nails, or with a long-nailed babe? Shelli's got you covered!
Analysa wrote about the book that helped her get sober.
OMG: Cereal Mascots, Ranked by Lesbianism.
And then there were your comments!
---
On L Word Generation Q Episode 208 Recap: Launch My Party and I'll Scream If I Want To:
The Alt U Award to BettyOnIt:
On So You Want To Dress for Fall:
The Dark Academia Award to Jacqui and aj: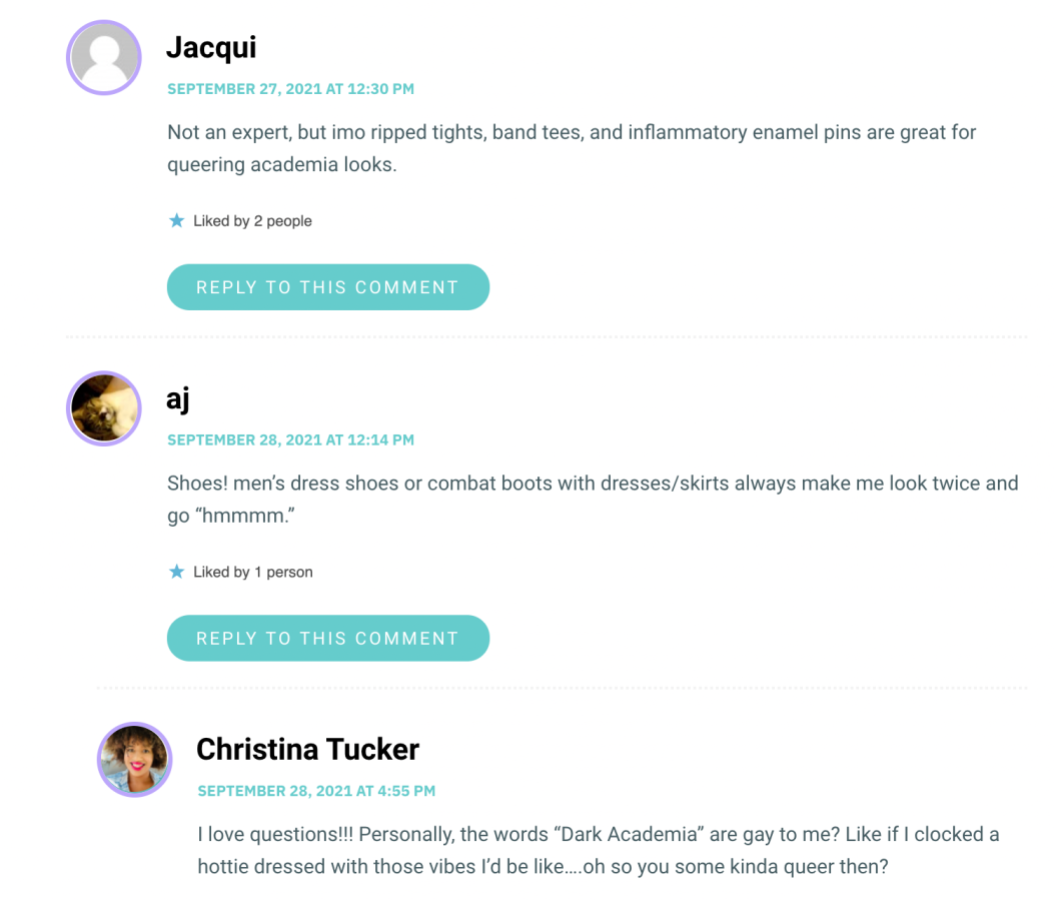 On You Need Help: Am I Running Out of Time to Get Gay Kissed?
The New Column, Please Award to 
On Don't Let Your Nail Length Stop You From Having Great Sex:
The Bop It Twist it! Pull It! Award to Mary:

On "Birds of Paradise" Review: "Black Swan" Meets "Center Stage" feat. the Second Best Fan Fic Trope:
The AO3 Award to Sam:
On No Filter: Find One Single Item of Clothing Tessa Thompson Does Not Rock Effortlessly, I Dare You:
The Yes, Capes Award to Caitlin and msanon:
And on Pop Culture Fix: Carmilla's Elise Bauman Makes the Yuletide Gay in Hallmark's First Lesbian Christmas Movie:
The Lip Service Award to Reilly:

---
See a comment that needs to be here? Let me know! Tag me [at] queergirl.