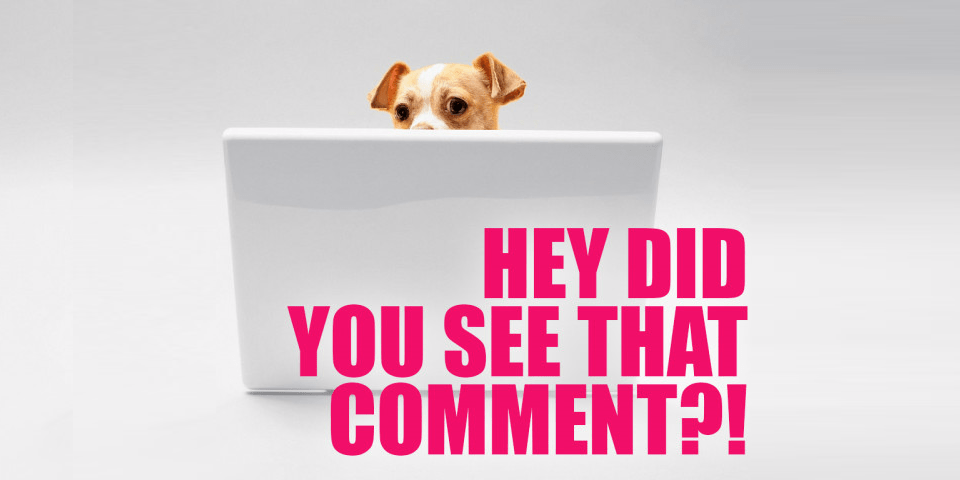 Hi there, sparklers! I was watching Milo make dog friends at the park this morning, and I was realizing that one of the things we often miss, as adults, is the opportunity to make friends like dogs do. To run up to someone new and say, hi! Chase me! Or, ya know, let's talk about a shared interest! Or do an activity! Ok see you later byeeee! It's a playful, low-stakes kind of social energy I haven't seen many places in adulthood, but one place I always experienced it was A-Camp. Missing my camp friends and community today! I hope you're all doing well, and living that sweet, four-berry breakfast kind of life.
This week, Vanessa wrote about the magnificence of bidets, and of love.
Riese loves the Queer As Folk reboot on Peacock. So did I! So will you!
Casey helped out a reader whose sister recently embraced religion.
Niko wrote about escaping into the oasis that is Bob's Burgers.
Emmy nominations are here! And queer!
Javicia Leslie remains perfect in this week's No Filter.
This, from Shelli, is hands down THE definitive reason to join A+: Things I've Never Asked My Parents About My Childhood, Coming Out and Their Hopes for My Future. My heart!!
There is something happening with a musician named Fletcher! Tik Tok musician drama always makes me feel as though I am Titanic-years-old.
These Queer Handyworkers Want to Make Your Life Easier. Absolute perfection, 10/10, no notes.
And then there were your comments!
---
On My Girlfriend Installed My Bidet While I Cheered Her On: A Love Story:
The Toolbox Award to * and Arvan12: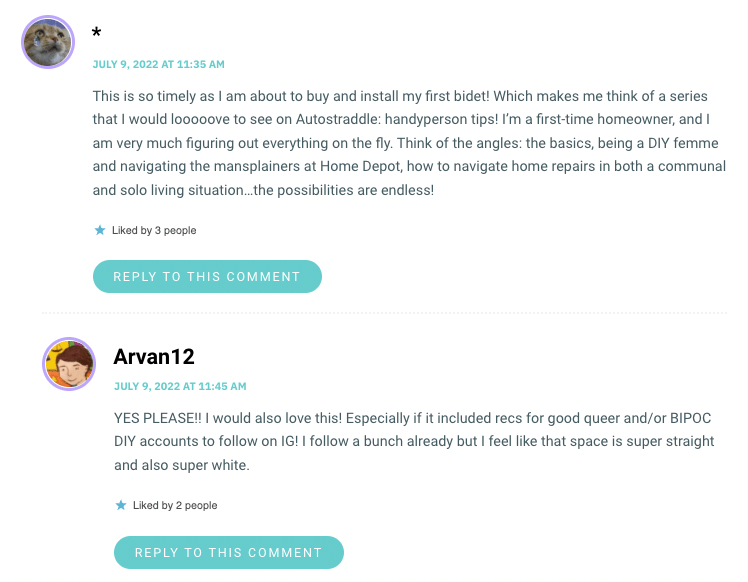 On I Wish Peacock's "Queer as Folk" Season One Had Like 14 More Epsiodes:
The Life of Brian Award to QS:

On Pop Culture Fix: "Gentleman Jack" Is Cancelled, Music Is No Longer Jaunty:
The True Loss Award to hihello:

On This Gay Ocean Horror Book Is So Good I Want To Scream:
The You Had Me At Hello Award to Sylianne:

On How Gay Is It? A Handy Visual Guide For Straights:
The Rainbow Road Award to amgood, Magda, Noodlesforever, and Pallas: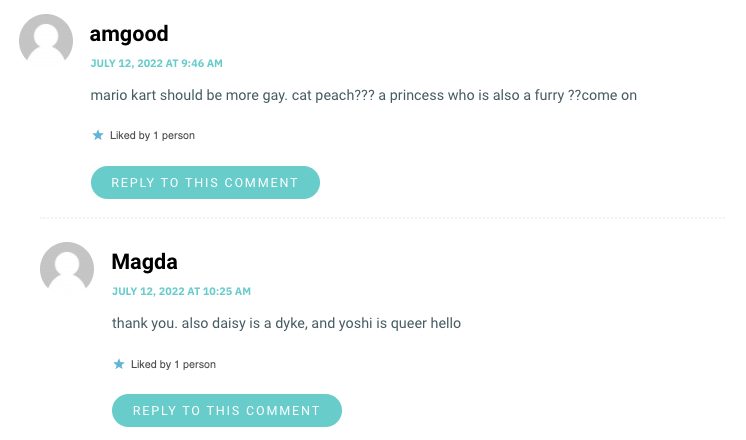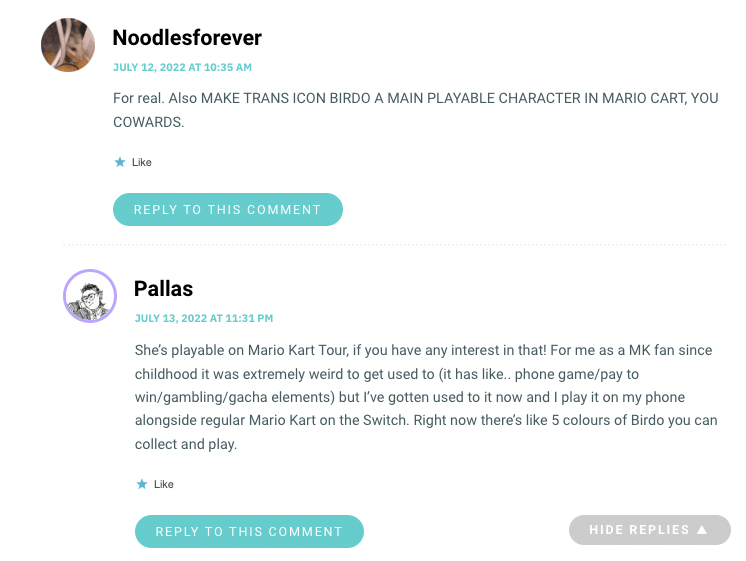 On According to GLAAD, Social Media Companies Are Failing LGBTQ+ People:
The It's! Jenni! Olson! Award to Jenni Olson:

And on These Queer Handyworkers Want to Make Your Life Easier:
The Butch of the Month Award to shamblebot and Al:
---
See a comment that needs to be here? Let me know! Tag me [at] queergirl.