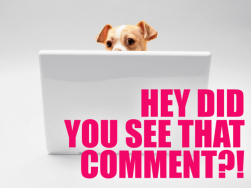 Hi muffins! I got a new puffy coat on sale for next winter and I'm currently wearing it, sitting on my sofa with the windows open because it is my lovely soft safe space in which nothing can go wrong.
My shivery dog is not thrilled. I'll have to get him one too.
This week, Kai reviewed Psycho Nymph Exile, a "speculative fiction multi-media storytelling experience" that sounds amazing and important.
Erin wrote about a parallel universe in which she never came out. Yikes.
Ruby Tandoh and a whole bevy of smart queer people are releasing a mental health zine — thanks, Beth!
So you wanna start a revolution? Danielle has a reading list for that.
Speaking of revolutions, what did A Day Without A Woman look like for you?
Here are some cereals ranked by lesbianism. (Riese is a genius and I could've mined every single comment award from this.)
From the Autostraddle Reader Survey: 55 Gayest Ways You Met Your Significant Other.
Because Alaina knows what we need in these uncertain times: Nooooods.
Alyssa wrote more about the Gelders — I love them so much!
Also, comments!
---
On If Women's Magazine Covers Were Aimed at Queer Women, Pt. 3:
The Closet Clothiers Award to Tam:

The Sympathy Card Award to SuperQueero Trash and Alex: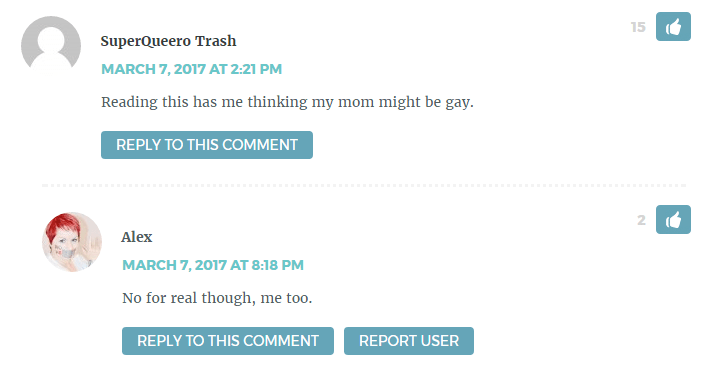 The Shipping This Award to Brianna and Erin: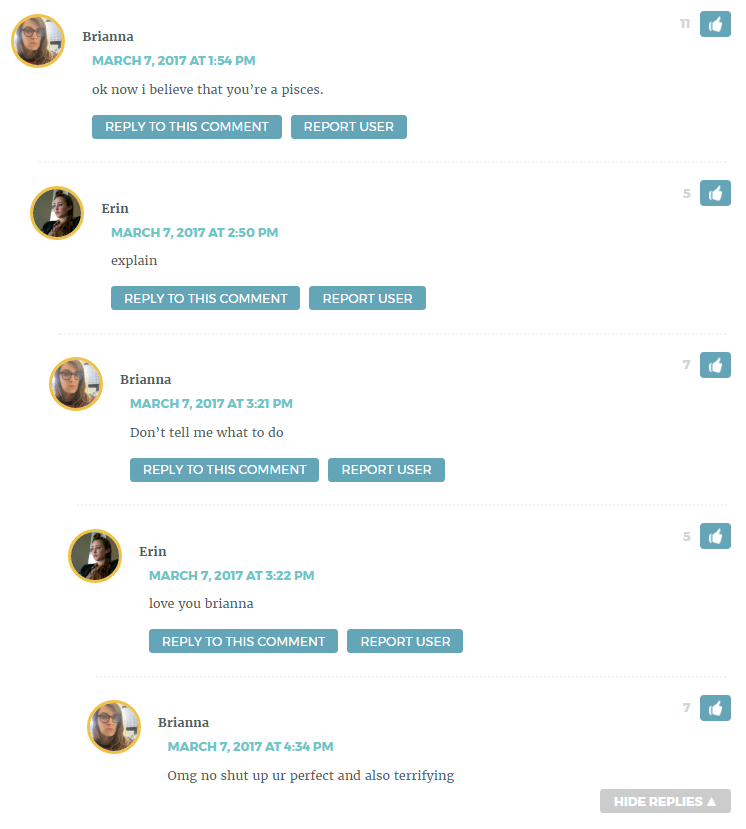 On 55 Gayest Ways You Met Your Significant Other(s), According to the Autostraddle Reader Survey:
The Designated Quiet Time Award to Katie Mentzer:

On 47 Breakfast Cereals, Ranked By Lesbianism:
The @ Me Next Time Award to Sam:

The Honey Bunches of Nopes Award to Chandra:

The Double Box of Puffins Award to

On Listen, which consisted entirely of pictures of Kristen Stewart's new hair:
The Huh? What? Who? Award to Carmen SanDiego:

The Outdoor Kitty Award to Stef: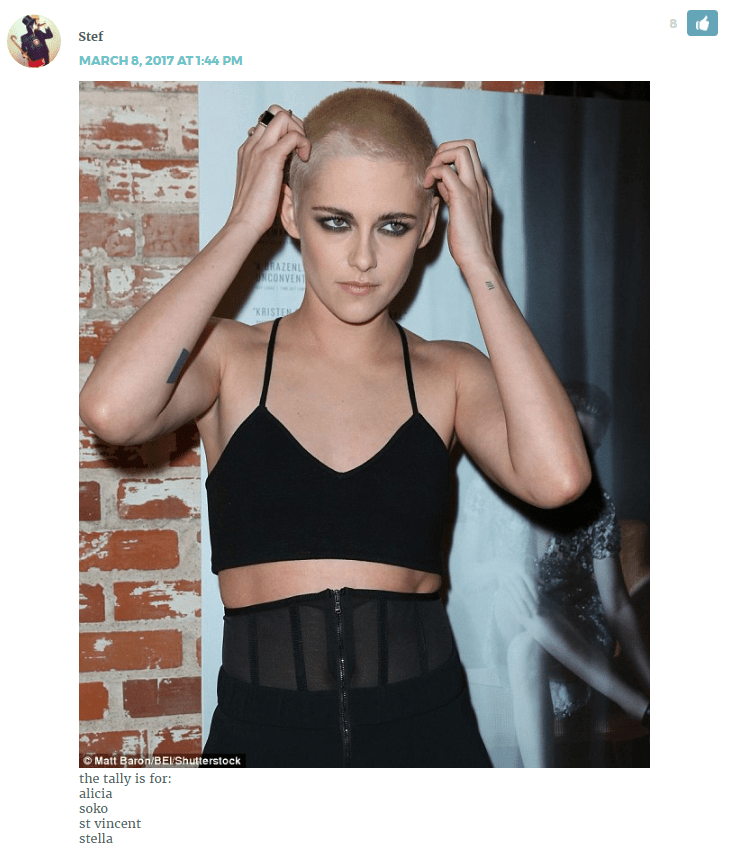 And the Welcome, Friend Award to Gelly!
---
See a funny or amazing comment that needs to be here? E-mail me at queergirlblogs [at] gmail [dot] com!