Feature image via wikimedia.
This piece was originally published on 3/6/2017.

George Floyd was murdered on May 25, 2020, and we stand in unequivocal support of the protests and uprisings that have swept the US since that day, and against the unconscionable violence of the police and US state. We can't continue with business as usual. We will be celebrating Pride as an uprising. This month, Autostraddle is suspending our regular schedule to focus on content related to this struggle, the fight against white supremacy and the fight for Black lives and Black futures. Instead, we're publishing and re-highlighting work by and for Black queer and trans folks speaking to their experiences living under white supremacy and the carceral state, and work calling white people to material action.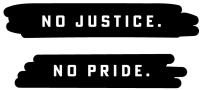 ---
Every time the Trump administration does something particularly enraging (so, about five times a day), I watch a gif of white supremacist Richard Spencer getting punched in the face. It reassures me that I'm not the only one at a personal boiling point with conservative rhetoric and policies, nor am I the only one ready to resort to unpopular tactics to get my point across.
With so many civil liberties under threat, it can be tempting to let our impatience for change push us to recklessness. To sign on to the first idea that's presented, without necessarily considering whether it is truly inclusive. One of the main criticisms toward the Women's March, for example, was that many attending had never felt compelled to stand beside underprivileged groups in the past. Many argued that creating a new movement instead of lending support to existing ones only further silenced disenfranchised groups. Education is the only way to understand this criticism and be a true accomplice in these movements.
The following list provides background on some of America's resistance movements and resources to help us move forward in a more inclusive manner.
---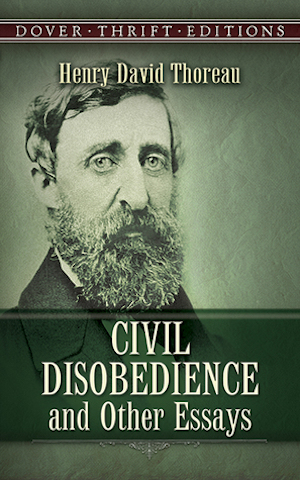 Written in outrage against slavery and the Mexican-American war, Thoreau's "Civil Disobedience" essay inspired leaders like Ghandi and Dr. Martin Luther King to carry out non-violent tactics against their oppressive governments. A fairly short read, this essay collection is a great place to begin your studies. "Walking" has since been recognized as one of the pioneering documents in the conservation movement.
---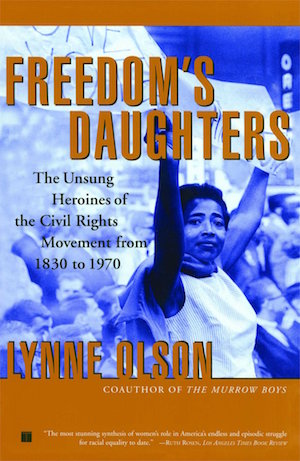 One of the primary criticisms of the Civil Rights movement has been its lack of recognition towards the women who helped make their progress possible. Despite their integral place in launching movements like the Montgomery Bus Boycott, women were rarely given the stage to speak their truth. In Lynne Olson's "Freedom's Daughters" she tells the stories of women that history often overlooks, dating pre-Civil War to 1970.
---
If you're having trouble understanding the far-reaching consequences of systemic oppression and how it weaves its way through every facet of American life, The New Jim Crow by Michelle Alexander is a good place to start. The book explores how the prison industrial complex and the War on Drugs have legalized the persecution of POC and explains why tasking Obama with dismantling racism was an impossible errand.
---

Inspired by James Baldwin's seminal book The Fire Next Time, National Book Award winner Jesmyn Ward shows a new generation how true his words still ring more than 50 years later with her collection of essays and poems, The Fire This Time. The text is split into three parts that tackle our history, current predicament and hopes for the future, with contributions from social critics like Keise Laymon, Isabel Wilkerson and Rachel Kaadzi Ghansah.
---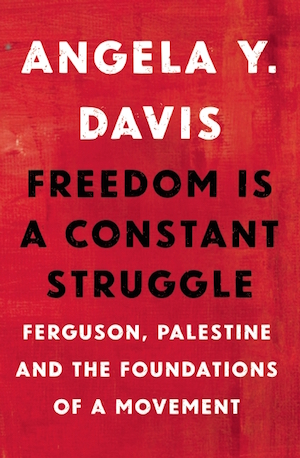 Released this year, renowned civil rights activist Angela Davis' latest book, Freedom Is a Constant Struggle, dissects the legacies of past resistance movements and reflects on how they can inform our current efforts. Though heavy with research and statistics, the book clocks in under 200 pages, making it a reasonable jumping off point for understanding the intricacies of systemic racism and how far it reaches. Whether you're a seasoned protester or just joining our ranks, Davis breaks down how you can assist movements on an individual level.
---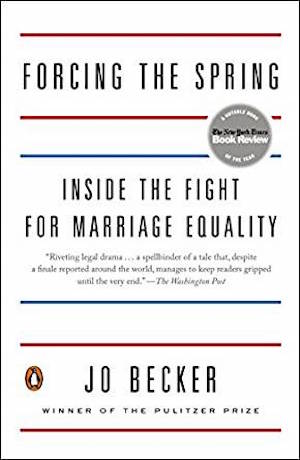 By no means a comprehensive account of the fight for marriage equality in America, Jo Becker's Forcing the Spring zeroes in on one of the most defining court cases of our generation. She follows the aftermath of California's Proposition 8, which failed to pass in 2008. It provides a behind-the-scene look into the five-year legal drama that ensued and reflects on how quickly public opinion shifted.
---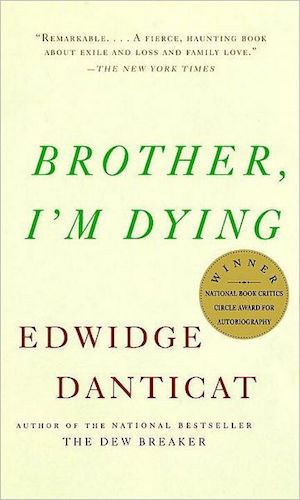 Brother, I'm Dying is a powerful family memoir that honors the sacrifices immigrants are so often forced to make and the tragedies they incur along the way. Avoiding sentiment, the biography places a microscope over an immigration case that made headlines when author Edwidge Danicat's Uncle Joseph was detained by US customs en route from Haiti.
---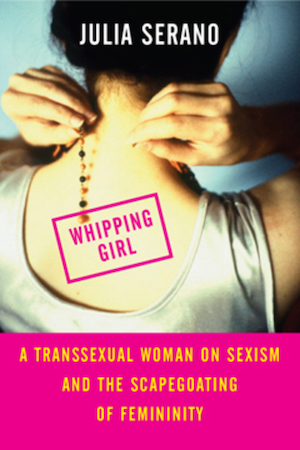 Julia Serano takes so-called feminists to task in her personal manifesto Whipping Girl, which chronicles her experiences as a lesbian transgender activist and professional biologist and reflects on how those paths shaped her life pre- and post-transition. Serano's background as a professional biologist allows her to seamlessly bridge the gap between social and biological perspectives on gender, where she criticizes our artificial use of "feminine" and debunks persisting myths about transsexuality.
---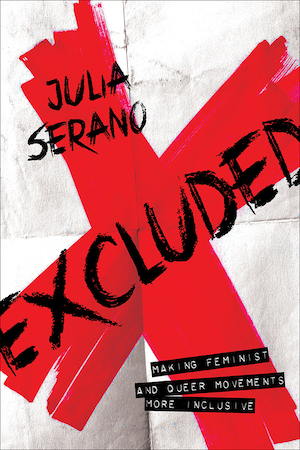 After you've finished Whipping Girl, be sure to pick up Serano's follow up text Excluded, which criticizes queer activists for policing gender and sexuality and reflects on where these assumptions stem from. In Excluded, Serano advocates new ways of approaching sexuality, gender and sexism inclusively.
---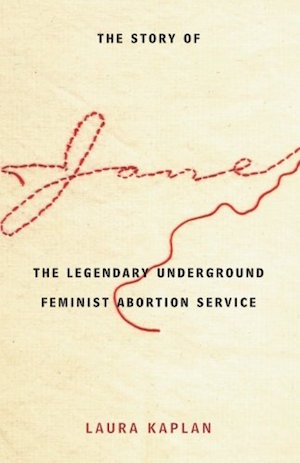 From 1969 until the U.S. Supreme Court handed down its Roe v. Wade decision legalizing abortion, a brave group of Chicago feminists provided illegal access to abortions for thousands of women under the pseudonym "Jane." Laura Kaplan, who joined Jane in 1971 as a counselor, draws from personal recollections and interviews with Jane members and clients and the doctors who performed the abortions to provide a comprehensive history of this radical group. Understanding the important role Jane played in women's history will prepare us as we continue to fight for women's right to choose.
---
Criptiques is a thought-provoking collection of essays from a diverse group of disabled writers who offer their experiences on gender, sexuality, disability culture, ableism, and more. Featuring the work of writers like Elsa S. Henry, Ibby Grace, Leroy Moore, Anna Hamilton, Rachel Cohen-Rottenberg, Criptiques is a great resource for learning more about disability activism and justice.
---
By no means exhaustive, this list is a great primer for understanding the nuances within our current resistance movements and how to be an effective ally. Is there anything you'd like fellow protesters to read before joining the cause? Drop a link in the comments below!