I was talking recently about someone close to me whom I suspect to be gay. This person has never once come close to insinuating as much, and I imagine if it were ever brought to their attention in such plain terms they'd react strongly in the defensive. It's always after I remember this – because it's easy to forget, and that's the point – that their sometimes being such an angry person comes back into focus. The person I was speaking with said, "Well, you'd be angry, too. Imagine if you were married to a man your entire life." And they were right. I'd be a fucking nightmare.
I'd be a giant, raging bitch. I'd be a pan of hissing oil. I'd be Plutonium-238 in radioactive decay, pulsing a white hot heat of contempt and sexual frustration. I'd be a rusty spring coiling so far into myself I'd emit a faint crunching sound. I'd approach life with the wild spirit of a car horn milliseconds after a light's turned green.
Gyms would serve as temples of destruction. I wouldn't run on ellipticals — I'd march them to battle. Free weights would be a loose grip away from crashing through a ceiling, mirror or wall. Stairs would know one master, and it would be me. My body would be an unruly crowd of muscles fueled by almonds and spite.
Every manager to grace a retail floor within a 50 miles radius of me would know my name, for I would have asked for them all, in front of god and everybody. My car's radio volume would know two settings: barely audible and off. I'd be a person that found no joy in a sky dancer. My truth, darkness.
But I'd allow myself these pleasures: leaving the correct answer in the comments of a sponsored Facebook brainteaser post, taking my two purebred whippets off leash to scare children in the park, giving up things for lent year round, and chewing ice.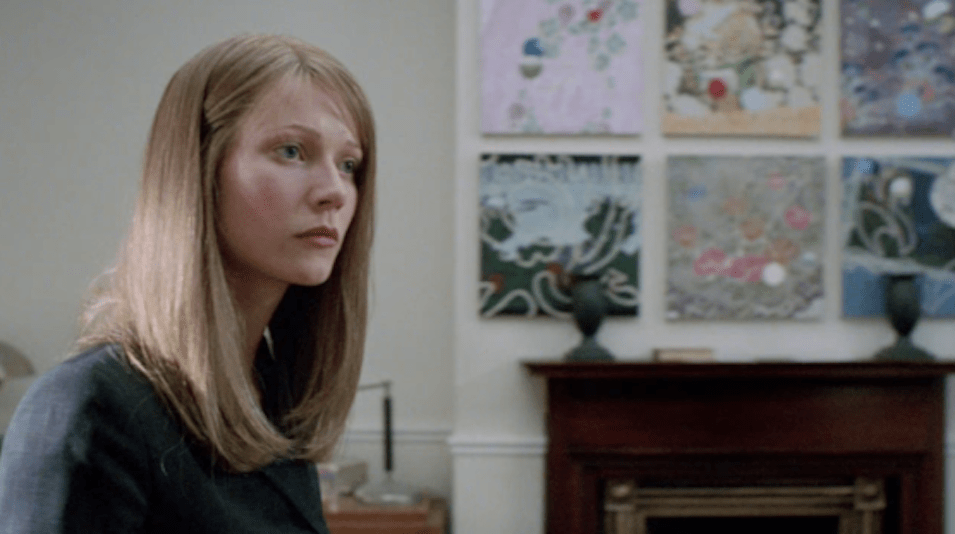 And then there would be my beautiful, idiot husband. Oh, and I would hate him. I would resent his presence in my life so thoroughly that I would destroy every part of him that made him feel whole, and he – he would be terrified of me. Not in the way that many men are of their wives around company for laughs, but privately. Deeply. I'd tear away at him like a human scratch post, and in that way that doesn't make total sense about scratch posts, I'd become sharper as he frayed.
Without question, I would ruin this man's life. Everyday concepts would be forever changed. Dinner, for example. He'd come to learn I'd be seconds away from yelling "YOU DO IT" if he ever so much as grazed elbows with the topics of my being a woman and the nightly preparation of food, and so diplomacy would start at lunch time. Every day he'd sit stick still at his desk eating a sandwich mentally navigating the hours ahead. Sex for him would also enter a new form of consciousness. He'd approach the infrequent amount of it we'd have like a cautious groundskeeper in a lioness sanctuary – with the posture of someone who knows they're interrupting and careful to never meet my eye line.
Because I'd associate money with freedom, I'd dedicate my life to it. It'd be my career and my hobby. I'd only know peace when my money made money. And when that became boring, I'd have a child.
Predictably, I'd regret it. I'd be on some We Need to Talk About Kevin parental rearing and enable him to become the absolute monster I'd needed him to be to send him away. In the clear light that distance and autonomy provide, my son would realize I'd abandoned him long before that. This would inspire a specific kind of hate that would leave a sticky film over the lens through which he viewed women.
He'd reconcile the powerlessness that presents when perceived entitlement meets a fruitless reality by entering politics. With the leg up that wealth affords you, he'd immediately secure a high position without the necessary experience. He'd legislate like a man that's got nothing to lose, because he wouldn't have anything to lose, and many people would confuse this with leadership. Some people might even come to respect my dumbass son. He'd then think, "I've done it. I matter." And still, I wouldn't care.
But really, a man in a position of power desperate for the kind of approval that'll never be satiated by the people that supply it, what's worst that could happen?