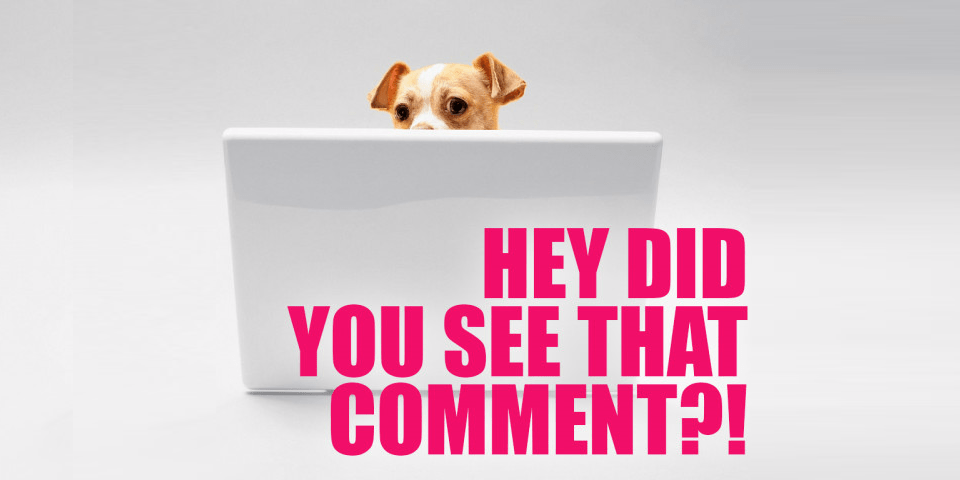 Oh, friends. I truly have no words for what it feels like to live in the United States of America this week. I know you're right there with me. But what I do have a happy dog, who wakes up every morning bright-eyed and ready for life, a pup who runs and plays and swims every morning. If you need to borrow a little bit of his love and joy today, please do! There's plenty to go around.
This week, Sa'iyda brought us 14 boy band songs that would be even better if they were sapphic.
14 must be a lucky number this week, because Autostraddle also introduced 14! New! Writers!
Em reviewed Lightyear, which was SO much queerer than that one little kiss.
For You Need Help, I wrote to a reader who's scared they'll be a virgin forever.
Kayla's Real Housewives content is the gift that keeps on giving. This week: Lesbian Eyebrows.
We also welcomed new art director Viv Le!!
Wait, Is This a Date? came back for episode 201, with a very special guest.
Foolish Child said it: Abortion access for all.
Niko turned 40 and wrote about life falling together.
And then there were your comments!
---
On 14 Boy Band Songs That Would Be Better If They Were Sapphic:
The Queer Direction Award to Chloe:
On Quiz: Which '90s Nickelodeon Heroine Are You?
The Tiny Librarian Award to Caitlin:

On You Need Help: Will I Be A Virgin Forever?
The Solos and Duets Award to Lu: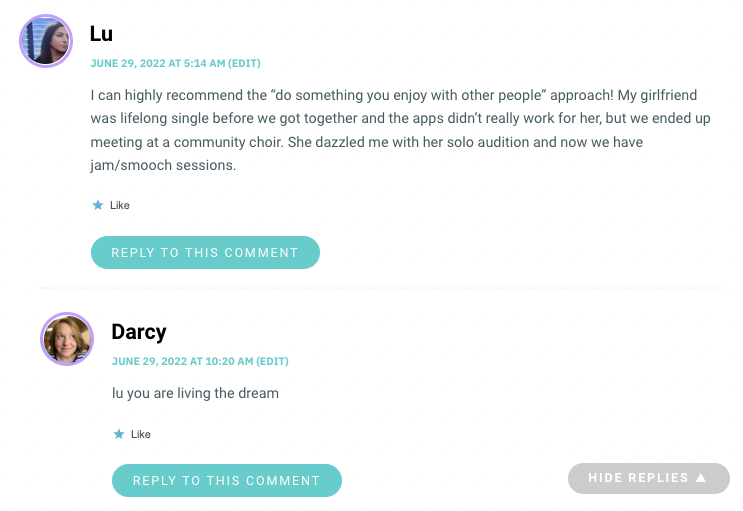 On A Letter to My Ex-Best Friend This Pride:
The Past Ghosts Award to Maria:
On Welcome Our New Art Director, Viv Le!
The Easy Being Green Award to PandaVeg:

On What Are Lesbian Eyebrows? A Housewives Investigation:
The Best Medicine Award to Heather Hogan:

And the Jennifer Coolidge Stars, Please Award to trekkie_19:

And on Pop Culture Fix: Harley and Ivy are Doin' a Ton of Bangin' in the "Harley Quinn" Season 3 Trailer:
The Heart Eyes Strong Arms Can't Lose Award to Leah: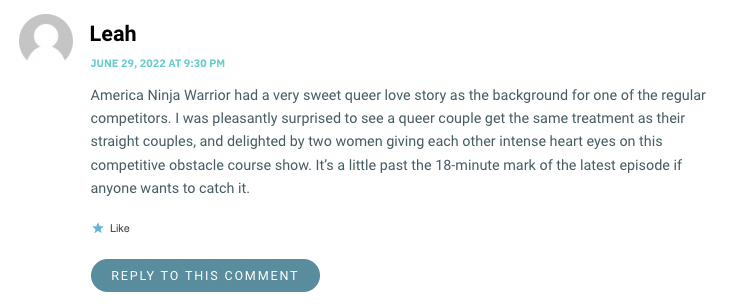 ---
See a comment that needs to be here? Let me know! Tag me [at] queergirl.