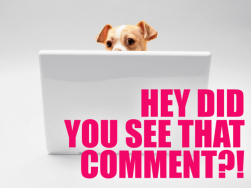 Hello lovelies! Here is how I know my dog is too good for this world: he really, really wants me to play so he's sitting behind me on the sofa, being very quiet and good, thumping his tail every three minutes or so, so I won't forget he's there. Hang on, buddy! I'm almost done!
This week, The Bold Type healed our hearts with a love story, and Kayla recapped it.
Here are some ways you can help people in Texas, from Straddler Marissandrist.
DO NOT PATCH THE HOLES IN YOUR WALL WITH WHITEOUT, as I once did when I was twelve! Jenna's here to tell us how to do it properly.
In this week's AM/PM, we found out that Faith wakes up without coffee, which is… something you can do? Apparently?
Carol comes to Netflix on September 20th, and Erin's ready with this list of food and drinks (no spinach creaming necessary).
Need a safe space? Autostraddle's got you covered.
And then there were your comments!
---
On Grease Bats: New Relationship Energy:
The Andy's (Fun) Home Award to Carmen SanDiego: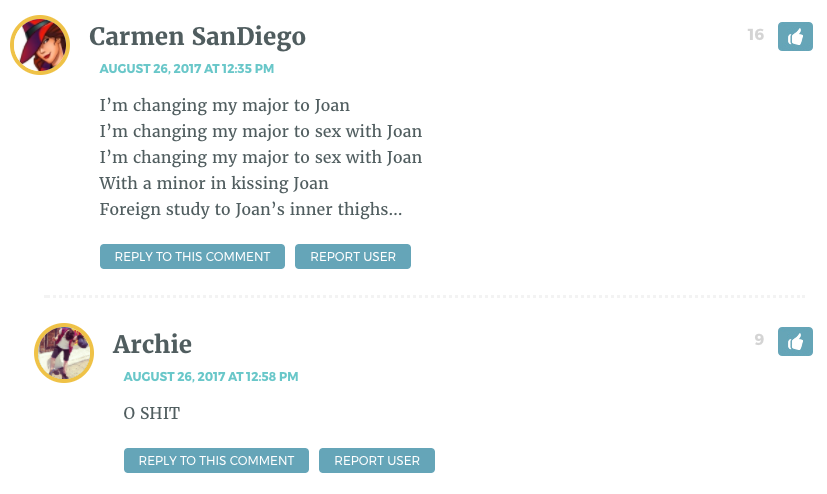 On Y'All Need Help #8: Cross That Bridge When You Come to It!
The U-Haulin' Award to Saga: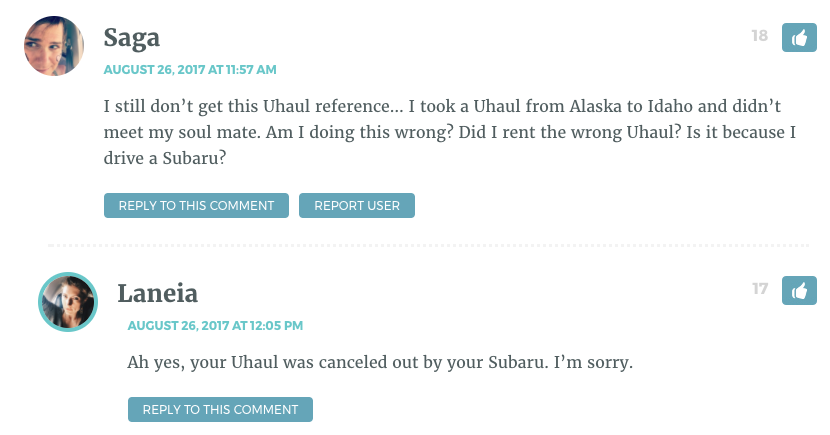 And the Defying Gravity Award to Denise: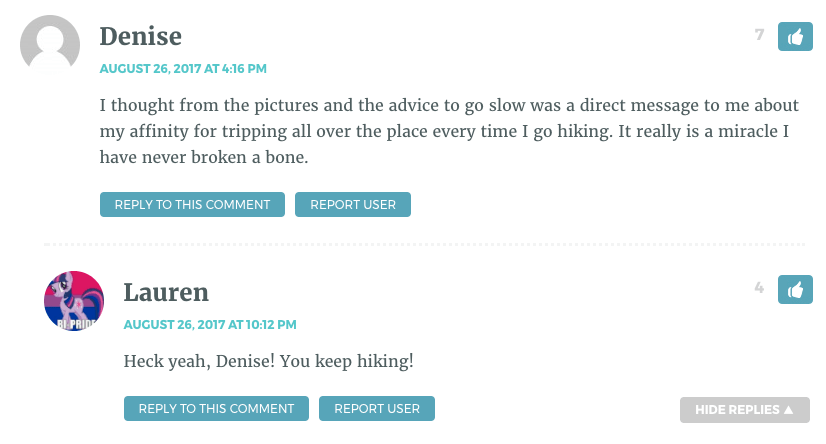 On Monday Roundtable: I Was Not Myself Those Days:
The Laneia for Wax Award to Chandra, Laneia and Linnea: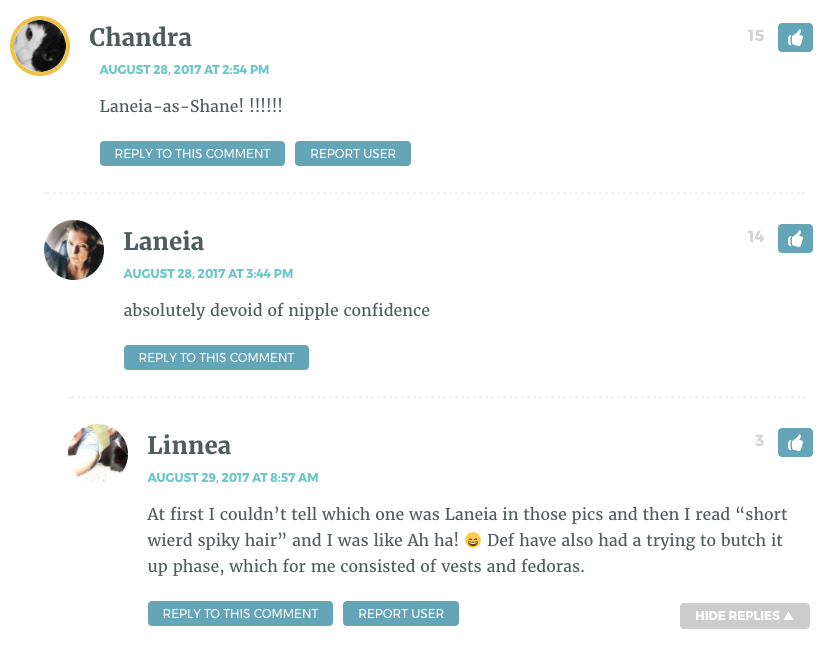 On 12 Food and Drink Ideas For When Netflix Releases "Carolwp_postsand You Watch It For 24 Hours Straight:
The Netflix & Glove Lunch Award to amidola:

And the Self-Censure Award to Rous Rose:
On Fall 2017 TV Preview: Some Lesbian and Bisexual Characters for You:
The Rous' Favorite Things Award to Rous Rose: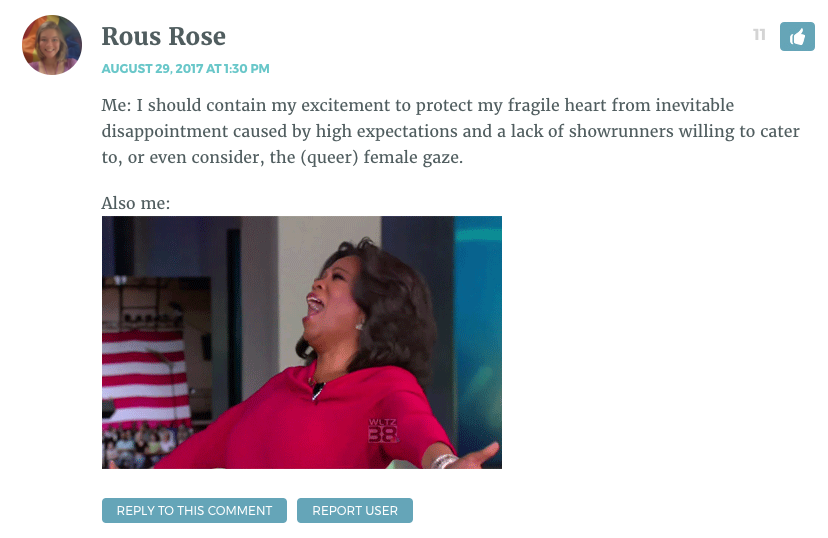 On The New "Great British Bake Off": Nothing's Changed, Except Everything That Matters:
The Soggy Berry Award to Chloe:
On 38 Lesbian and Bisexual Women From History Who Did That Thing First:
The Cat Grant Newsroom Award to Sally: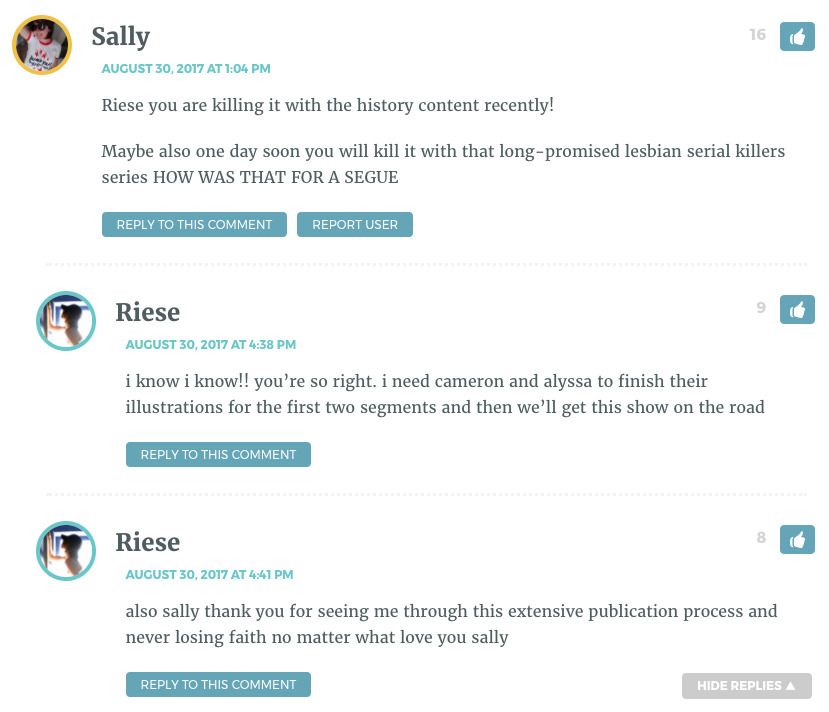 And on Pop Culture Fix: Get Your Hot Takes Ready for the Queerish "Heatherswp_postsReboot:
The Chicken Fingers Award to aj:

---
See a funny or amazing comment that needs to be here? E-mail me at queergirlblogs [at] gmail [dot] com!