This past holiday season we brought you the Safe Space Sweatshirt — a galaxy of swirling constellations and neon typography to truly help you don some gay apparel. You loved this design so much that we decided to shrink it into a bite-sized, any-weather version. Introducing…
Since the other side doesn't really understand what "safe spacewp_postsmeans, it's up to us to signal to each other that in a dangerous world, we are each other's safe spaces. This circular pin measures 1″ x 1″, and is almost made entirely up of black metal. The tiny stars are painted with white enamel, and the words are a bright neon yellow enamel.
You can pick up our Safe Space Pin in the Autostraddle Store now for 10 bucks!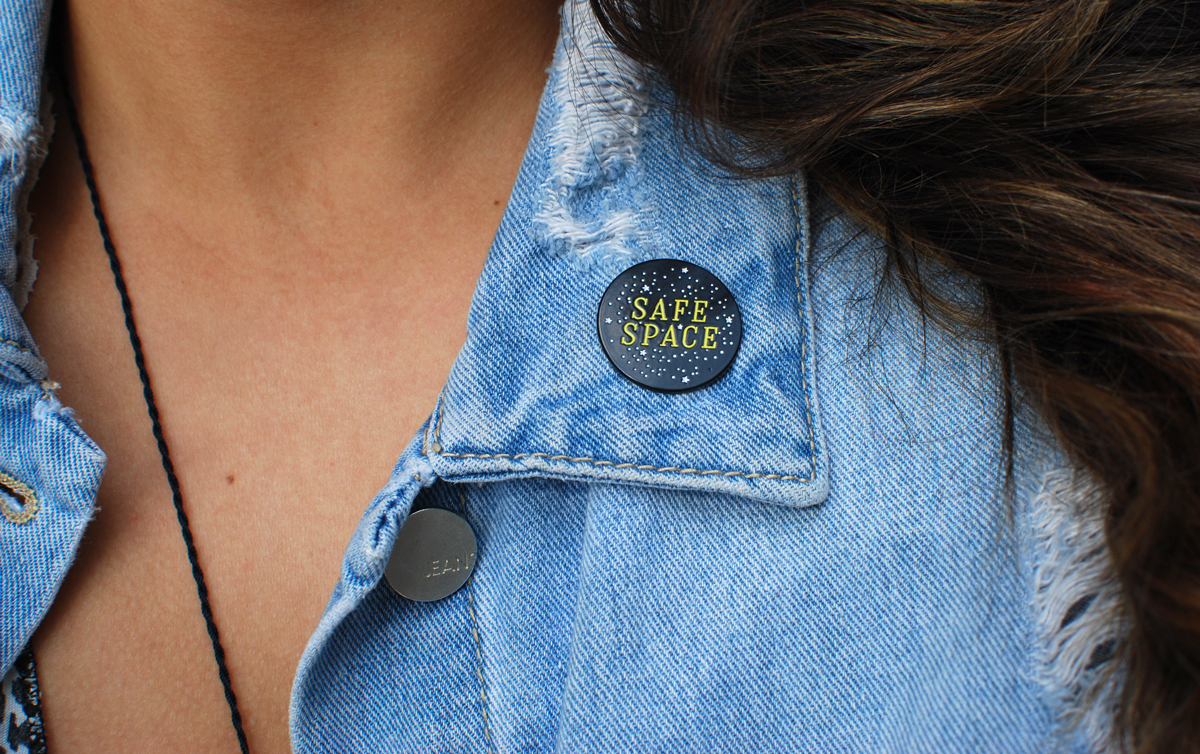 SaveSave
SaveSave
SaveSave