Sometimes very serious things happen and you realize just how fragile your world can be. On Thursday, I heard we were going to have some rain over the weekend, and now the city that I have lived in my whole life is underwater. How do you grieve such a catastrophic loss? How can you put the hurt you feel into words?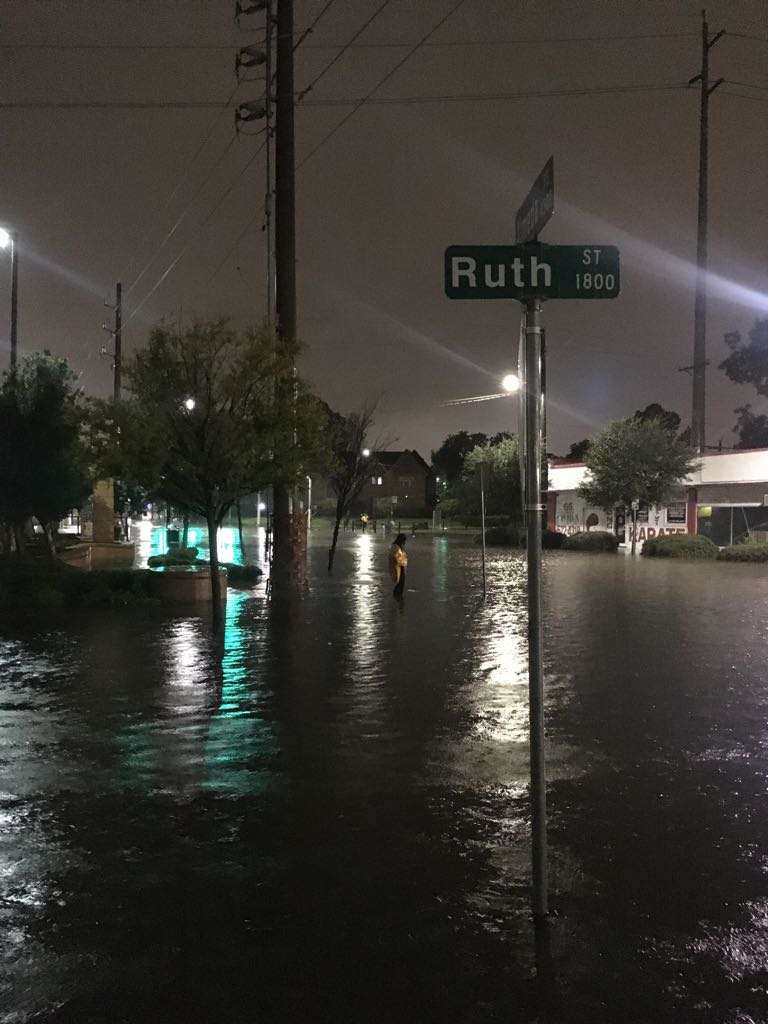 All over Facebook were videos and pictures of people being rescued from their rooftops, cars completely submerged in water, and places I know and love being destroyed by the hurricane. Houston is my home, my community, my life. I've cried every day, overwhelmed with hearing stories of my friends and family fighting through the storm.
I live in a co-op with 15 housemates, a majority of whom are queer and trans and/or people of color. Many of my housemates stayed at home through the storm, though I evacuated to College Station to stay with my siblings who attend Texas A&M University. On Saturday night, in the first wave of flooding from the storm, my housemate sent me a picture of our kitchen ceiling caving in from a water leak. On Sunday, my housemates were worried about a possible gas leak on the third floor of our house, but were not able to receive aid because emergency hotlines were so busy from people trying to be saved from their flooded homes. Though our house suffered some damage, we are all safe. Words cannot describe how grateful I am that the immense flooding did not quite make it to our doorstep, though many friends nearby were not as lucky.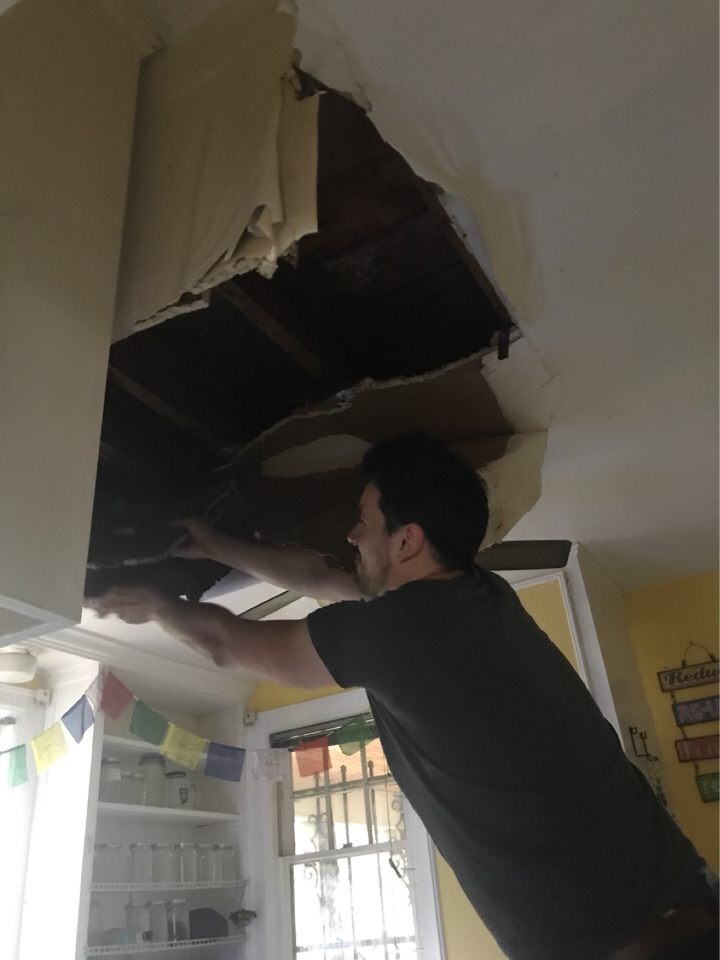 For readers who are not from Houston, who have never been through a hurricane before, I want you to realize that the damage and pain from a hurricane doesn't go away. Communities take a very long time to rebuild, many times leaving behind the black and brown survivors to rebuild themselves without much help. New Orleans is still in the process of recovering from Hurricane Katrina in 2005, leaving communities of color particularly vulnerable long-term.
It's hard to know how to help communities in times like these. As a very active queer person in the Houston community, I urge Autostraddle readers to donate to the Montrose Center, our LGBTQ Resource Center in the heart of the Houston's gayborhood, as well as to the Organización Latina de Trans en Texas. The Montrose Center has been the central location for LGBTQ people to receive aid regarding HIV status, homelessness, and mental health issues. It was the central location for volunteers during the Houston Equal Rights ordinance that would have protected queer and trans people from discrimination in employment, housing, and public accommodations, though the law did not pass. I have friends in the Organización Latina de Trans en Texas (OLTT), which has another relief fund specific to Latina transgender women who are affected by the storm. OLTT is led by Latina trans women for Latina trans women, and has been a vital and active part of the queer community. I say all of this to highlight the importance of donating to local grassroots movements (more linked below) in the midst of this devastation, because we have a very long way to go to rebuild this beautiful city.
Here's how to help LGBTQ communities in Houston:
Houston is such a beautiful and eclectic community that has always been so near and dear to my heart. It is the 4th largest city in the US and the 3rd most diverse city in the US. This feeling of disaster, emergency, and loss is something that queer and trans communities of color know too well, especially in the South. Though all of the hardships we face, we know how to organize and stand in solidarity with each other. The queer community has been through hell and back, and we need your help to rebuild our community in the coming years.