by Riese & Heather
Pumpkin spice is in the air and you know what that means: It's time for fall TV. After Lexa's death on The 100 and the waves of lesbian and bisexual TV character deaths that followed, summer TV rebounded in a pretty satisfying way this year. Wynonna Earp, The Bold Type, Orphan Black, Doubt, Stitchers, The Handmaid's Tale, Master of None; even The Fosters has gotten back on track. But now it's time to say goodbye and look toward the tempestuous embrace of traditional network TV. The news out of the Television Critics Association's summer press tour wasn't great. There seem to be very few new shows with queer TV characters this year. There are some returning favorites, though, and just a handful of fresh offerings. Here's where and when you'll find them.
---
Sundays
Survivor's Remorse, Season 4 (Showtime) – August 20th, 10 PM
Survivor's Remorse is one of the most consistently excellent shows on TV, but it doesn't get a lot of press or social media love because it always airs between summer and fall TV schedules, and it does so on Starz, which isn't easy to access if you don't have a hardcore traditional cable package. The show's lesbian character is M-Chuck; she's the sister of Survivor's main character, Cam, a professional basketball player who lives with and takes care of his family. The show ended season three with M-Chuck on her way to Boston to find out the truth behind the rape that led to her conception. She's working through that, now, in the first few episodes of season four. This show is funny and smart and relentless in its realness, shifting tone from comedy to drama and back again multiple times a season.
Top Of The Lake: China Girl, Season 2 (Sundance) – September 10th, 9 PM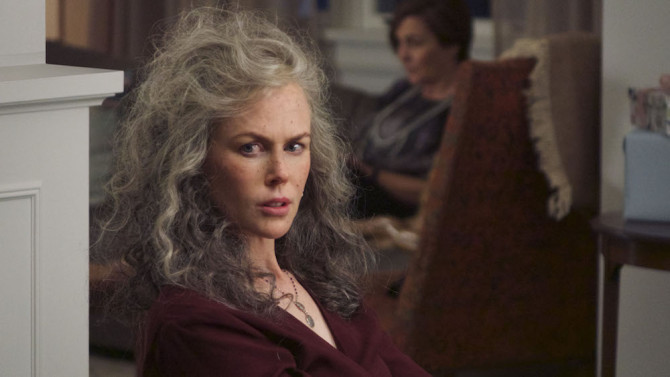 The second season of this eerie British import continues to star Elizabeth Moss as Robin, who is basically what has become its own female detective trope (slightly reckless, incredibly determined, single or in unstable relationships, sometimes drinks too much, cares deeply about the case, is condescended to by men) and this season Nicole Kidman joins the cast as Julia Edwards, the adoptive mother of the baby Robin gave up as a teenager, who is having an affair with a female teacher at Mary's school.
Curb Your Enthusiasm Season 8 (HBO) – October 1st, 10pm
Apparently Julie Goldman will be guesting on at least one episode this season as "Julie," which is probably, you know, Julie Goldman, and as you likely know, Julie Goldman is a proud butch lez who'll bring some real proud butch lez emotions to this show about white men who think they are very funny!
The Walking Dead Season 8 (AMC) – October 22nd, 9 PM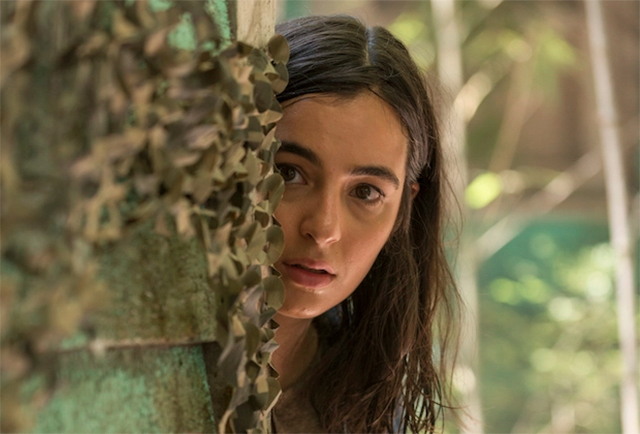 Lesbian character Tara is still alive on this show, which is basically all I have to say about it. Her girlfriend Denise died and she found out at the end of last season that the motherfucker who killed her didn't even mean to (stray arrows in the eyeball, it happens to everyone!) and now she's nursing another gravely wounded friend back to health. Tara's not around too much, but when she is Stef always has big dreams for her creating her own little zombie-free Themyscira and living out her days in queer bliss surrounded by other living gay women.
Shameless Season 8 (Showtime) – November 5th, 9 PM
Season 8 of Shameless will introduce Nessa, "a tough, smart lesbian who lives in Fiona's newly purchased apartment building." Nessa will be played by Jessica Szhor and will "develop a strong relationship with Fiona." It looks like my faves, lesbian Svetlana and bisexual Veronica, will be back, although I imagine their romance is over, which is sad. Some websites on the internet are attempting to torture me with teases like, "Nessa and Fiona are set to become best friends that may or may not result in passionate love," despite the fact that we already went down the "could Fiona go both ways?" path in Season Two with Jasmine Hollander and also there was a big missed opportunity with Angela in Season Five. Just saying. Also Regina King is directing this season!
---
Mondays
Supergirl Season 3 (The CW) – October 9th, 8 PM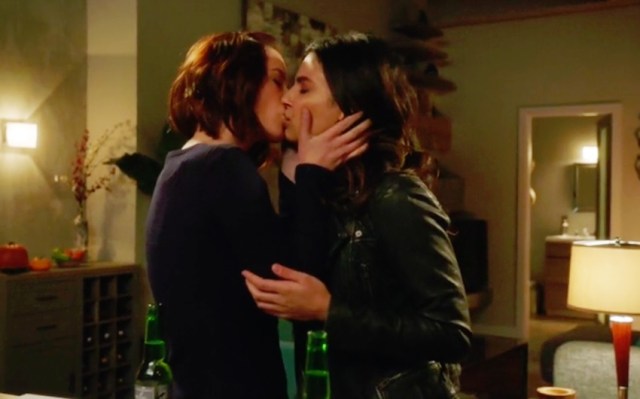 Alex Danvers's Season 2 Supergirl storylines were so good. Just so good. She came out to her mom, to Kara, to her friends/co-workers. She fell in love. She almost died but didn't die, and never gave up on living with her very last breath. There were so many ways to swoon it was honestly hard to keep up. In the off-season, we learned that Floriana Lima, who plays Maggie Sawyer, has stepped down as a series regular, which most everyone assumed meant she was going to get shot in the face, but nope! Executive Producer Andrew Kreisberg told Entertainment Weekly she's absolutely not going to die. She'll be in the first five episodes, at least — "It's some of the most emotional stuff we've ever done," Kreisberg promises — and the door will be open for her to come back. Alex isn't going anywhere!
---
Tuesday
American Horror Story: Cult, Season 7 of AHS franchise (FX) – September 5th, 10 PM
As discussed, this season of American Horror Story is loosely centered on a Michigan lesbian played by Sarah Paulson who is horrified by the election of Donald Trump and starts seeing evil clowns everywhere while her partner, played by Allison Pill, tries to keep her own shit together. According to Variety, Evan Peters plays "a series of cult leaders" including Charles Manson, Jim Jones, David Koresh and Andy Warhol. Lena Dunham has a guest role as Valerie Solanis, the legendary author of the notorious SCUM Manifesto (SCUM stands for "Society for Cutting Up Men," obvs) memorialized in the film I Shot Andy Warhol. ('Cause she shot Andy Warhol.) Emma Roberts plays "a Michigan newscaster who is promoted above Adina Porter's character 'simply because she's much more superficial and willing to do what it takes to survive.'" Murphy insists, "It's not about Trump, it's not about Clinton. It's about somebody with the wherewithal to put their finger up to the wind and see that that's what happening and using that to rise up and form power. And use people's vulnerabilities about how they're feeling afraid… and they feel like the world is on fire." It feels highly likely that we will end up adding more characters to the #buryyourgays list this year due to this particular program.
Legends of Tomorrow (The CW) – October 10th, 9 PM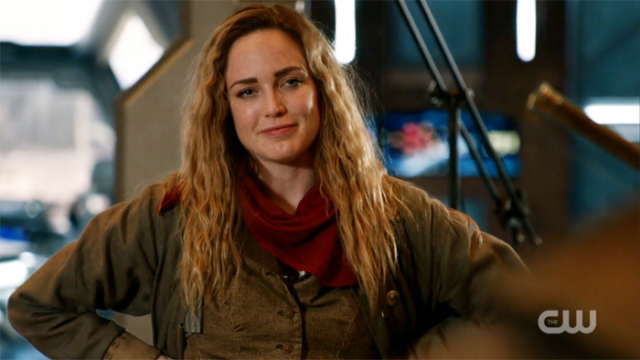 As the captain of the Waverider, Sara Lance was basically the lead character in Legends of Tomorrow's second season. Not bad for a bisexual woman who only came back to life after fans made their voices heard loud and clear when Arrow murdered her! Sara also did some really solid time-traveling making out, first with Betty McRae and then with then with Guinevere in Camelot. At San Diego Comic-Con, EP Marc Guggenheim told fans Sara is getting a new love interest in Season 3: "It's definitely time for Sara to settle down, or at least have a relationship that's more than a roll in the hay. It's hard when you're traveling through time." He also said it's time to "reestablish Sara's bisexuality," and since she's only been smooching women since Nyssa showed up on Arrow all those years ago, it seems likely that "reestablishment" means a male love interest.
Marvel's Runaways (Hulu) – November 21st, Streaming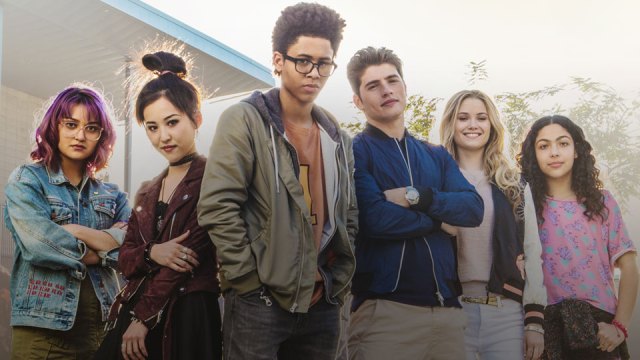 Karolina Dean has been a lesbian for a long time in Marvel's written universe, and now she's going to be a lesbian in the cinematic one! I don't want to spoil her coming out arc for you; it's very dramatic! But I do want to tell you exactly how gay she is: She absorbs the sun's energy and radiates it back out into the world as a rainbow. The Runaways are runaways because they want to fight the evil forces in the universe and all their parents are monsters. The show boasts a legitimately diverse cast and looks like a lot of fun.
---
Wednesday
Broad City Season 4 (Comedy Central) – September 13th, 10:30 PM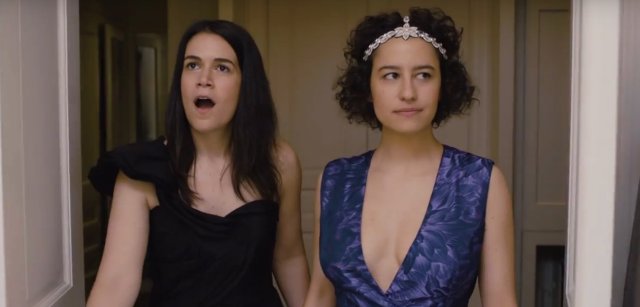 FINALLY FINALLY ILANA AND ABBY ARE BACK. This season Ilana will be searching the planet for the orgasms she's been unable to have since the election of Donald Trump, which will inevitably involve hooking up with other ladies, right? Also, look out for a guest spot from Wanda Sykes!
Star Season 2 (Fox) – September 27th, 9:00 PM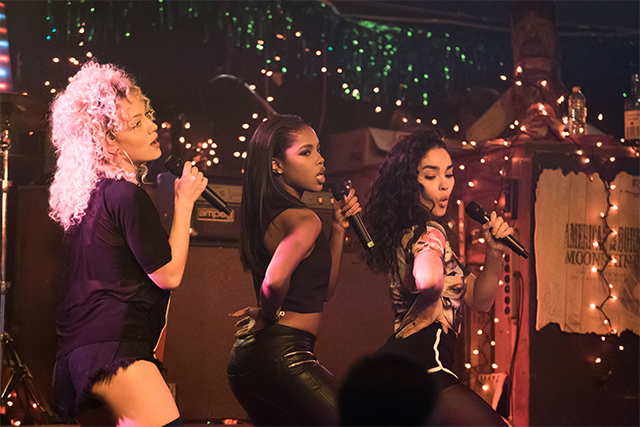 Star slipped under our radar in Season 1 but I watched it all a couple of weeks ago and was actually blown away by it. Trans model/actress Amiyah Scott plays Cotton, a self-described "hustler" who works as both a dancer and a stylist at her mother's salon in Atlanta. Her mother is played by Queen Latifah. Their relationship is tempestuous. Cotton's storyline hits a lot of the same ol' beats (to have surgery or not to have surgery, etc.) but it doesn't center on them. Cotton is funny and smart and beloved and her complicated motivations and relationship with her mom inform all of her decisions. There's also a gender non-conforming character named Miss Bruce (played by Miss Lawrence), who was a breakout star in Season 1 and has been upped to a regular for Season 2.
American Housewife Season 2 (ABC) – September 27th, 9:30 PM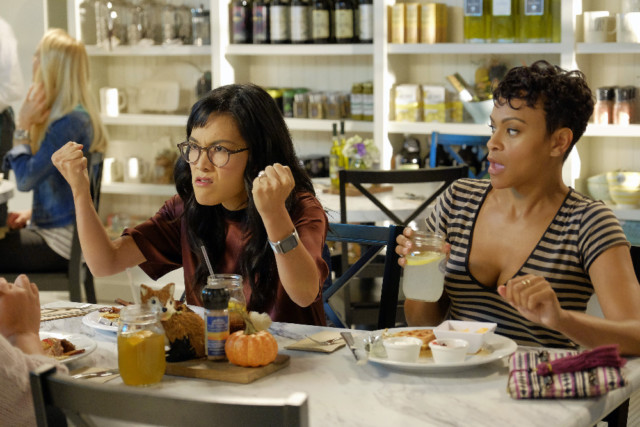 Katie is the main character on American Housewife and sometimes she has second breakfast with her two best friends, one of whom is a lesbian named Angela. That's all Angela does. She's a sounding board for Katie and her problems and we only find out about her life through throwaway lines of dialogue. We don't ever actually see her life. She's got an ex-wife whom we met once. They hate each other's guts. That's really it. Middle America loves this show and there's a black lesbian from time-to-time which is something!
Riverdale Season 2 (The CW) – October 11th, 8:00 PM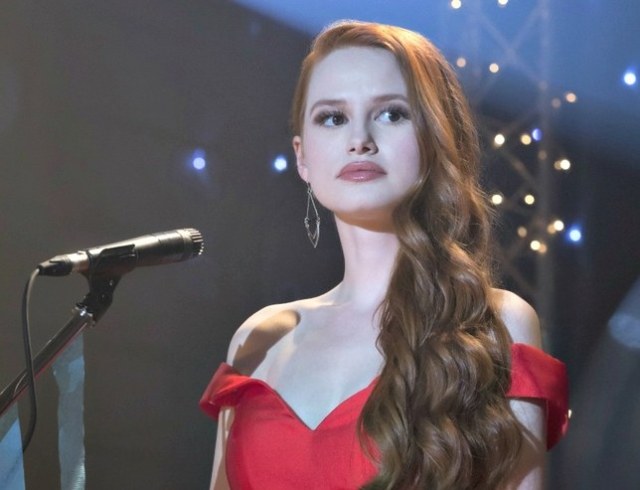 Riverdale's adding a new character, Toni Topaz, and she will indeed be a bisexual lady. There's also been hints that Cheryl Blossom will explore her own sexual fluidity this season. Whatever happens, you'll hear about it on Tumblr for sure.
The Shannara Chronicles (Spike) – October 11th, 8:00 PM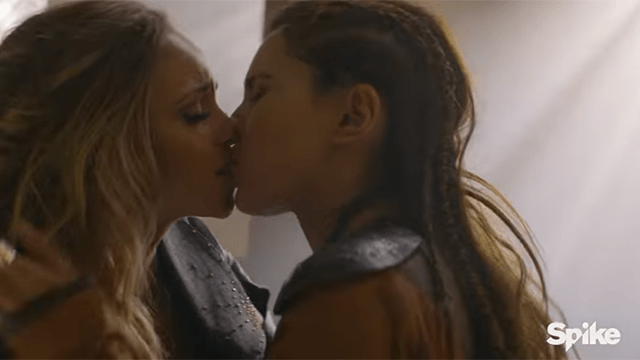 Eretria revealed that she's bisexual in Season 1 of The Shannara Chronicles but it didn't really go anywhere, but according to the most recent trailer, it's going somewhere (gay!) in season two! Here's a bit of TV trivia for you from Valerie Anne: Shannara's new queer gal is played by Vanessa Morgan who is also going to be the bisexual Toni Topaz on Riverdale and also played the bisexual Bird on Finding Carter.
---
Thursday
Gotham Season 4 (Fox) – September 21st, 8:00 PM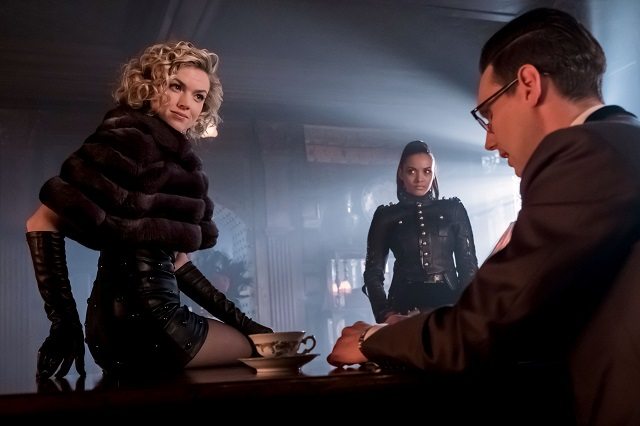 Gotham definitely killed Barbara last season. Electrocuted by her own girlfriend. Which, you know, happens when you're both troped-up bisexual psychopaths. But then at Heroes and Villains Fan Fest in Nashville, David Mazouz (who plays young Master Bruce) seemed to indicate that she's still alive? I don't know, man. This show is not good with its women. It lost me when it banished Rene Montoya and every episode since then has gotten worse and worse w/r/t good queer rep.
Grey's Anatomy Season 14 (ABC) – September 28th, 8:00 PM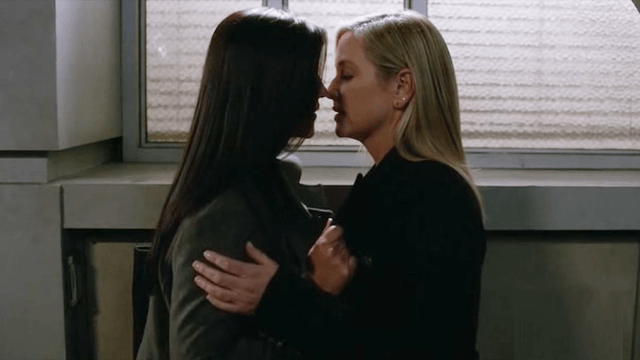 Our beloved Arizona Robbins had a pretty controversial relationship on Season 13 of Grey's Anatomy. For one thing, no one's ever going to compete with Callie Torres. But for another thing, she was paired up with Eliza Minnick, who is both loathed by viewers and the characters inside the show. Bailey fired Minnick in the season finale and it was honestly just so satisfying to everyone. Probably that means another broken heart for Arizona. Maybe Minnick will meet up with Erica Hahn in the Parking Lot of No Return and they can have a nice brunch.
Will & Grace Reboot (NBC) – September 28th, 9:00 PM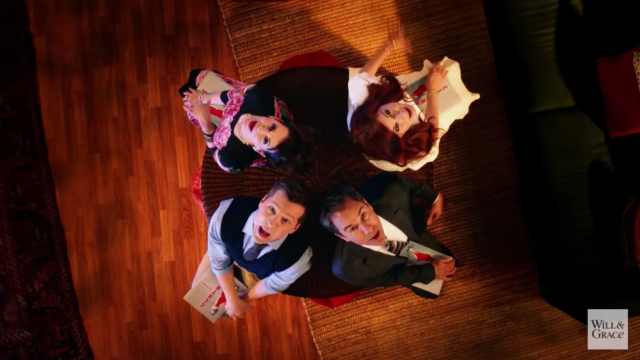 "When we started it was revolutionary to have two gay characters," Debra Messing said at TCA, according to Vox, "We were 'LGB,' but we stopped at B. My hope is we can now finish the alphabet." What this really speaks to is that Karen's bisexuality was so downplayed that the cast members have also forgotten about it. Well, I haven't, and I pray for its return!
How To Get Away With Murder Season 4 (ABC) – September 28th, 10:00 PM
Annalise Keating is one of the most important characters on television, played by one of the greatest living actors. I'll quote our TV writer Natalie from the QPOC roundtable we published a couple of weeks ago: "It's hard to divorce my love for Annalise Keating from the woman that plays her because so much of what makes me feel seen is that she's portrayed by someone who looks like Viola Davis. Annalise Keating is a dark-skinned black woman, who isn't a size zero and whose natural hair hides beneath impeccable wigs. Hollywood has a very narrow definition of what a beautiful black woman ought to look like —*cough* Halle Berry *cough* — and Viola Davis upends all of that." There's no word yet whether or not Famke Janssen's Eve will be back for any episodes in Season 4, but here's hoping. She's Annalise's lifelong love.
Arrow Season 6 (The CW) – October 12th, 9:00 PM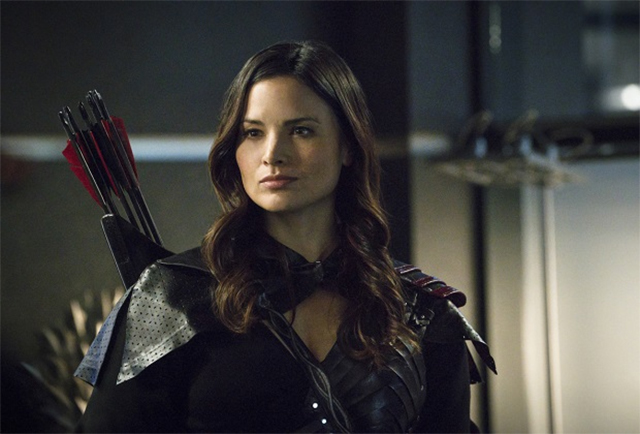 Oliver and William watched the island of Lian Yu explode with basically every Arrow character on it in the Season 5 finale. Those characters included our much beloved and criminally underused Nyssa al Ghul. I've gotta believe The CW of all networks isn't stupid enough to kill another lesbian, but I guess we'll find out soon! There was a time I believed Donald Trump couldn't get elected president!
---
Friday
One Mississippi Season 2 (Amazon Prime) – September 8th, Full Season Streaming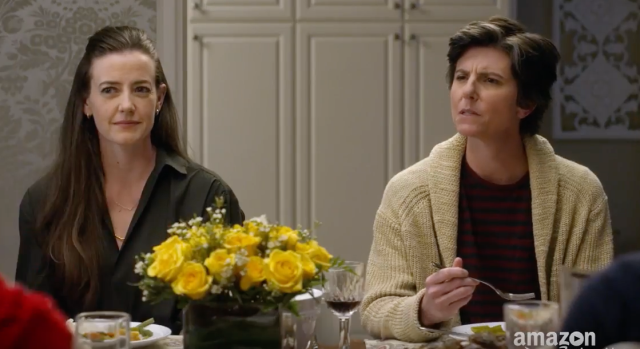 While One Mississippi's first season ended with Tig Notaro says the second season will take much less inspiration from her real life. She told Deadline: "There are people that I'm dating [on the show], and checking things out with, and checking out the spark that got started with the Kate character. That's definitely in season two." Gay love! It's in the air in Bay Saint Lucille! You should watch this show if you are not watching this show. It's so smart and so so funny and THERE'S A LESBIAN LEAD and no gays have been buried.
Transparent Season 4 (Amazon Prime) – September 22nd, Full Season Streaming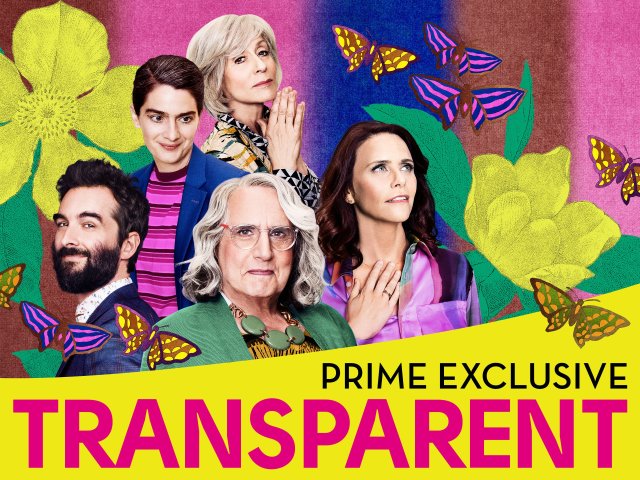 A show beloved by queers and Jewish people alike and often recognized for boldly tackling complicated material is going all-out this season by sending its characters to Israel, where they will confront checkpoints, have spiritual revelations and inspire hot takes. "Transparent" came in #1 on our list of Most Critically Acclaimed Queer-ish TV shows.
Once Upon a Time Season 7 (ABC) – October 6th, 8:00 PM
[Deep sigh.] Once Upon a Time is promising, once again, a gay thing. EP Edward Kitsis told EW: "This [revamped] iteration [of the show] is reflecting the world today. It will not be anything more than just one of other love stories that are happening. I don't think it's an arc, it'll be a character who is gay and that's who they are and they exist in the world. They don't have a sign that says 'special episode.'" That is a thing I will believe when I see.
Jane the Virgin Season 4 (The CW) – October 13th, 9:00 PM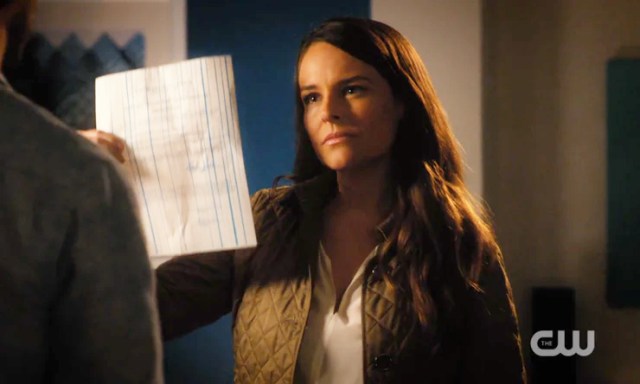 Luisa's been perpetually in and out on Jane the Virgin over the course of the show's run, but it seems likely that she'll play a much bigger role in Season 4 on account of she now owns literally everything in Miami. Or at least everything entitled to the Solano heir, which Rafael is not. He lied to her about having cancer, and so she taped back together their dad's shredded will and showed up at his door with it and who's the psychopath now, my dude? (It's still Rose. Rose is always the psychopath.) All signs point to a loyalty showdown this season, with Luisa choosing between her lover and her brother once and for all.
---
TBD
Life Sentence Season One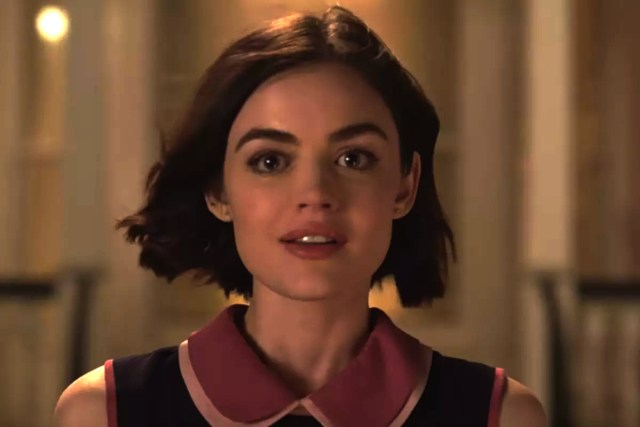 This mid-season replacement stars Aria from Pretty Little Liars as a girl who thought she was going to die but then found out she wasn't going to die after all! And then it turns out that her Mom is having a relationship with another lady because life is just damn full of surprises.