Television: a world of scripted stories, available through streaming services that enable you to completely check out of the modern world FOR WHATEVER REASON YOU MIGHT HAVE.
We have been in the business of alerting you to televised programming that contains queer women for quite some time, even when those shows are of middling quality or require you to suffer through endless hours of boring heterosexuals in order to reach the gay parts. Today we're looking at shows that fit into both of these categories:
Received the highest scores on Metacritic and Rotten Tomatoes compared to every other show with a queer female character
Are available for streaming on Netflix, Amazon or Hulu
Here's how the shows were ranked:
I looked up the Metacritic rating for every TV show with queer female characters that were available for streaming online, eventually narrowing the field to every show with a score over 65.
I got Rotten Tomatoes "Tomatometer" scores for those same shows, as the Tomatometer judges reviews on a slightly different scale and I thought including both would help for more accurate results, and narrowed the list further.
I took a survey of Autostraddle staff, having them rank each show they'd seen from 1-10 on three scales: A) Quality of queer female representation, B) Quantity of queer female representation, C) Overall show quality regardless of queer female representation. I then averaged those three scores to come up with one score per show per person. This was my way of finding a numerical value that assessed the show both on overall quality and on its queerness.
I then averaged every person's score per show, and multiplied that score by 100 to get a number compatible for averaging purposes (because I took math).
I then took the average of all three scores (or two, for shows without Tomatometers) to rank the shows below.
Also, a quick note: Metacritic didn't have a ranking for Steven Universe so it's not here.  Now it's time to read the list!
---
The Most Critically Acclaimed TV Shows With Lesbian, Bisexual or Queer Characters Available for Streaming On Netflix or Amazon, Ranked By The Scoring System I Just Explained That I Hope You Actually Read
Metacritic: 82 / Tomatometer: 82 / Autoscore: 40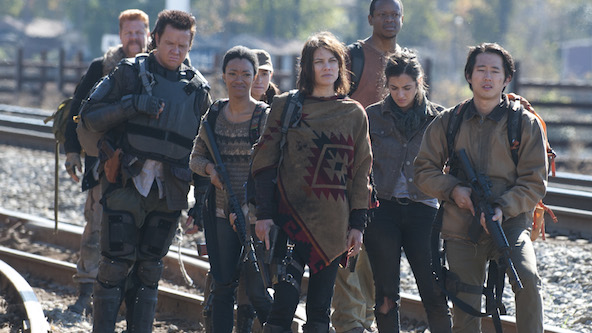 The Walking Dead is a story about zombies that I have never seen but boy do people love this show and talk about it a lot! Regardless, it has a queer character named Tara who first appears in Season Four. But there's a lot of Bury Your Gays going on, too.
---
30. Broadchurch (2013-) (Seasons 1-2 on Netflix)
Metacritic: 91 / Tomatometer: 92 / Autoscore: 30
The lesbian (and her eventual love interest) doesn't show up until Season Two of this British drama that centers on the murder of a young boy in a small seaside town and the two detectives on the case.
---
Metacritic: 72 / Tomatometer: 90 / Autoscore: 55

The lesbian stuff doesn't start until Season Five (Clea Duvall is involved, it's great), but this Emmy favorite is funny and feminist and delightful in a million other ways throughout the lead-up.
---
Metacritic: 76 / Tomatometer: 84 / Autoscore: 59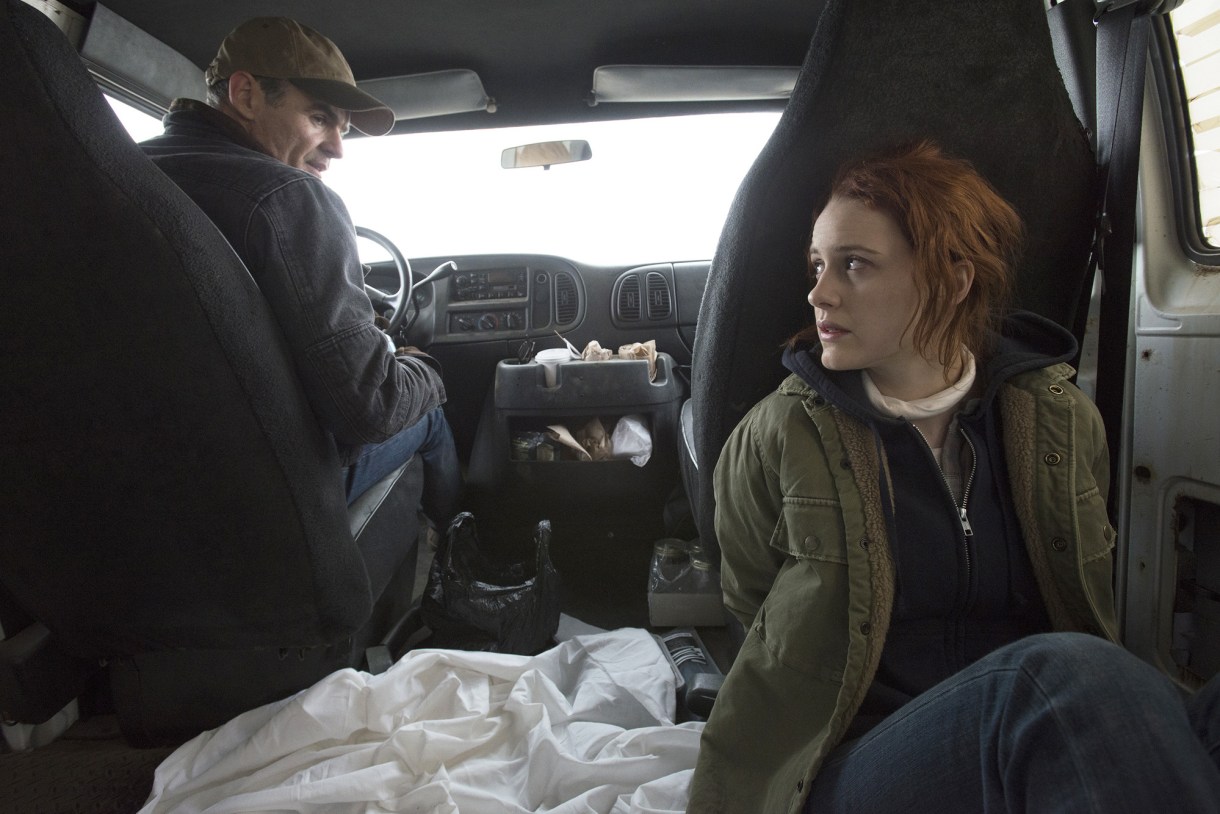 House of Cards is mostly about powerful men — well, one powerful man, and his powerful wife, and all the other corrupt and powerful men and women who surround them. But there's also a small side-storyline with queer female characters which doesn't end well, but. Also, Frank Underwood, the show's protagonist, is one of the few bisexual male characters on television.
---
27. Hannibal (2013-2015) (Seasons 1-3 on Amazon Prime)
Metacritic: 70 / Tomatometer: 89 / Autoscore: 60
Season Two of this psychological thriller introduces a recurring lesbian character, Margot Verger, who, after a detour into Unfortunate Tropesville, eventually gets a love interest and offspring. You'll have to endure some cannibalism to get there, though.
---
26. Call the Midwife (2012-) (Seasons 1-5 on Netflix)
Metacritic: 81 / Tomatometer: N/A / Autoscore: 66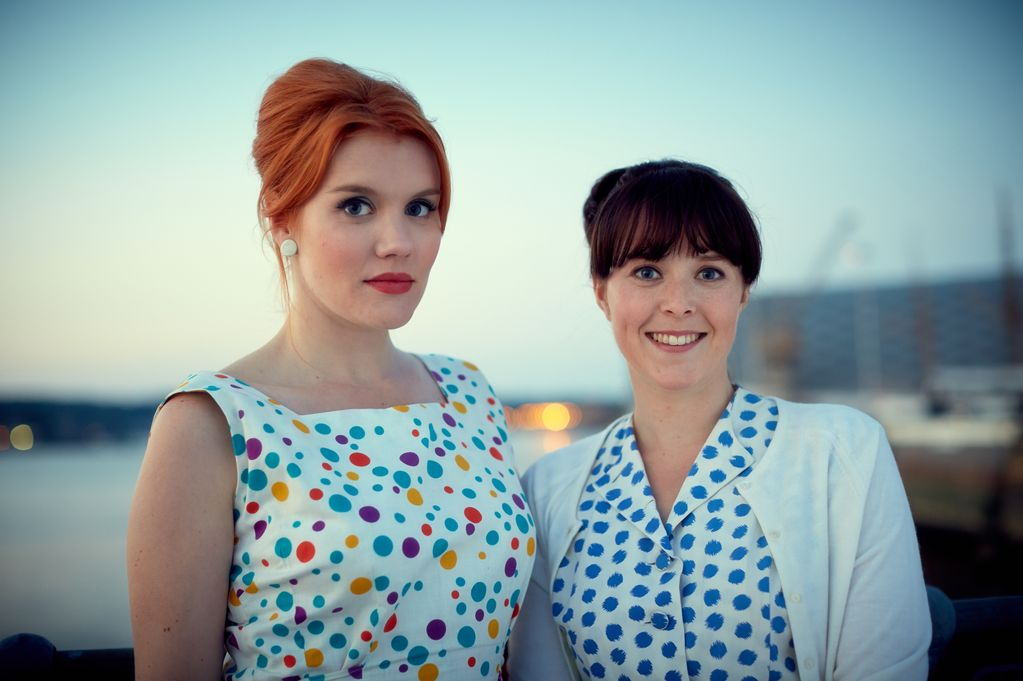 In Season Four, we learn that recurring character Nurse Patience "Patsy" Mount is in a relationship with another lady, Delia Busby.
---
Metacritic: 86 / Tomatometer: 83 / Autoscore: 52
You will have to endure a LOT of hetero sex to get to the homosexy parts, which range from bold and sexy to "ascribing to a particularly unfortunate trope" in later seasons. But it's certainly not every day that we get a little peak at what it was like to be a lesbian sex worker in the '50s, and Lizzy Kaplan stars and Allison Janey kills it, so.
---
24. Shameless (2011-) (Seasons 1-7 on Amazon, Seasons 1-6 on Netflix)
Metacritic: 66 / Tomatometer: 92 / Autoscore: 63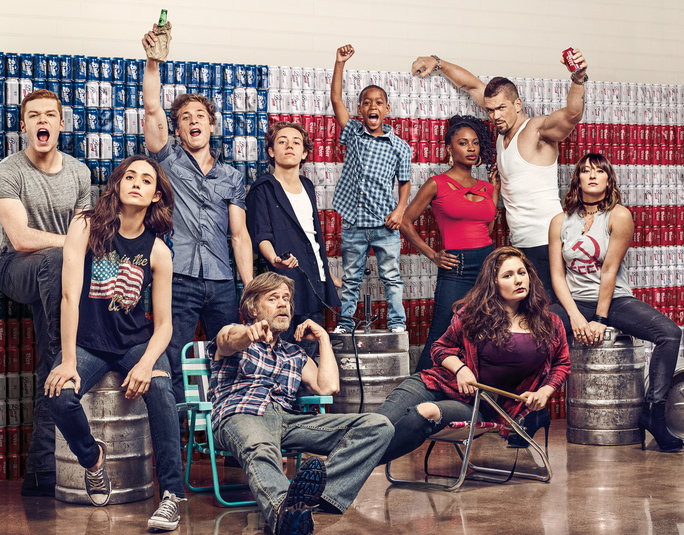 Shameless has gay male storylines from the jump, as well as a few recurring and guest lesbian characters. But by Season Seven we get a full-blown triad, y'all! Plus the show's just brilliant, with scrappy, multi-dimensional characters who are far from flawless yet generally manage to win your heart. Shameless looks at class politics with an unsentimental eye unlike anything else on television.
---
23. UnREAL (2015-) (Seasons 1-2 on Amazon)
Metacritic: 78 / Tomatometer: 92 / Autoscore: 61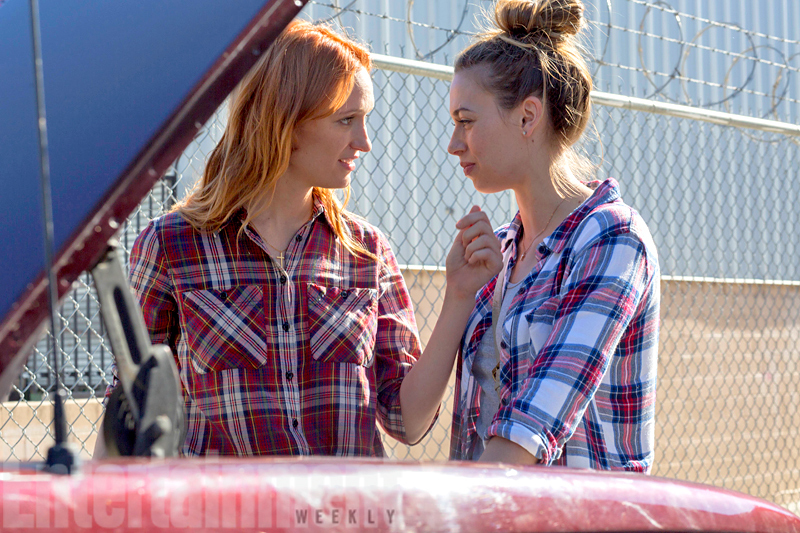 UnREAL is real good, although it's not real gay — but there is a lesbian character in Season One who had a spinoff webseries all about her super-gay life and it's very very sweet.
---
Metacritic: 80 / Tomatometer: N/A / Autoscore: 74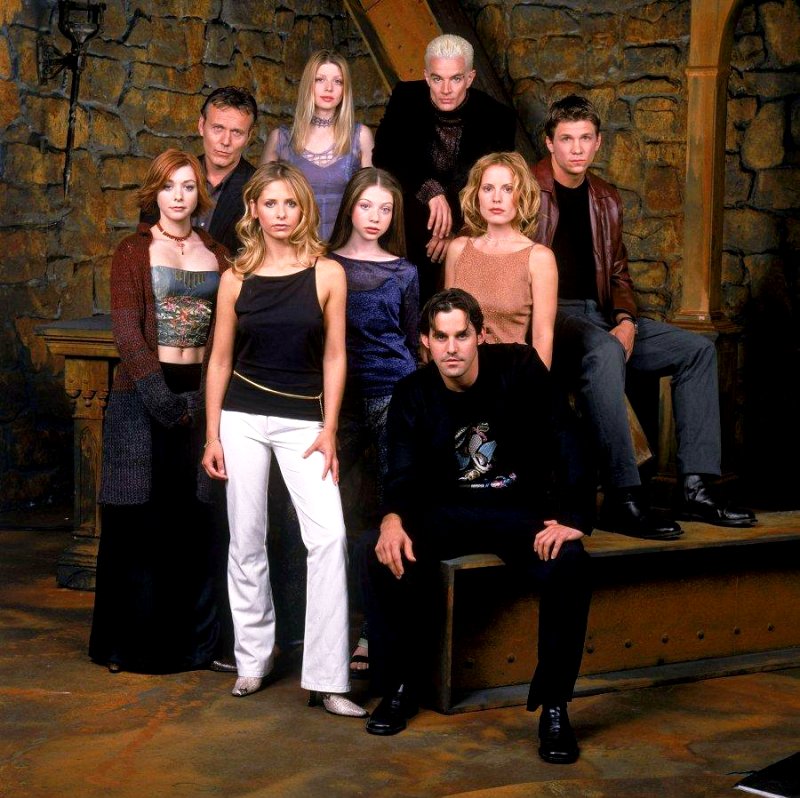 Buffy featured one of the first relationships between two women on television, ever, and the first queer female lead character, Willow. We all love Buffy and it changed all of our lives and oh my gosh do you listen to the podcast? It's very witchy, very feminist, and very '90s/early-00s.
---
Metacritic: 75 / Tomatometer: 97 / Autoscore: 60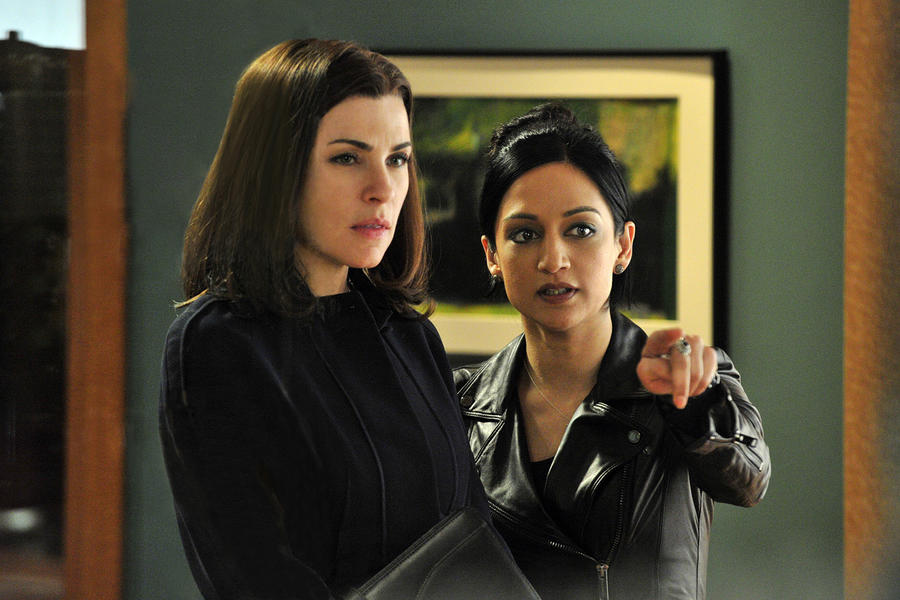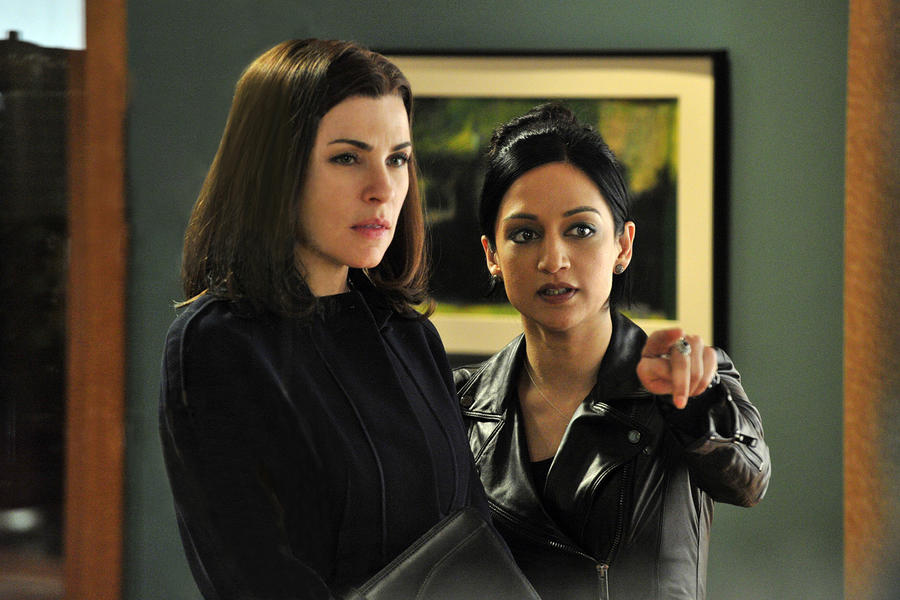 The Good Wife began as a story about the loyal wife of a state's attorney embroiled in a sex and corruption scandal she was forced to publicly endure. Then it becomes a story about the wife returning to her career as a lawyer, which brings us to her bisexual investigator Kalinda Sharma. Kalinda appears in 86% of the series episodes and sometimes even has involvements with ladies.
---
Metacritic: 68 / Tomatometer: 89 / Autoscore: 75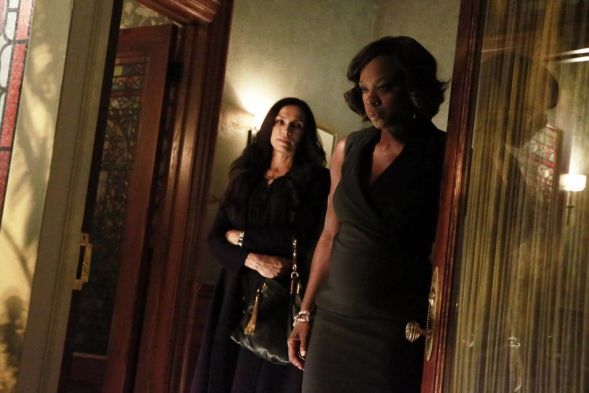 In Season Two we learned that Annalise Keating, the law professor and criminal defense attorney at the heart of How To Get Away With Murder, is bisexual. I'm a million plot twists behind on this show so I can't get much deeper than that but ANNALISE KEATING IS BISEXUAL AND HER EX IS EVE ROTHLO PLAYED BY FAMKE JANSSEN!
---
Metacritic: 66 / Tomatometer: 92 / Autoscore: 75

Smarter than your average crime procedural, Person of Interest commits to big arcs and big questions about surveillance and technology. In a rare move for any television show, the two white male leads aren't given any substantial romantic storylines, BUT, in the final seasons, we get a very hot love connection between two female characters who are very skilled shooters.
---
Metacritic: 81 / Tomatometer: 89/ Autoscore: 65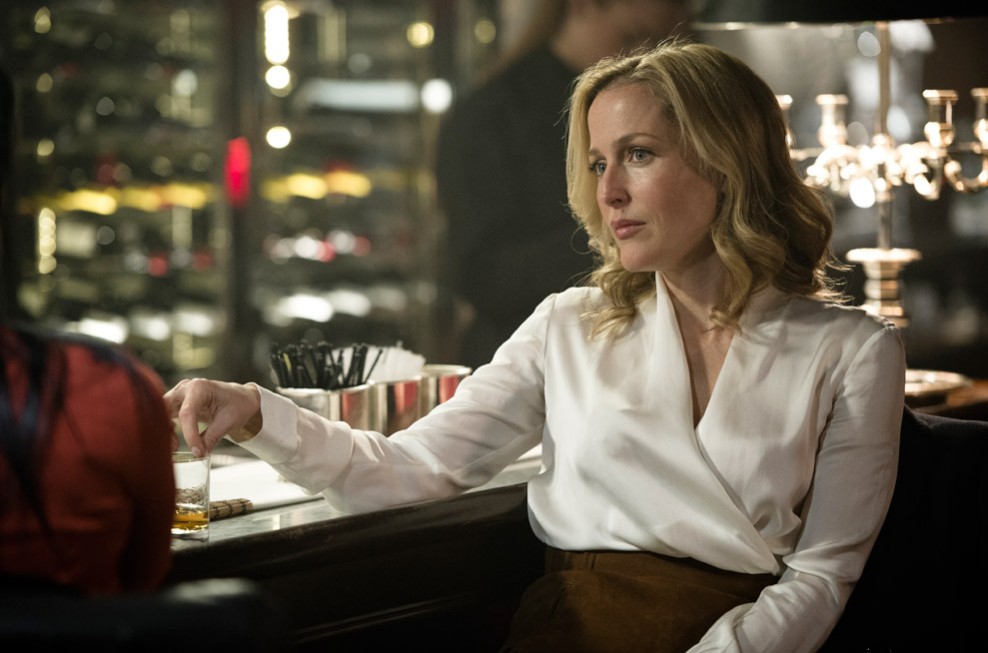 The Fall is a dark, quiet, suspenseful-and-creepy-as-hell crime series starring Gillian Anderson as a sexually fluid detective psychologically rattled by a bizarre serial killer case. She kicks ass and takes names, working alongside an adorable lesbian police constable who unfortunately she does not make out with.
---
Metacritic: 81 / Tomatometer: 93 / Autoscore: 63


Jessica Jones features Marvel's first lesbian character — Jeri Hogarth (Carrie-Anne Moss), a lawyer who works with the title character, private investigator Jessica Jones (Krysten Ritter), who is described by Rolling Stone as "a bad-girl noir detective with a taste for rough sex, booze and sarcasm." The show garnered rave reviews for its sex-positivity, queer inclusivity, and overall badassery.
---
15. The Bridge (2013 – 2014) (Seasons 1-2 on Amazon)
Metacritic: 77 / Tomatometer: 88 / Autoscore: 70

Two detectives on either side of the US/Mexico border are forced to work together to find a serial killer who dumped a body on the El Paso-Ciudad Juárez border. Out actress Emily Rios plays Adriana Mendez, a young lesbian reporter following the murder story for the El Paso Times.
---
Metacritic: 78 / Tomatometer: 98  Autoscore: 64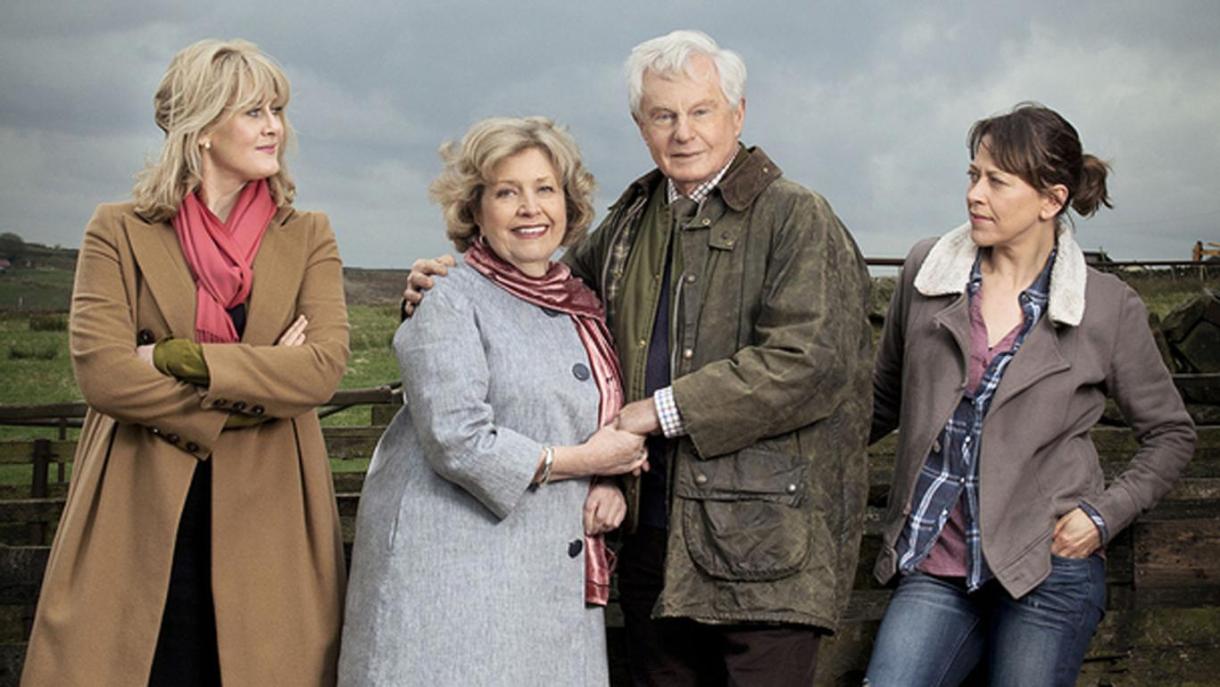 Last Tango in Halifax is about two widows in their seventies who get a second chance with each other (their first shot was in the 1950s). They're reunited by social media and get back together just as they're also dealing with their adult children going through various mid-life struggles, including one daughter falling in love with a woman.
---
Metacritic: 75 / Tomatometer: 98 / Autoscore: 67

Although Broad City, one of my favorite shows of all time, is pretty focused on male/female sexual relations, Ilana is also pretty definitely bisexual.
---
12. Younger (2015-) (Seasons 1-3 on Amazon)
Metacritic: 75 / Tomatometer: 99 / Autoscore: 67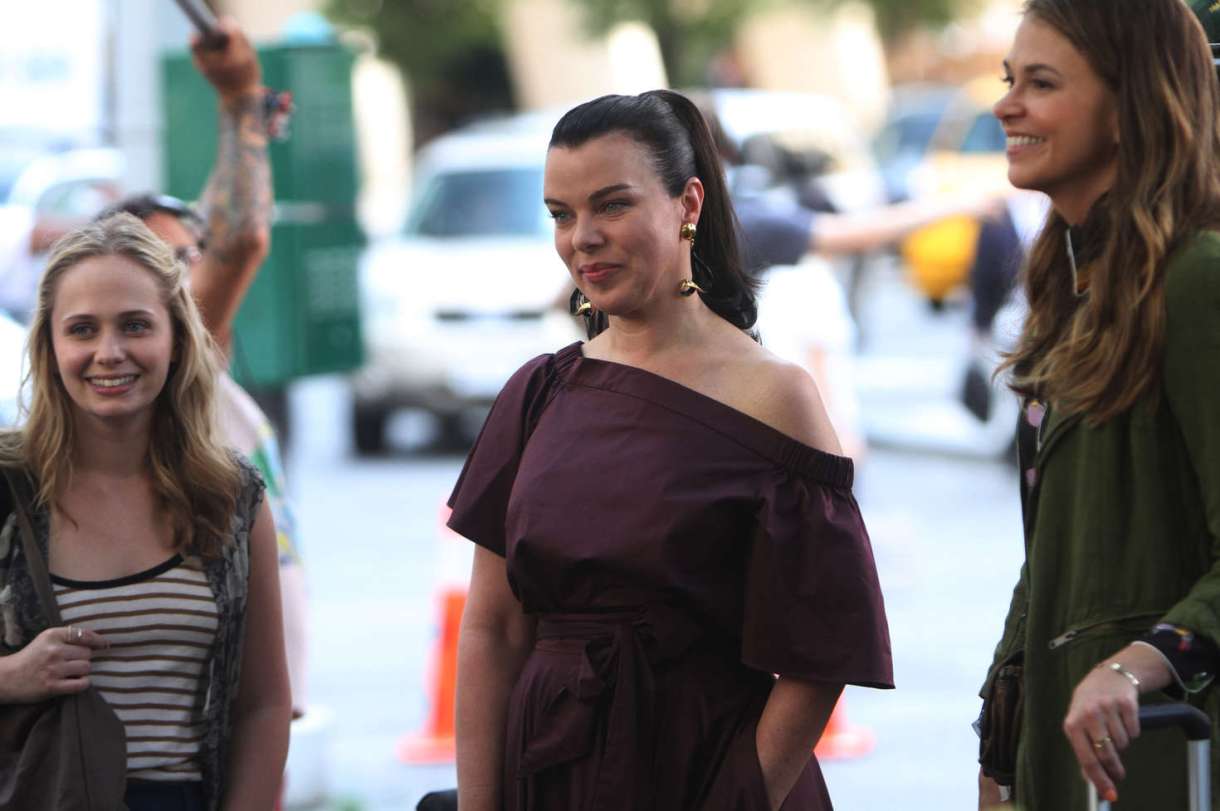 Debi Mazar plays Maggie, the lesbian best friend of Liza, the single Mom who decides to reboot her career and love life by posing as a 26-year-old. It's a fun show with fun characters and Maggie does get some romantic storylines.
---
11. Queen Sugar (2016-) (Season 1, Amazon)
Metacritic: 75 / Tomatometer: 92 / Autoscore: 75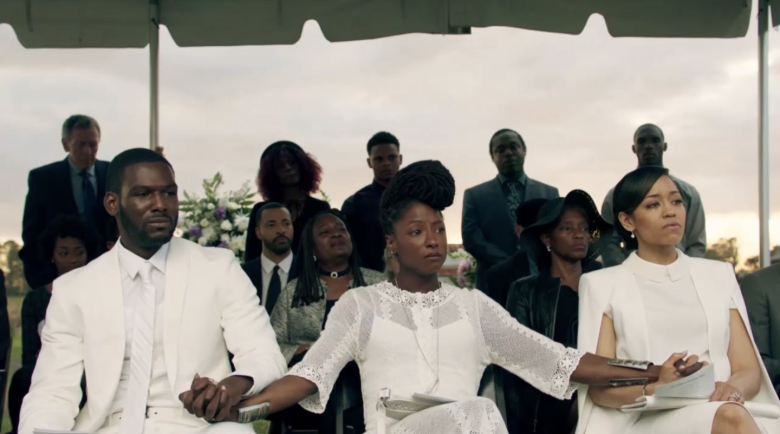 This co-creation from Ava DuVernay and Oprah Winfrey is the story of three siblings who are left in charge of an 800-acre sugarcane farm when their father passes away. Rutina Wesley plays one of the sisters, Nova Bordelon, a bisexual journalist, activist and marijuana dealer.
(Also we really need somebody to write about this show for Autostraddle; hit us up if you could be that somebody!)
---
Metacritic: 79 / Tomatometer: 96 / Autoscore: 71
The Wire is easily one of the best television programs of all time — and broke ground with its Black lesbian detective character, Kima Greggs, who unlike so many other queer characters, actually appears in every episode. Each season looks at a different element of Baltimore and its relationship to law enforcement: the illegal drug trade, the seaport system, the school system, print news media and city government. Plus it's got one of my favorite gay male characters of all time, Omar Little.
---
Metacritic: 73 / Tomatometer: 92 / Autoscore: 83
This science fiction thriller stars Tatiana Maslany as a bunch of clones, including queer Experimental Evolutionary Developmental Biology Ph.D. student Cosima. She has a relationship with Delphine Cormier and maybe also with you in your imagination?
---
Metacritic: 80 / Tomatometer: 100 / Autoscore: 72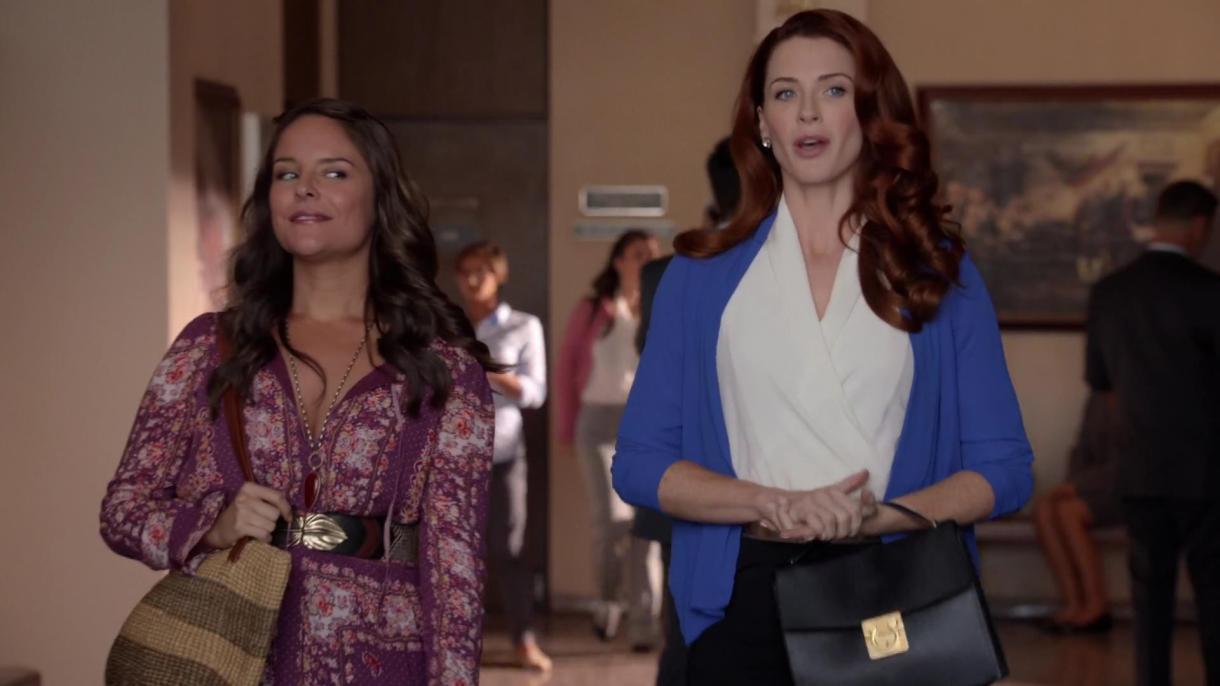 Jane the Virgin is an inventive one-hour dramedy with a cast dominated by women of color and a fresh, original style that'll keep you entertained and delighted while you wonder to yourself if Gina Rodriguez might come out as bisexual one day, thus changing our collective lives. It's hilarious and feminist as fuck. Luisa, the OB/GYN who accidentally impregnates Jane in the series pilot, is a lesbian, and her affair with a bisexual crime lordess is at the center of the show's always-unraveling mystery.
---
Metacritic: 75 / Tomatometer: 97 / Autoscore: 80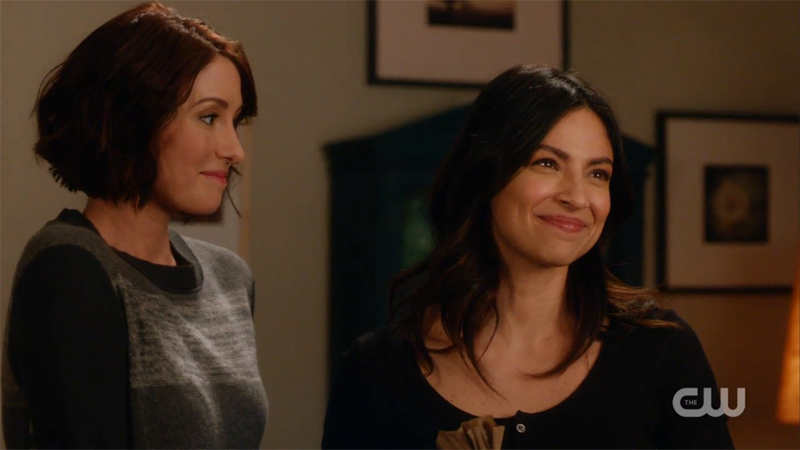 Supergirl's sister, Alex Danvers, comes out to herself and to her family as a lesbian in Season Two, after an awakening enabled by hot cop Maggie Sawyer.
---
Metacritic: 91 / Tomatometer: 100 / Autoscore: 62
Aziz Ansari's Netfilx show set a new standard for effortless diversity and also for its surprisingly refreshing take on a familiar tale (young struggling artists in a big city). Out lesbian writer/comic/actress Lena Waithe plays Ansari's lesbian pal, Denise.
---
Metacritic: 81 / Tomatometer: 97 / Autoscore: 82

One of the most underrated shows on television, Survivor's Remorse spotlights a family thrust out of a tough Boston neighborhood into a more glamorous lifestyle when their son makes it big in the NBA. Erica Ash plays M-Chuck, Cam's lesbian sister, who gets all the ladies and makes me laugh a lot.
---
5. One Mississippi (2016-) (Season 1 on Amazon Prime)
Metacritic: 77 / Tomatometer: 92 / Autoscore: 90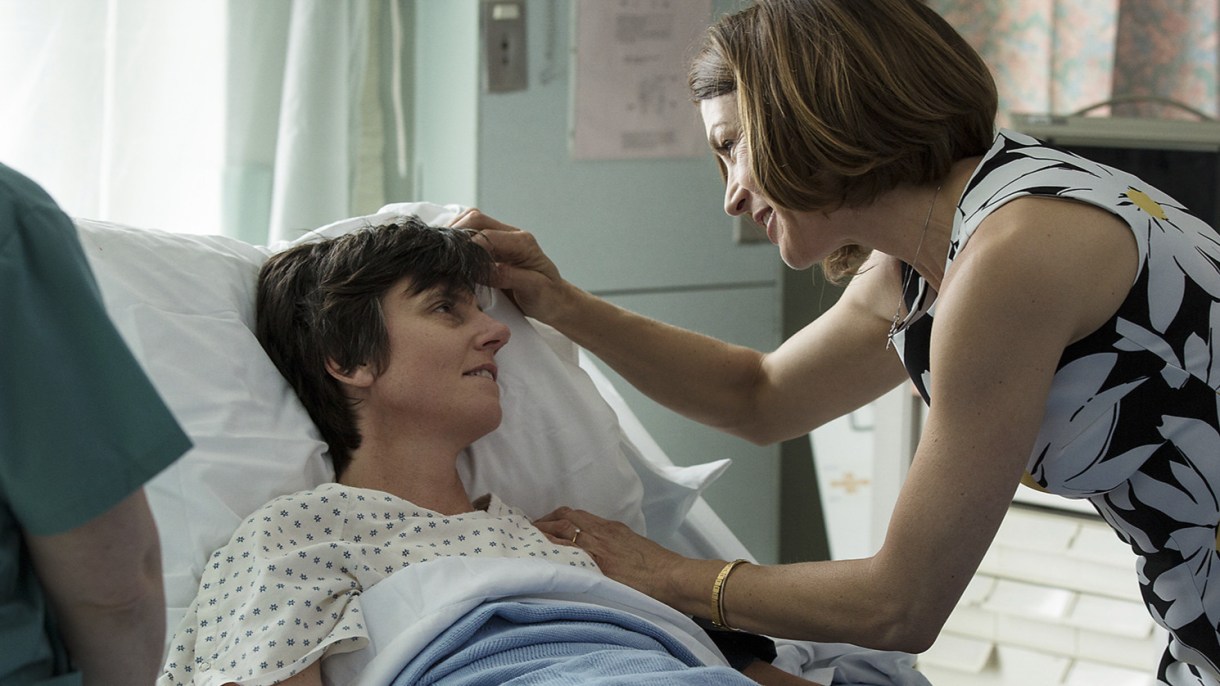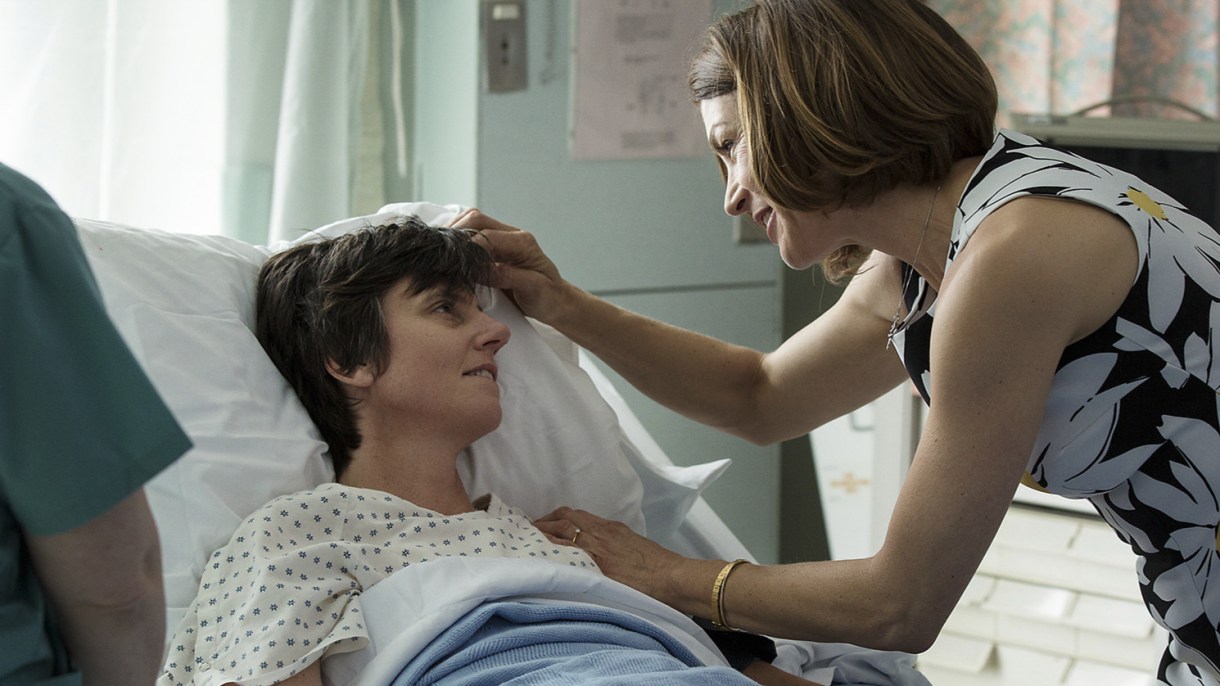 Tig Notaro's semi-autobiographical comedy series follows a Los Angeles radio host "Tig Bavaro" as she returns home to Mississippi after a double mastectomy and a C. difficile infection to be with her family when her mother is taken off life support. She moves in with her brother and stepfather and begins learning things about her mother and her home that she never knew. But with jokes!
---
Metacritic: 79 / Tomatometer: 100 / Autoscore: 84
Orange is The New Black has like a billion queer characters in it, enforces rampant misandry, boasts a nearly all-female cast, and has got racial diversity for days. It broke our hearts with a big-time fuck-up in Season Four, which I won't spoil for you if you're not already aware of it, but it was definitely enough to turn many fans off forever. Still, for four seasons, OITNB has showed up as an innovative and usually very well-written show. Laverne Cox's Sophia Burset is one of the first recurring transgender characters played by a transgender actress on television. We've got lots of queers playing queers (Samira Wiley, Lea DeLaria, Ruby Rose, Asia Kate Dillion, maybe Taylor Schilling), a not-so-hidden agenda to expose the draconian absurdity of the prison-industrial complex, and situations that'll make you laugh, sob, and fall in love. With a television show.
---
Metacritic: 79 / Tomatometer: 96 / Autoscore: 92

In addition to being charming as fuck and giving Autostraddle a mid-season shout-out, Norman Lear's One Day at a Time makes the case for an old-fashioned style of show taking up progressive causes. Three generations of a Cuban-American family endure the slings and errors of everyday life, including a daughter who comes out as a lesbian mid-Season One.
---
Metacritic: 85 / Tomatometer: N/A / Autoscore: 95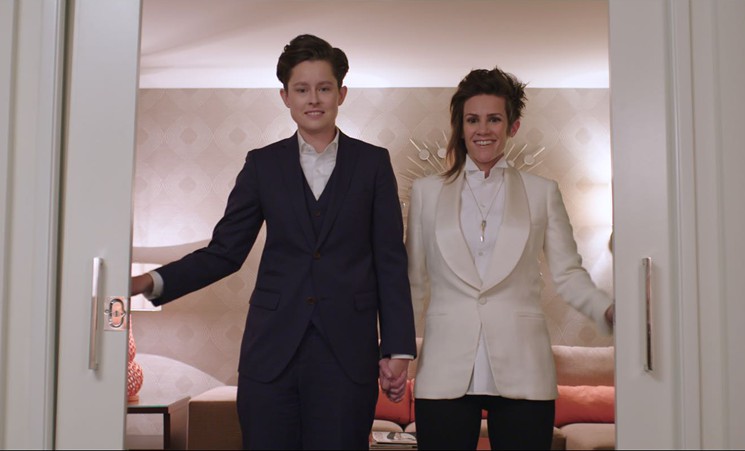 Rhea Butcher and Cameron Esposito's half-hour comedy is light and fun and delightful and sometimes deep and super gay and nobody dies. I loved every minute and you can too!
---
Metacritic: 92 / Tomatometer: 98 / Queerscore: 90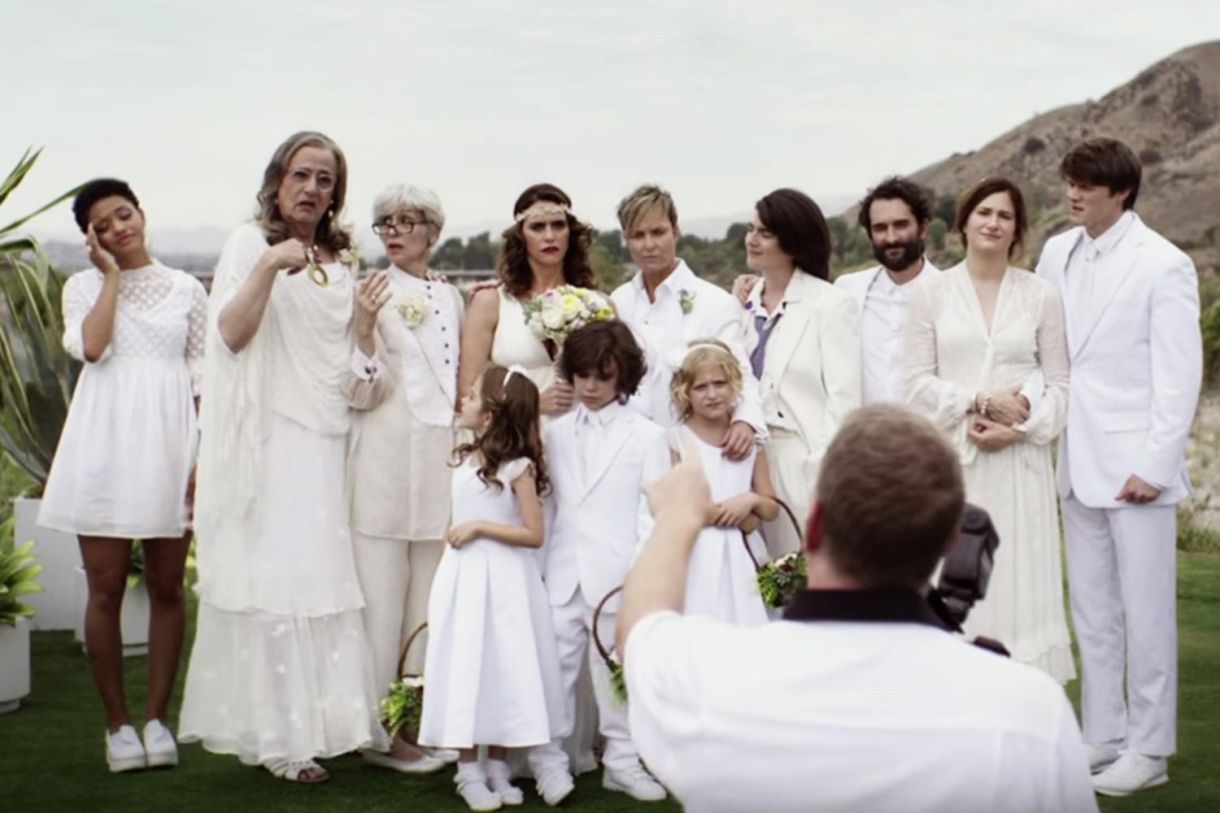 Coming in at the top is critical darling Transparent, centered on a Los Angeles based Jewish family who are basically all queer, except for the straight guy who can suck it so who cares. Transparent has trans women playing trans women, it has a bisexual Mom who gets kinky with Jiz Lee, it has a twenty-something daughter with a fluid sexuality and gender presentation, it has multiple lesbian trans women, it has Carrie Brownstein playing a bisexual named Syd and Cherry Jones playing, basically, Eileen Myles. It's brilliantly written, employs more trans and queer folks behind the camera than any show in the history of the universe, and put Amazon Prime on the map.
---
Of course, there are heaps of incredible shows available on streaming that did not make this list of critically acclaimed television programs — and two I left out because only one episode actually featured lesbian characters (Easy and Black Mirror). Wynnona Earp, recently rising star, just barely missed the cut.