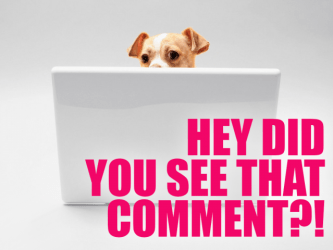 Hey there, chocolate caramels!
Will you be our valentine? We've got lots of dessert, 50 cats and the ol' razzle dazzle.
This week's hot topics include Hot Topic, the awkward politics of unfollowing and Riese's sensitive skin and hair.
Obama gave hopeful predictions about the future of marriage equality even as Alabama did its homophobic hardest to ignore a federal ruling that legalized gay marriage in the state.
Also, Kaitlyn interviewed her ex-girlfriend, Yvonne interviewed Patricia Velásquez and Mey talked about the greatness of Lumberjanes #10.
---
The You Gotta Be Kitten Me Award to Eleanor: 
On Saturday Morning Cartoons: Dating:
The Defs Dating Award to Amanda Ling:

The Patience, Young Grasshopper Award to Ruric:

On Glee Episode 606 Recap: What The World Needs Now Is Lesbian Love:
The Pleasing Your Palate Award to Amanda:
On Interview With My Ex-Girlfriend: Bridget:
The Playing At The Knitting Factory Award to raptor:

On Top 10 Things You Should Totally Buy Now That Hot Topic Is Our Affiliate:
The Accessorize Your Exorcising Award to PERSON:

---
See a clever, hilarious or thought provoking comment around this website-ship? Email it to me at: carrie [at] autostraddle [dot] com!