On 30 November 2013, I had a dream.

It was a serious desire to see this website that I hold so dear to my heart finally partner with an affiliate clothier that is more aligned to my personal style, that of a 31-year-old business goth with the fashion sensibilities of the 2nd guitarist from every high school Fall Out Boy tribute band.
I had high hopes. My passion for Hot Topic runs long and deep, and no one knows this better than our leader, Riese, who over the course of our lengthy friendship has been known to humour my various obsessions with Things From USA Culture. In 2008, we blew off an afternoon at South-by-Southwest in favour of heading to the suburban Hot Topic store miles from town, where we bought matching OMG WTF novelty tees while listening to Blink-182 songs that maybe probably weren't as great as the live music that we were missing out on back on 6th St. We'll never truly know.
In 2009, I successfully campaigned for Hot Topic to be included in the Autostraddle Hot 100 where it ranked at a respectable #94. The year after, I emailed Hot Topic head office about buying a franchise license for Sydney 'cause I wasn't totally convinced that pop-punk was dead. Sadly I never heard back. Their loss, I'm sure.
So imagine my pure delight when a short 435 days later, she delivered:

Which brings me to:
Top 10 things you should totally, definitely buy now that Hot Topic is an affiliate of Autostraddle.com
A brief PSA, before we move onto shiny things with faux leather trim: Affiliates are a super easy way to support indie queer media while exerting ZERO effort. When you buy goods from many popular retailers via this link, a tiny cut goes into the pockets of the raddest army of amazing queer writers on the internet or anywhere else.
---
When I heard that my #1 all time bad bitch Joan Jett was doing an exclusive fashion collaboration with my #1 favourite supplier of black clothing, Tripp NYC, I died. I'm still dead. I'm typing this sentence from heaven, where Joan wraps her arms around me and whispers into my ear about how that smokin' hot moto jacket feels real nice.
Left: Joan Jett x Tripp NYC Black Twill Badass Moto Jacket ($51.60)
Middle: Joan Jett Bad Reputation Muscle Shirt ($19.60)
Right: An Asymmetrical Tank To Go With That Haircut ($12.98)
---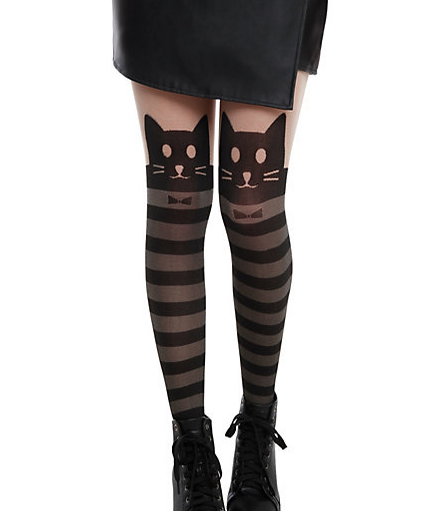 I can think of at least three people in my life who would rock these tights without a hint of irony, so I bet you know at least one. Adorably, they also come in Rabbit and Bear.
---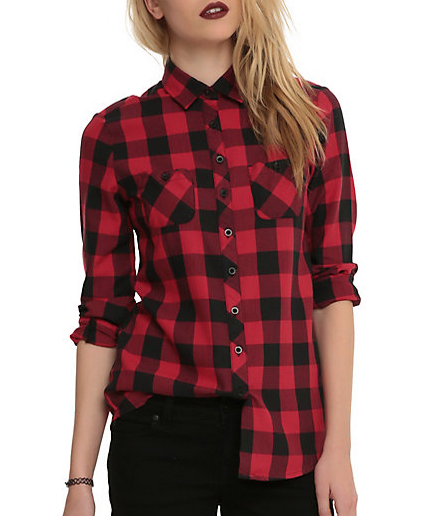 The placeholder text in my first draft said, "This is something Kristen Stewart would throw on to run to Wholefoods" and I haven't been able to think up a more compelling reason to buy it than this.
---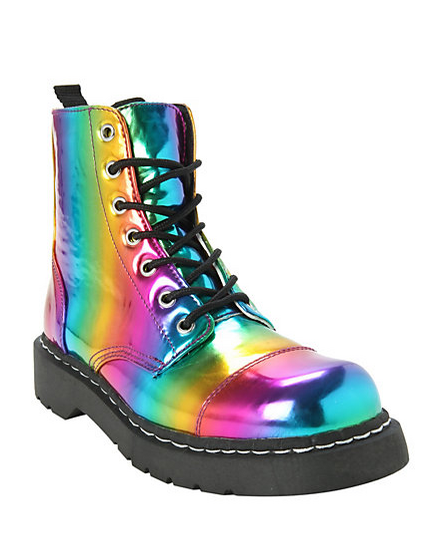 You just know that these boots will take this year's Pride outfit to a whole new level.
---
This rugged vest is probably the secret to gaining vest confidence and patch-sewing skills.
---
Everyone who still looks fondly upon the 8os will go wild for this sketch tank with Bender's signature red plaid on back. It'll be anarchy. *fist pump*
---
If sliders, or "small hamburgers" outside of the USA, are the way into your lover's heart then these boxers will probably be your consensual way into their pants.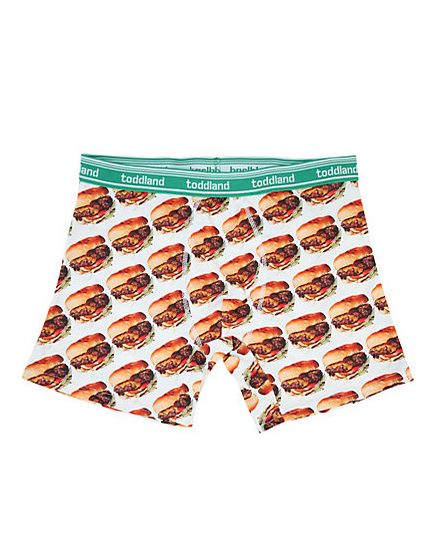 ---
1998 called to remind you that it was a big year for cool clothing and that if you've ever wondered if wallet chains could make a comeback then the answer is yes, definitely. It just takes one brave soldier. Be the chain that you wanna see.