I have thin skin — literally, and metaphorically. I'm not sure which of my many medical conditions have caused this situation. I'd initially blamed the steroid-based eczema cream I lathered generously on my shins and elbows throughout adolescence, but I recently bonded with a friend who, like me, has fibromyalgia, and we seemed to share many of the same skin problems. Who knows why I'm unable to scratch my dry legs without scarring for weeks while everybody else claws away with abandon? The world is full of mystery, and everything I do leaves a mark.
I've also been blessed with a bloodhound-esque sense of smell, and the ways in which I ensure everything around me smells like paradise has already been documented in Top Ten Products For Human Bloodhounds Who Need Everything To Smell Good. Today I will be discussing other items that I require to deal with my half-Jewish hair, my super-sensitive skin, and the fact that Margot Tennenbaum is my fashion icon.
---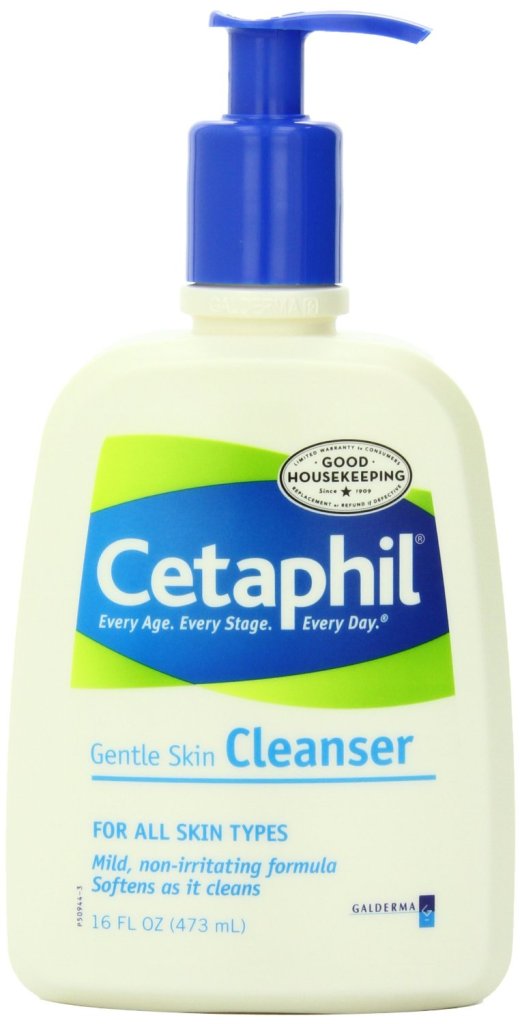 This shit truly does rule and is particularly useful for not disrupting your ph or whatever. When traveling, it doubles as face wash. If I wasn't obsessed with smelling amazing all the time I'd probably use it for my entire body, but I am obsessed with smelling amazing all the time, so I use scented shower gel on my less-sensitive body parts and Cetaphil on the parts that are sensitive and would like to stay that way, just like Jewel.
---
The best place to discover new products is a shower you share with 2-9 other women, as I learned in college and throughout my twenties. I don't know which of the eight Kappas I lived with my senior year brought this fine item into the shower on a day that my own face wash ran out, but bless you dear stranger, this is a quality facial cleanser.
---
I like the shape of my legs but the actual skin on my legs is a total disaster. Most of it I can't do anything about — the eczema scars, the ruddy knees, its nearly transparent hue. Vicious razor burn was also one of those things until an ex-boyfriend suggested I try using men's shaving products. It makes perfect sense: products for the face will always be less irritating because faces are pretty universally sensitive. It works!
---
My scalp psoriasis doesn't make any fucking sense. I've tried pretty much every shampoo and conditioner on the market — including every expensive natural chemical-free option at Whole Foods and various hippie stores — and I'm not any closer to the truth. Shampoos made specifically for scalp issues of any kind or for psoriasis, from T-Gel to Head & Shoulders, usually makes matters worse. The most I've been able to figure out is that it helps to switch what shampoo and conditioner I use every month or so, and that usually, Pantene Pro-V is what I can use for the longest period of time without having a flare-up. Why? I have no fucking idea. The body is A MYSTERY. When I can afford it, I use the PHYTO PHYTOJOBA Intense Hydration Brilliance Shampoo, which is also gentle on me.
---
I smash some of this into my hair right after leaving the shower and then I blow dry and then my hair is smooth and silky like a mermaid's. I'm half-Jewish which means my hair is frizzy, curly and poofy in spots, and then straight in other spots. It's very confusing for my identity but Biosilk helps.
---
Makeup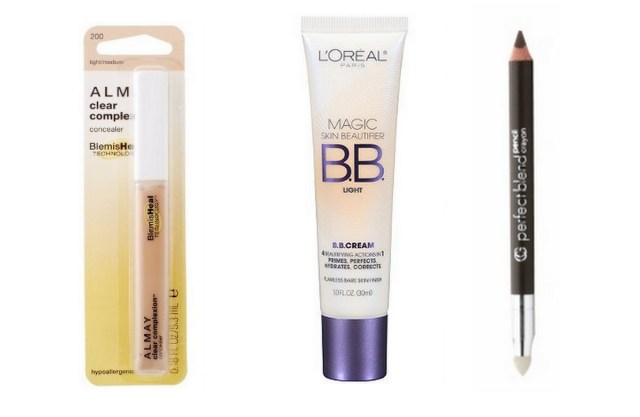 L'Oreal Paris Magic Skin Beautifier BB Cream: This is actual magic. I don't know who invented this thing but it truly instantly makes your skin tone so much more even.
CoverGirl Perfect Blend Pencil Black Brown: Desert Island item.
Almay Clear Complexion Blemish Heal Technology: Acne medication usually makes matters worse but this concealer actually doesn't… I mean… it sometimes even WORKS. It's crazy.
---
It's SO HARD to find face moisturizers that you can travel with — there's always pumps or they're too big to fit into a travel case. This is a really great makeup base that I use as a face moisturizer when I can't use my own 'cause I'm on the road like a wild cowboy.
---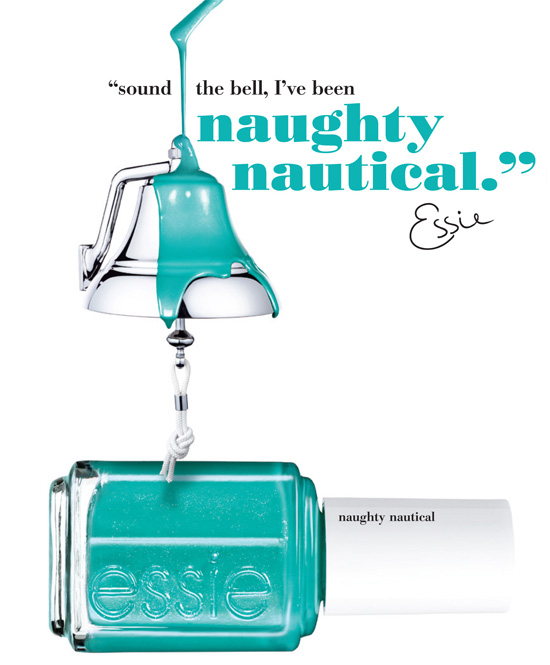 I was formerly committed to black nail polish (Essie Licorice) for life, but then I changed my mind and grew and changed as a person, switching to a palette of blues and purples and greens. This one is my favorite.
---
I've JUST discovered this and boy is it lovely! I'll tell you why: 'cause it cannot leak and explode all over your bag. So it's an excellent way to keep your hands moisturized (if they get super-dry in cold weather, especially) without turning your bag into a flash flood!