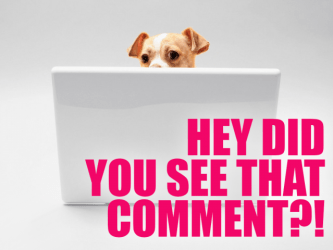 Hey there space invaders! I hope your 2015 has been super amazing so far! I'm filling in for Carrie who is in the CANARY FREAKING ISLANDS, that lucky duck. Things have been really busy over here at Autostraddle dot com, Carolyn started the Masters of Sex Cure column with staff contributors AND gave us the skinny on her beauty regimen, Kristen Stewart was caught gal-palling around at the beach and boy does Raquel have a photoshop of that event for you, we all sat transfixed as Rachel taught us how to get shit done and Dujuan Trent remade the 7/11 video (now with more OMG I'M GAY zines).
In less vapid news, we are all still thinking about Leelah Alcorn, Nicole wrote a breathtakingly amazing piece on trans dating and Riese gave advice to someone in love with an engaged woman.
---
On Be A Person Who Gets Shit Done: A Gentle Guide:
The Congrats On Your Life Award to Mik:

On Rebel Girls: Waiter, There's Some Theory in My Gender:
The Bright Ideas Award to Jane:

On The A+ Bee Issue Eleven: Bee to the Future:
The National Book Idea Award to Juliet (and Mik):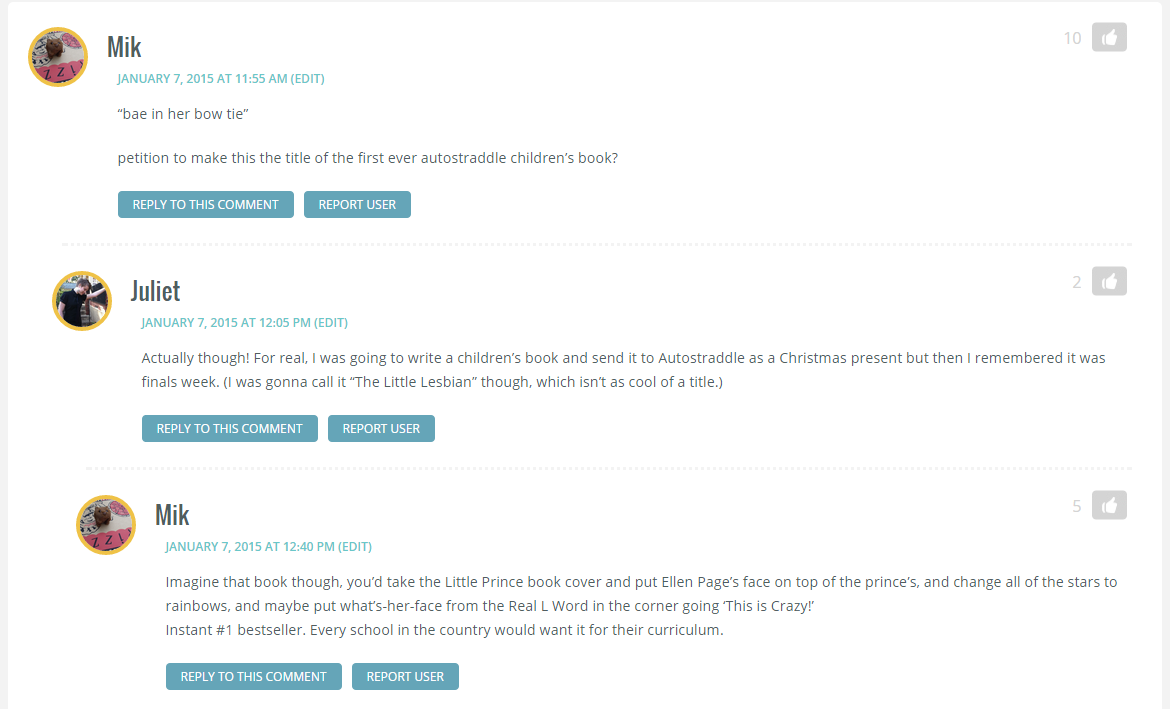 On Fan Fiction Friday: My 10 All-Time Favorite Femslash Stories:
The MVP Award to likeaduck:

On EXCUSE ME: Kristen Stewart Has Maybe-Romantic Times On The Beach With Her Maybe-Girlfriend:
The Palling Gal Award to Maggie:

On Here is Your 2015 Queer Lady TV Epic Infographic!:
The Longevity Award to Heather:

---
See a clever, hilarious or thought provoking comment around this website-ship? Email it to me at: carrie [at] autostraddle [dot] com!