I've had a new experience, one that I had been fortunate enough to avoid since outing myself as transsexual and beginning my transition 15 months ago. For the first time, I felt as if there was something wrong with me. I felt ashamed of who I was; I was embarrassed of my identity as a transsexual and needed to hide it.
The fact that I made it 15 months without feeling this has been made possible by the multitude of accepting, loving, and amazing friends and family members in my life. I recognize this as extraordinary, given the accounts I've heard from my trans friends. There are many who experience shame on a daily basis, and it's one of the reasons 41% of trans individuals have attempted suicide, with even more who consider it an option.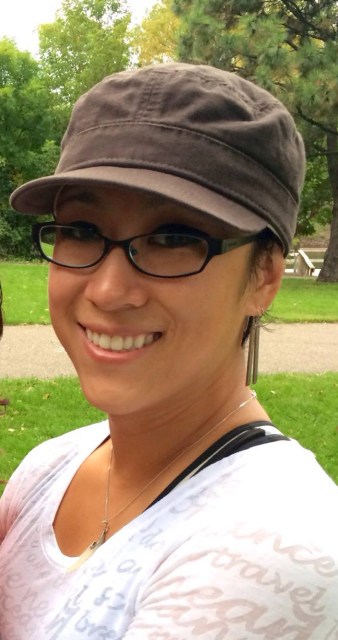 So, what happened… Dating happened.
Dating is a nightmare, and is second only to public restrooms on the list of things that scare me.
I'm not the most proactive OKCupid user, so when a message arrived in my inbox from a well-adjusted woman I found attractive, I was delighted. Several messages and texts later, a date was scheduled over coffee (hot chocolate in my case). We met, we talked, we laughed, and overall the date was a success — save for one comment in the middle that left me confused, upset, and uncertain.
After exhausting the subjects of work and hobbies, she asked me about my general experience with OKCupid. I expressed mixed feelings, as I've received numerous messages that I consider creepy, offensive, and rude. Seemingly happy to express a shared experience, she told me 'I was creeped out by a transvestite that messaged me, he sent me five messages even though I didn't reply.' This is where she lost me. The instant this left her mouth I was searching for meaning in her words, and wondering if she understood what she had just said.
My mind got to the "f" in "fuck this," after which I would begin flipping tables. It stopped at the "f" though, because at face value, I couldn't refute the creepiness in her statement, for two reasons.
I would also be a bit put off by anyone who messaged me five times without a reply.
I identify as a lesbian, have it clearly indicated that I'm only interested in women (her profile has the same), and am less than pleased when men decide that they would like to message me.
So yes, in this situation, being messaged five times by a male-identified individual is creepy.
However, these things don't excuse the statement she made or make it any less offensive or questionable. The way the word "transvestite" left her mouth made it clear that this was a strong negative to her, as if they were unpleasant and not to be trusted. Her tone, phrasing, and the fact that she used the word "transvestite" instead of "cross-dresser" left me with the distinct impression that she was uneducated about trans issues, and that the person who had messaged her was likely a trans woman, not a cross-dresser. As we had not yet discussed my identity, this was distressing.
Everyone has an opinion on when a trans individual should out themselves to a potential partner, anywhere from "never" to "the first sentence out of your mouth." My personal approach to this is being open and proactive about it, so it used to be front and center on my OKCupid profile. This approach, however, resulted in enough creepy, rude, ignorant, and hurtful messages that I removed it. I now vet a person via a first date, and if I think a second date will result, we have a conversation about it. While I don't believe that being transsexual is a necessary disclosure for friendship, I do believe it's necessary for a potential romantic partner.
I choose not to live my life hiding away my identity as a transsexual. I'm not ashamed of who I am. This is not something that I need to hide; this does not make me less than. I'm vocal about being transsexual and will not deny it. However, I'm also not blind to the acts of violence and discrimination that happen to trans individuals entirely too frequently. I'm able to minimize these occurrences in my life by being indistinguishable from any other woman you see in your daily life; in other words, I have "passing privilege," meaning that I am not recognizable as a particular group; in this case, transsexual.
Even though I have the option of disappearing into the crowd and going "stealth," I want to be an advocate. I write publicly about my experiences and thoughts, correct people when I hear ignorant comments, speak freely about my identity on social media, and openly converse on the subject in public places. There's an upsetting amount of misinformation floating around, and I want to fix it.
I am privileged, but please don't misunderstand; I've still experienced discrimination because of my identity. I'm constantly scared because of the choices I make and the situations I place myself in. I willingly out myself in unknown situations and it isn't always fun and supportive. A pretty face doesn't negate the hate others can have towards a group of people; it just means they didn't want to punch you in the face prior to outing yourself. I have the privilege of being able to choose my battles: I can decide when I out myself, or if I out myself; if I fear for my safety, I can choose to remain in the closet. This has allowed me to be prepared for every difficult situation I've placed myself in; I have my defenses up when I walk into the fray.
This time was different; I wasn't expecting it. This was the first time it had really shaken me. Experiencing discrimination can easily make me angry, sad, or frustrated, but rarely will it make me doubt my value as a person. I was starting to doubt.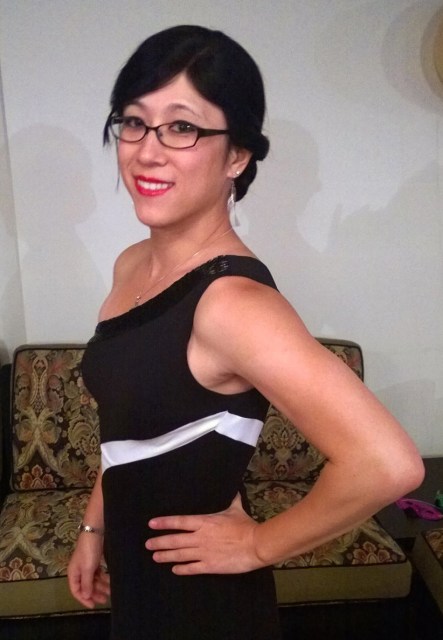 It was clear that she was unaware of my transsexual identity, or that it was even a possibility I might be a trans woman. The privilege of passing often places you in the awkward situation of being insulted to your face. I couldn't help but think the negative stereotypes I imagined she had in her head about the trans community would be shattered when we discussed my identity.
At that moment, I was faced with a decision: do I use this as a springboard to out myself as transsexual and clear up her statement, or do I continue the date as if nothing was wrong? One thing I did know is that I wanted to have this conversation with her. I needed to know if she understood what the words she said meant. Did she know the difference between a transvestite and a transsexual? Did she mean transsexual? What were her thoughts on the subject? How would this change the positivity that she'd been flooding me with so far?
I don't expect everyone to be knowledgeable on the subject, or to have the most accurate information. Given the amount of disagreement and misinformation out there, unless you're actively engaged in the topic (and sometimes even if you are), you may be working with false, out of date, or made up information. I can't fault someone for being ignorant on a subject, unless they've been given an opportunity to be correct. If they've been presented with accurate information and persist in hurtful speech, then they're a jerk (don't be a jerk).
My decision was not to burn the house down; this didn't seem like the best time to clarify her statement, and I was sure I would have the opportunity to talk about it later. The remainder of the date was pleasant, but I was semi-checked out, analyzing her statement and trying to find the intent behind her words. My identity didn't come up as we left the coffee shop and walked towards the parking lot, where we hugged and parted ways. She expressed interested in continued conversation and a second date.
Up until this point, I was confused and a little bit offended, but not embarrassed or ashamed (I think). I wasn't sure when I was going to have the conversation with her about my identity, but it was going to happen, and we were going to have a chat about her earlier comment.
Later that afternoon, a few friendly texts were exchanged; she asked my plans for the evening. An innocent enough question, but one that left me unsure how to respond. I was planning on going to the second meeting of the trans youth support group that I had helped start. Do I tell her that I'm getting together with friends and avoid the subject? Do I skirt the truth to keep the possibility of a second date, so that I can have the conversation I want to have? Or do I out myself by telling her where I'm going? It was while contemplating this decision that I felt the beginnings of embarrassment and shame. Why did I so badly want to hide my identity? Why did I want to lock it away and never have to speak about it again, to disappear into the crowd? This was my first experience with wanting to withhold this information out of embarrassment. What had happened that I was now ashamed of who I was?
Upset with myself for beginning to feel this way, and trying to shake it off, I told her exactly where I was going. Her response? "That's cool… See, you do volunteering work and you didn't even know it."
This absolutely shocked me. I had thought my association with this support group was the same as outing myself. Was I so far from the idea of trans in her head that there was no way I could be "one of them?" Or did she refuse to make the association because there was something so wrong with trans women that she could never be attracted to one?
The earlier embarrassment I had just walked away from decided that we should be reacquainted. What was so wrong with being transsexual that she didn't want to associate me with it? What was wrong with me? I wanted to correct her, to tell her that I was transsexual, but her words had left me so unsure of myself that I couldn't respond. I was angry, scared, and frustrated. I hated what I was feeling; it was so against everything I believe. I love who I am, I am confident in who I am, I believe in who I am. Emotions are hard, and I couldn't walk away from those negative feelings.
*bing* "What drove you to get started with the group?"
With a flood of emotion I answered her follow-up question by outing myself as transsexual.
I have not heard back from her, and don't expect to. She's now added "trangender" to the list of things she's not interested in. If you're going to discriminate against a general population, please be educated enough to use the correct terms (and spell them correctly). Also, be specific enough that you don't hit innocent bystanders… There are many identities under the transgender umbrella, some of which you're probably ok with.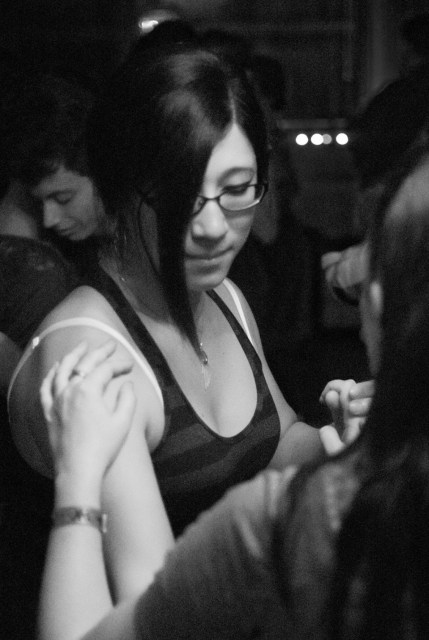 When it comes to dating and transsexuals, I understand that it can be complicated and difficult. Pre-op or non-op trans women just don't have the parts that some women want to interact with. I believe this to be a valid reason not to be romantically involved with someone, along with a few other reasons that are a physical impossibility for trans women (i.e. pregnancy). However, in this particular case, I hadn't offered my status, and she hadn't asked.
Days later, I'm still swimming in my emotions, trying to get back to solid ground. I want to bury my head in the sand and not deal with this again. Dating can go away. I'm upset at myself, I'm upset with her. I'm just upset.
The thing I can't get over, and that I most clearly understand, is that while this experience hurts, it's among the least painful that the trans* population faces. If I get hung up and scared over this, where does that leave me for the greater hurt I will inevitably face? This brief experience is a tiny drop in the sea of pain we live with. I wasn't harmed, I didn't lose a friend or a loved one; I lost nothing other than a potential second date, and the chance to talk about a subject I'm passionate about. I'm upset that I was so affected by such a minor experience, and that I still haven't gotten over it. I'm upset I lost the opportunity to educate and potentially reduce transphobia. I'm upset I wasn't an advocate because I was scared.
Somehow, even though I lost nothing, a comment not aimed at me hurt me deeply. The power contained in the words we use is vast, and we often hurt others without knowing. I wish I had addressed her comment when it happened, that I hadn't let it linger and become something more than it needed to be. I let that opportunity go, probably out of fear. I want to be better at actively correcting ignorance in others, to accept being corrected for what I am ignorant on, and to invest in meaningful conversations with those who are willing to listen.
I'm proud of who I am and what I've accomplished. Being transsexual does not diminish my value as a person. Fuck you, and the things you say, for making me feel like it does.