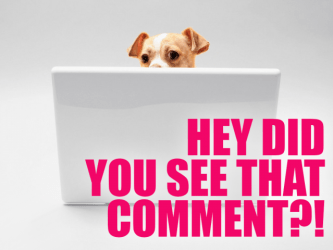 Hello, desert cacti!
This week Hillary announced she's running for President, Indiana scrambled to rebrand itself and the QTPOC Speakeasy spoke out on Walter Scott and Eric Harris.
We talked about the meaning of queer adulthood, self-insemination, how the Fight for $15 movement is relevant to LGBT people and how to combat tech's "woman problem."
Heather broke our heart into a million pieces then put it back together again and A+ members got a glimpse of Riese's diary.
Also, "Orphan Black" fan fiction, finding the way to your crush's heart by wooing their pet and what we're going to talk about when we talk about Hillary.
Finally, the warm spring weather must have 'straddlers across the land all hot and bothered because nearly every dern comment award is about sex stuff this time around! Let's get personal on this personal best…
---
On 50 Fascinating Things You Really Wanted Us To Know About How You Have Sex:
The Freudian Clit Award to Leah:

On Queer Women Masturbate More Than Straight Women, Our Sex Survey Says:
The Happy Belated Pi(e) Day Award to The 619:
On VIDEO: Orange Is the New Black's Season 3 Trailer Is Everything You Need And More:
The Boi Crush Award to Foxfire: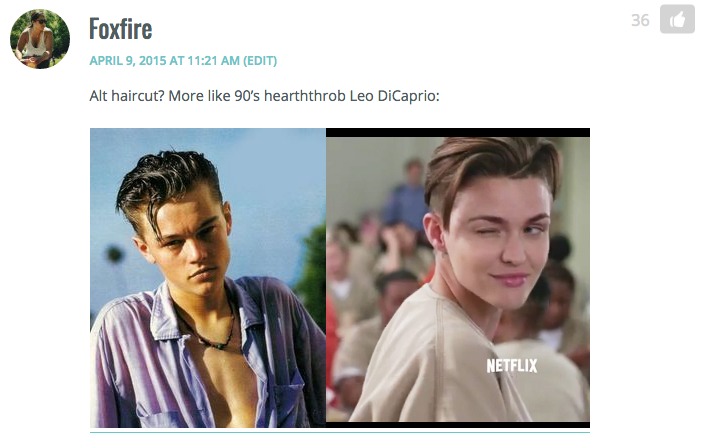 The *Ahem* Award to Katie S:
On NSFW Sunday Wants Your Face Between Her Legs:
The You + Me = Us Award to Kate: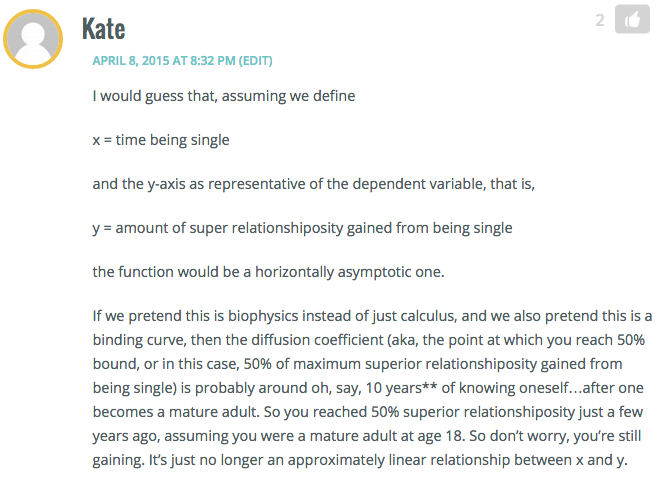 On 6 Ways To Get Your Crush's Pet Obsessed With You:
The Solemates Award to Rie:

On The 100 Gayest Places You've Had Sex:
The At The Intersection of Gay Road and Queer Street Award to Emily:

---
See a clever, hilarious or thought provoking comment around this website-ship? Email it to me at: carrie [at] autostraddle [dot] com!