Welcome to Autostraddle's ongoing series, Makin' Babies, where real queer parents tell you all about how they created their precious little weirdos! While every new life is created in essentially the same way — egg meets sperm, makes baby — every queer conception story is truly unique. We'll be sharing a wide variety of experiences here, so get ready to laugh, flinch, cry, high five, and be amazed. Let's meet some brand new people!
My daughter Evelyn is the product of the ol' "turkey baster" conception method, just without the turkey baster. As a single lesbian mom by choice, I used a known donor to conceive. This means that apart from my donor's genetic contribution in a sterile cup, I was on my own in the whole getting pregnant process. My donor did his thing in the bathroom of my home, after which I was left to my own devices with the company of no one but my dog. Who was absolutely no help in my endeavor to get pregnant, by the way.
Equipment required:
Preseed (sperm friendly lubricant) or egg whites
Medicinal dropper (aka – your turkey baster)
Sterile cups
Pillows for bum propping
Instead Cups/Diva Cup or Luna Cup
Optional: books, iPad/iPhone or magazines
---
Set Up Your "Get Pregnant" Area
While your donor gets busy, set up the area in which you'll be doing the basting. Place your butt-propping pillows up in the bed. Lie down and test the positioning to make sure you're comfy. You'll want this to be as comfortable as possible, because you'll be here for a good while. The last thing you're going to want to do — or be able to do – while inseminating is adjust your pillows. Have your infant medicinal dropper, Instead Cup and Pre-Seed at the ready.
Note: I inserted the Pre-Seed while my donor was producing his sample. You can also opt to insert it moments before you inseminate.
Remember to put a towel over your butt-propping pillows for spillage issues.
---
Inseminating
Keep the semen warm in the sterile cup, either by placing it in your hands or under your armpit (if there's a lid). It's okay if it sits on the counter or bedside table for a few minutes while you are getting yourself prepared, but you don't want to leave it for much longer than that, because those little swimmers, while fast, do not have a long shelf life outside of the body.
Once you've drawn the semen into the syringe, slowly insert it using the medicinal plunger. If you plunge it all down (up?) at once, you might have some spillage issues at hand. Literally. Make sure you get the syringe as close to your cervix as possible, but if you hit the cervix, back up a little bit. It took me a good two to three minutes to insert all of the sample, simply because I was concerned about runaway semen.
---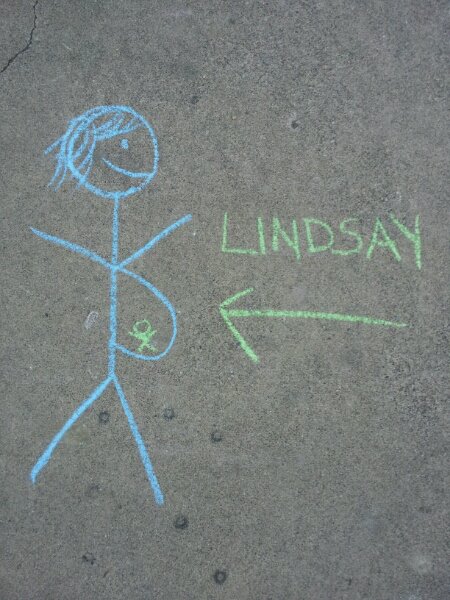 Butts Up
Lay down with your hips raised up on a pillow and relax your body. Once I inserted the semen, I always said a prayer and meditated to help relax my body. A lot of women choose to have an orgasm to help pull the sperm up to where it needs to be. Totally optional and not required, but may help an otherwise awkward situation be a little less stressful.
I kept the syringe in after the semen was up where it should be, using the syringe as a "plug" for 10-15 minutes. Once that time had passed, I inserted my Diva Cup to avoid spillage when I eventually stood up.
Keep your hips slightly raised on your pillow(s) for another 15-20 minutes. Fun time-killing activities during this stretch include: taking selfies and posting them to Instagram with the hashtag #selfinseminationselfie; getting familiar with the two-week wait websites of which you will become all too familiar whilst you obsess over every real or imagined "symptom" through the next two slowest weeks of your life awaiting the pregnant or not verdict; doing the math in your head to determine what Astrological sign your almost-conceived child will fall under.
If using an Instead or Diva Cup, make sure to remove it in about 12 hours. Expect the cup to have some residual bodily fluids in it when you remove it. This is normal. If you are inseminating in the evening, the easiest thing to do is leave it in over night and remove it in the morning.
---
Does It Work?
While not the "traditional" method of conception, I'm certain at least tens of thousands of humans have been conceived this way. I know the ol' turkey baster/medicine dropper method works, because it resulted in not only my daughter Evelyn, but also two other children I gave birth to as a traditional surrogate well over a decade ago. At this point, I'm old hat at the "DIY Turkey Baster Child Creation Method." If your donor is able and willing, try to do 3-4 inseminations each month during your most fertile week of the month. The more you do it, the closer you'll get to the optimal pillow-to-butt ratio, too.
For more on the legal side of self-insemination, read Here's What You Need to Know Before DIY Insemination.
---
Did you conceive with a turkey baster/medicine dropper? Do you know your perfect pillow-to-butt ratio? Got any questions for Lindsay? Let it all out in the comments!