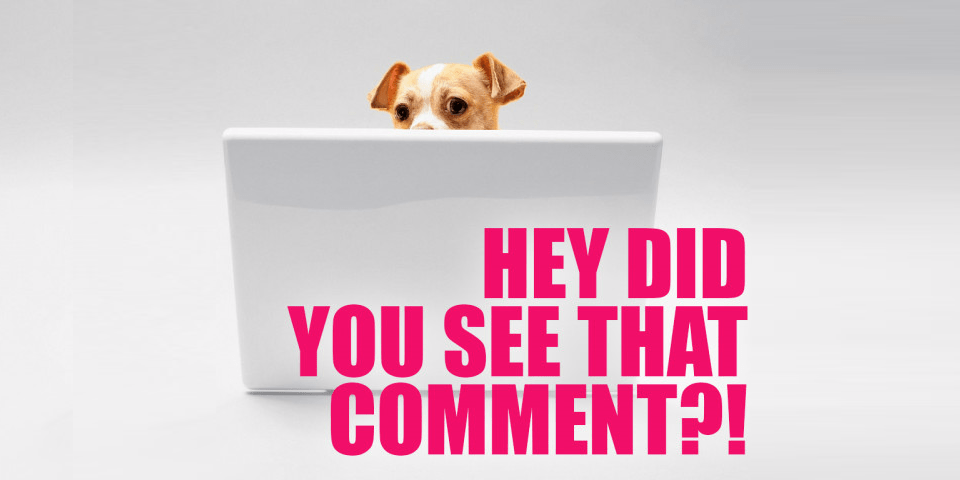 Hi there, scarves and raincoats! I've been thinking a lot about community this week, and I'm just so very glad we're here together!
This week, Baopu #105 knew that sometimes, you just need to have a good cry.
25 Babes With Baseball Bats, Ranked by Lesbianism. Batter up! (This was SO fun.)
Ahead of the holiday, Heather's got ways to stay connected with your disabled and chronically ill friends and family!
Mia wrote about Chloe Caldwell's Women, and the mirror it held up to her own relationship.
Nico switched to menstrual cups, which is GREAT for witchcraft!
Chinelo reviewed Awaeke Emezi's The Death of Vivek Oji. This was lovely.
Mae Martin and Elliot Page are T4T. THEY SAID WHAT THEY SAID.
*Takes deep breath and shouts* GAYYYYYYYYY.
This week's Rainbow Reading stands with the HarperCollins union strike.
This amazing, astounding, master post from Natalie on all of the LGBTQ+ candidates of the election is an absolute gift.
And then there were your comments!
---
On A List of 10 Gay Mushrooms:
The Queer Femmes Award to Miles:

And the 23,000 Sexes Award to Caitlin:
On FYP: I Guess Lemonade Isn't Just For The Summertime:
The Heart in my Pants Award to Zephr:

On No Filter: It Is Possible I Have Never Seen a More Handsome Photo in My Entire Life:
The Selfie Serendipity Award to Maria:

On Pop Culture Fix: Ryan Murphy Wants to Reboot "Glee," Maybe Bring it to Broadway:
The Bouncing Baby, Sapphic Pop Award to Pallas and Cleo: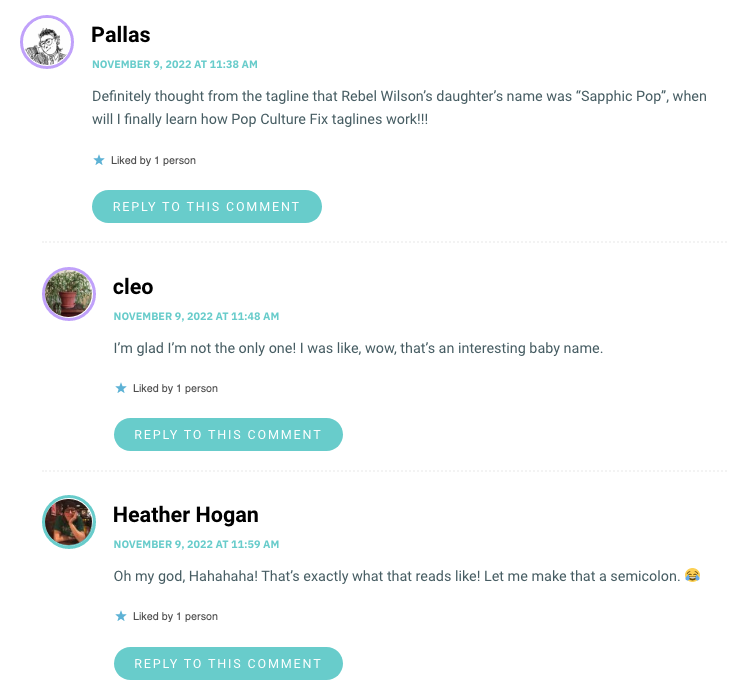 On The 68 Absolutely Gayest Ways You Met Your Gay Partner(s), According to the 2022 Reader Survey:
The Diane Keaton Seal of Approval Award to Tessa:

On Word Search: Have You Seen My Feather Earring?
The Hello It's Me Award to Kayla Kumari Upadhyaya:
The Oprah's Favorite Things? Award to hihello: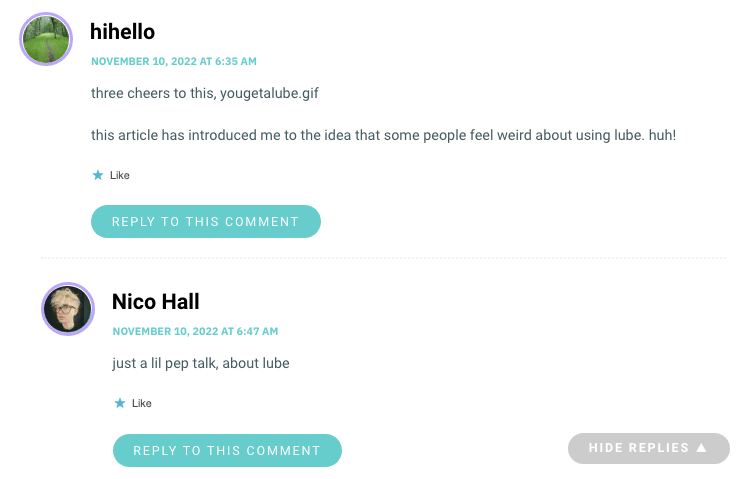 And on There Were 122 Lesbian, Bisexual, Queer and Trans Candidates in the 2022 Midterms, Here's How They Did:
The Local Elections Matter! Award to whitney:
---
See a comment that needs to be here? Let me know! Tag me [at] queergirl, or email me at darcy [at] autostraddle.com!