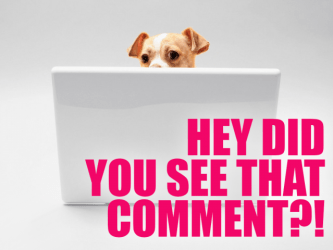 Good day, queer cadets! Have you challenged the patriarchy today?
This week Carmen reviewed Roxane Gay's Bad Feminist, Mey and Mari shared some thoughts about Transparent and Riese listed 10 reasons the movie adaptation of The Giver was awful.
Speaking of awful, Gabby took on liveblogging Lifetime's unauthorized Saved By The Bell movie that we were all so excited (and so so scared) about. As Riese aptly stated, "there is not enough weed in California for this movie." What about caffeine pills?
California passed an affirmative consent law and the NFL's new policy on domestic violence left much to be desired. Then the A-team addressed how to break up with someone without being a jerk. We're psyched about jewelry for tomboy femmes, this quiz for journalers and a Supergirl TV show.
---
On LIVEBLOG: "Saved by the Bell," the Unauthorized Totally Non-factual Lifetime Extravaganza:
The Sisterhood of the Traveling Nevis Award to Perfect_Ruins:

The Good Luck At NYU! Award to bra:
On FRIDAY OPEN THREAD: This Is The Welcome Wagon for Your New Contributing Editors:
The Foreshadowing Award to Rachel R.:

On You Need Help: How To Let Her Down Easy:
The And It's Not Like Simon Ever Stops Calling Award to Alyssa: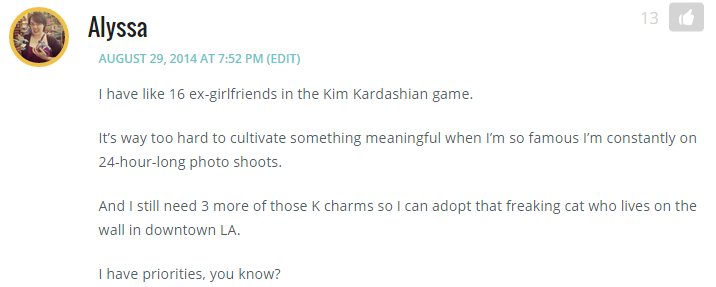 On NSFW Lesbosexy Sunday Is Having Too Much Sex To Make A Clever Headline:
The Tale As Old As Batteries Award to jane:

On Admitting That You're Home: A Photo Diary:
The A+ Posts Bring All The Feels Award to lomy: "somehow my heart has found a way to ache for a home that doesnt exist in a place i have never been with a family i dont have and what a confusing way that is to feel. so yeah this broke my heart, but i mean that in the very best way possible because i loved every word."
---
See a clever, hilarious or thought provoking comment around this website-ship? Email it to me at: carrie [at] autostraddle [dot] com!