Warner Bros., the studio who owns the film and TV rights for DC Comics has announced that they are currently working on a TV show based around the female superhero Supergirl. According to the Hollywood Reporter, out television writer and producer Ali Adler is writing the script, Greg Berlanti is producing and Geoff Johns, a writer for DC Comics, is expected to be involved. Although not much else has been announced, they have said that they expect to start shopping the project around to networks soon. Starting this season, there will be four shows based on DC superhereos on TV, and none of them are women (there is the upcoming iZombie, on the CW that stars a woman, but that's not exactly about a superhero), so this is a refreshing change of pace.
Right now, no actors are attached, or even rumored for roles, and no characters, other than Supergirl herself, are sure to be in the show. But that's not going to stop me from dreaming about it. Here are some characters I'd like to see on the show, and who I think would be the perfect people to play them.
---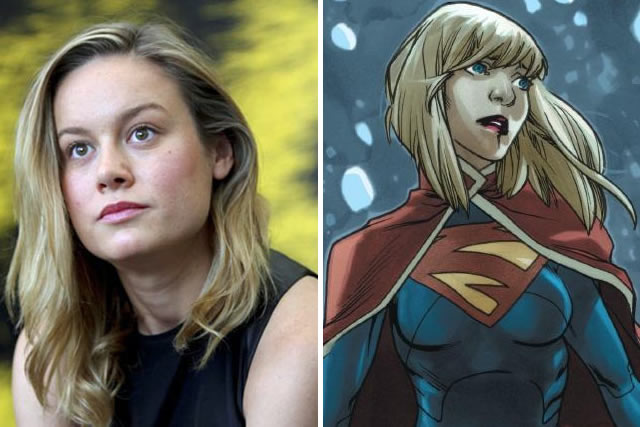 First we've got to cast our star. Since Supergirl is Kryptonian and gets her powers from Earth's yellow sun, she's never needed to be especially tall or muscular to have super strength, unlike other heroes like Wonder Woman or She-Hulk. Plus, I feel like a basic requirement is that she retain her youthful nature, she is supposed to be Superman's younger cousin, after all. That's why I picked Brie Larson, from films like 21 Jump Street, and Short Term 12, TV shows like The United States of Tara, and a super amazing Jenny Lewis music video. She's funny, but tough, she can play a nerd (as seen in Community) to fit into Kara's love of science and she has the look.
---
My favorite incarnations of Supergirl always have one thing in common – they're best friends with Batgirl. In Superman: The Animated Series, and before Crisis on Infinite Earths, Kara was friends with Barbara Gordon. However, my favorite version of this friendship was the one between Supergirl and Stephanie Brown. Brown needs to be able to hold her own in a fight, be a great best friend, but also should provide a lot of the comedic relief. I think Dianna Agron would be great for Steph. Not quite as bubbly as Kara, but still witty and funny, and she definitely looks like she can kick your ass.
---
The show also needs to do something to get her out of her uncle's shadow, so how about moving her out of Metropolis? And what better way to do that than to send her off to college. Ivy University is one of the premiere scientific universities in the DC universe, and Kara has often shown an interest and talent in the sciences, so the show could have her be a student of Professor Ryan Choi, also known as The Atom. Since Choi is supposed to be a "young hotshot professor" according to his Wikipedia page, I thought Glee's Harry Shum, Jr. would be perfect for the role. Is that too many people from Glee?
---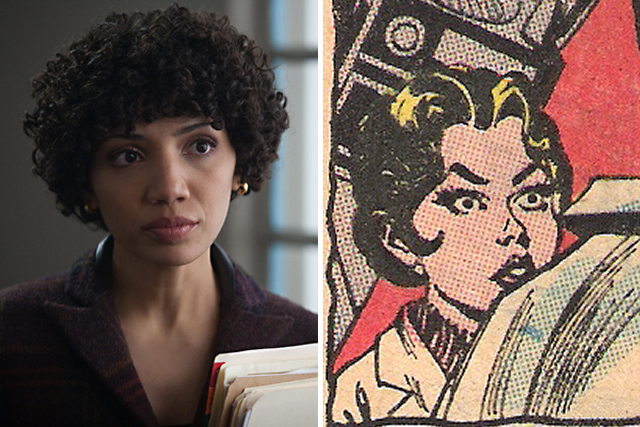 To add to the college staff, I'm adding in Enrica Negrini, who was a research assistant to the original Atom, Ray Palmer, and also worked at Ivy University. I'm picking Jasika Nicole to play her, partially because she was awesome as Astrid, an often-time lab assistant on Fringe, and partially just because I want to see her on TV again.
---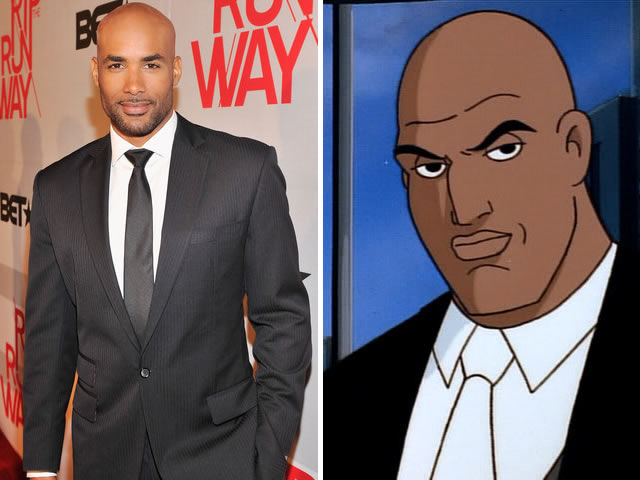 Now it's time to get into the villains. If you're going to have someone from the Superman family, you've got to have Lex Luthor. Now, growing up, I always thought Lex Luthor was a POC because of the way he looked in the cartoons. Plus, I thought he was the coolest and I wanted my favorite characters to be POCs. He also needs to be the most intimidating person in whatever room he's in, even if he's in a room with a Kryptonian. In a perfect world, he would be played by Jason Momoa or Dwayne "The Rock" Johnson, but they're already playing superheroes on the big screen. But I'd be extremely happy with Boris Kodjoe.
---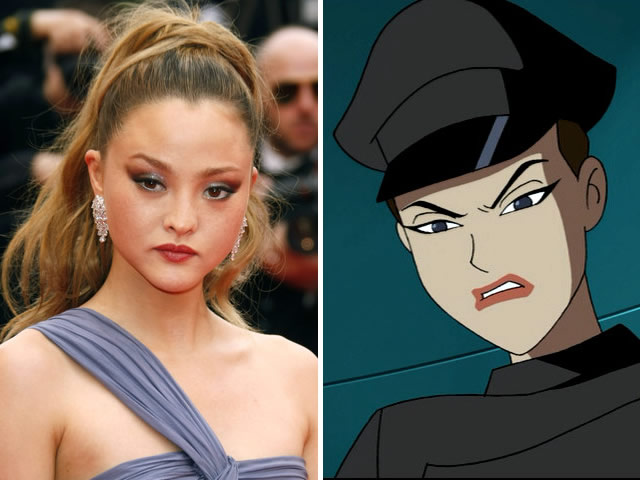 In the cartoons, Luthor was often seen with his Amazonian bodyguard Mercy Graves, and what fun is having a super strong heroine if you don't have a super strong villainess? Unlike Supergirl, Mercy needs to look super strong. In the Batman v Superman: Dawn of Justice film, she's going to be played by actress Tao Okamoto. I'm going to assume this show will take place in a different continuity than the film, but, based on that casting, I'm going to suggest Devon Aoki, who isn't quite as tall as I'd like, but definitely has the action background for the part.
---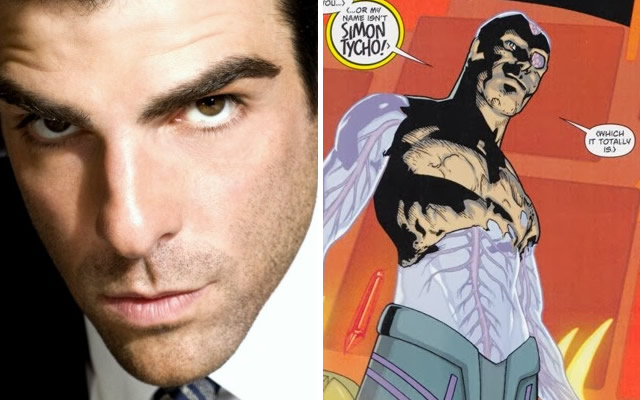 One of Supergirl's main villains in the current run is the trillionaire Simon Tycho, who has a deal with the government that he gets first dibs on anything that falls to earth from outer space, including Supergirl and her pod. He needs to be slimy and look stinking rich (even though later on he gets disfigured). I think Zachary Quinto would be perfect for the part.
---
Of course, you can't have Supergirl without Comet, her trusty horse sidekick who was not only a super powered horse, but also sentient and in love with Supergirl. We've got to go with the most beautiful horse we can find.
---
Now, Warner Bros. hasn't announced which network they're going to put this show on, and technically, things could fall apart like they did with both recently attempted Wonder Woman TV shows. This fall, there will be TV shows based on DC Comics' characters on Fox, NBC and two on the CW, so it could be any of those, and the budget could be anything, so this really is just a dream casting. But hey, fingers crossed, we're going to get a TV show about a woman superhero and pretty much no matter who is in the cast, I'm excited to see it (knock on wood).