I am forever grateful to the wildly talented and stunning Jenny Lewis for making many kickass records with Rilo Kiley and as a solo artist. Today, I must add a new reason for gratitude: She dressed Kristen Stewart, Anne Hathaway and Brie Larson in track suits and mustaches and put them in the music video for "Just One Of The Guys," the lead single off her forthcoming album The Voyager.
The song is all about questioning gender roles and fucking with the patriarchy — "I'm not gonna break for you/I'm not gonna pray for you/I'm not gonna pay for you/That's not what ladies do!" she sings, inspiring much hell-yessing by me.
The video takes the androgyny power to a new, amazing level. Lewis wears a magical rainbow star suit, and Stewart, Hathaway, Larson and others form her backup band. The alternate between playing instruments in feminine-cut white suits and doing great, weird stuff in Adidas track suits.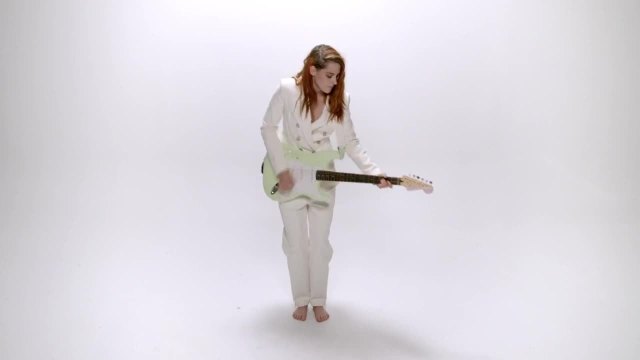 There is a not small amount of exaggerated interpretive dancing:
She also breakdances. It would all be slightly alarming if it weren't so damn adorable. Jenny Lewis makes screwing with gender norms look even cooler than usual. Check out the full video: