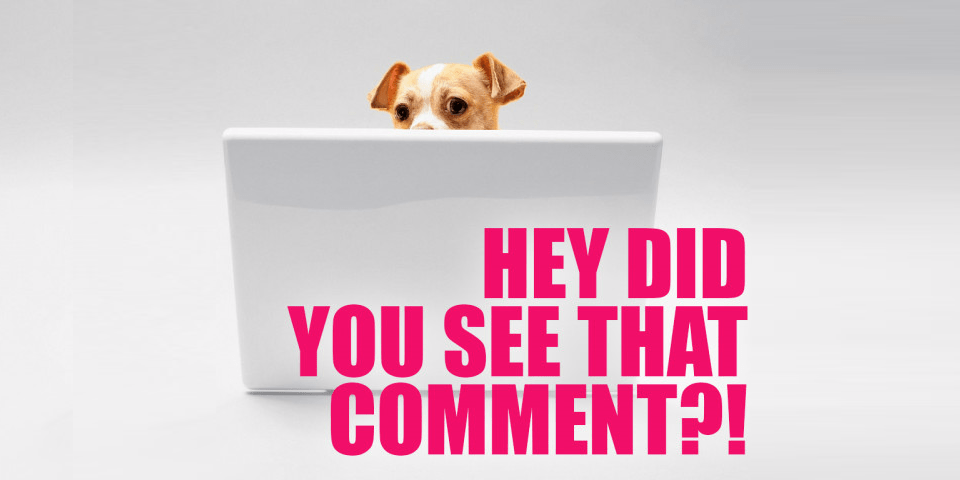 It's Butt Week here at Autostraddle, and what a glorious week it's been! 🍑
Vanessa taught us how to take the perfect butt selfie, and Archie made us Butt Week coloring pages!
Valerie Anne brought us the best queer butt moments from TV, and Malic wants you to fart in front of your partner already.
Rachel's got impact toys, and Heather's got a deep dive into the male gaze that stubbornly keeps the camera on Wonder Woman's ass.
And, of course, there was regularly scheduled programming as well, like Shelli's cozy new Sunday series, Come Vibe With Me!
Kamala! Wrote! A! Novel! And! You! Can! Read! It! Now!
This was…so moving and perfect and funny? Giving Poppers to Cis Women.
Chinelo wrote about #EndSars and the situation in Nigeria.
And then there were your comments!
---
On Pull Up To The Bumper: A Butt Week Playlist:
The Healing Power of Thong Award to DreamboatSupreme: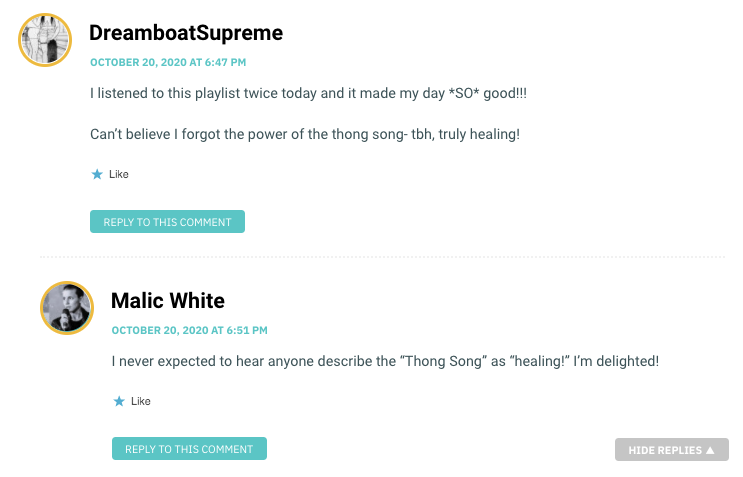 On Giving Poppers to Cis Women:
The Popping In On Better Days Award to Gavin:
On 11 of the Best Lesbian and Bisexual TV Butt Moments:
The Bi-Assed Award to Sally Goldner:

On 5 Good Reasons to Just Fart in Front of Your Partner Already:
The Gas Line Award to Emily: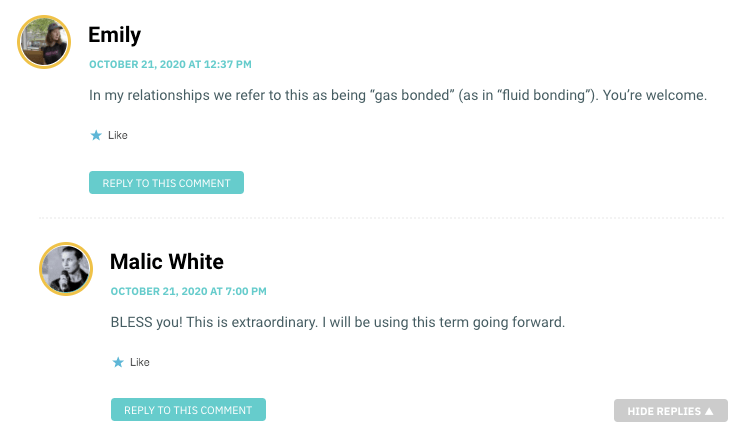 And the What a Gas Award to Brenny: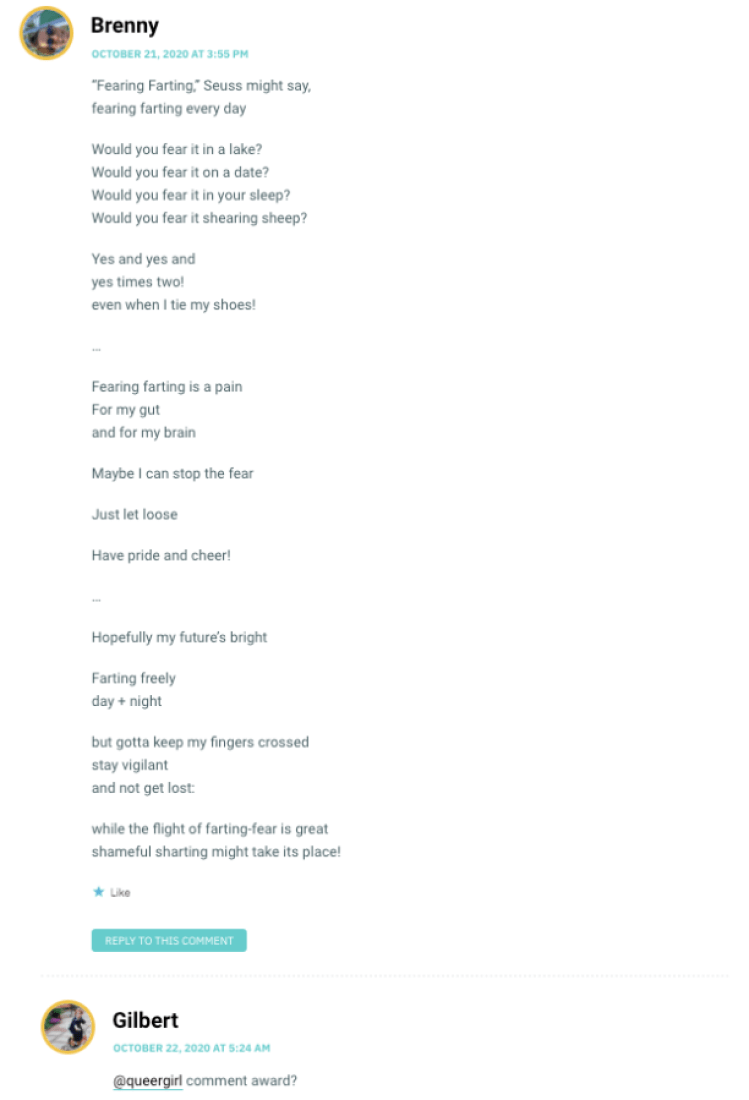 On Halloween Costumes That Double as Hot Role Play Costumes:
The Big Bad Butch Award to EngGrl:
On "Bloodsisters": A Timeless Exploration of Leatherdyke Culture:
The Crack That Whip Award to Michelle Handelman:

And on Wonder Woman's Star-Spangled Butt Has Always Been a Canvas for Feminist Hope and Male Misogyny:
The Oh Say Can You See Award to Lena B:
---
See a comment that needs to be here? Let me know! Tag me [at] queergirl.