Welcome to Come Vibe With Me, my new weekly Sunday column here on Autostraddle.
Sundays are my favorite day of the week, the afternoons in particular. I wake up, take my time making the sexiest homemade coffee drink I've had all week, put on my lofi hip-hop beats, cozy up on the couch, and start reading all the articles I've saved in my Pocket app through the week.
It's the start to me resetting after what has probably been a long week. Putting myself first and kicking back. I do the things that make me happy, which is something more and more black people have been learning and encouraged to do in recent months, and I am absolutely here for it. As my Sunday goes on, I tend to my plants, watch shows or films, hop on a zoom date — I do what I want to curate the cozy vibe my Sundays have come to be.
If you aren't new to me here on Autostraddle, you know that community, true self-care, and vibes are quite important to me. My identity allows me to be part of multiple communities at once and although sometimes that can be draining, most days it's a beautiful fulfilling experience. I want to use this space to share with you things from the multiple facets of who I am that I've enjoyed throughout the week.
You'll find articles that I connected with, be introduced to movies & television that I couldn't stop watching, find ways to do your part to help different communities and so much more — all while vibing out to a weekly playlist curated by me to play during your Sundays.
I hope you find joy in this piece of me that I wanted to share with you.
It's simple, it's Shelli and it's a Vibe.
Love ya bunches honeys,
Shelli Nicole
---
Peppermint is my pastel princess in her latest music video "Best Sex" — This video makes me miss getting eaten out on kitchen countertops more than I already did
Rachel Charlene Lewis & Evette Dionne chat about their disappointment with the new Netflix series Emily In Paris
Lex Amor had her Colors show this week and every bit of it was amazing — this performance of her song Odogwu is Sunday perfection
Fahima Hersi on her black identity and racism in the muslim community during the time of revolution
Lovecraft Country creator Misha Green took accountability for the hurtful storyline of the show's Two-Spirit Indigenous character, Yahima
Jamila Woods talks creativity, blackness, femininity, and more while modeling the latest Perfect Number collection. Photos shot by the wonderfully dope Mercedes Zapata
The hairstyles of 8 Black Final Girls — Angela Bassett and her bangs deserve literally everything good in the world
Remember COVID is still a very big thing and it's also flu season, Big Freedia premiered Rona Rona this week to remind you to cancel your plans, stay at home, and chill in the fucking house.
---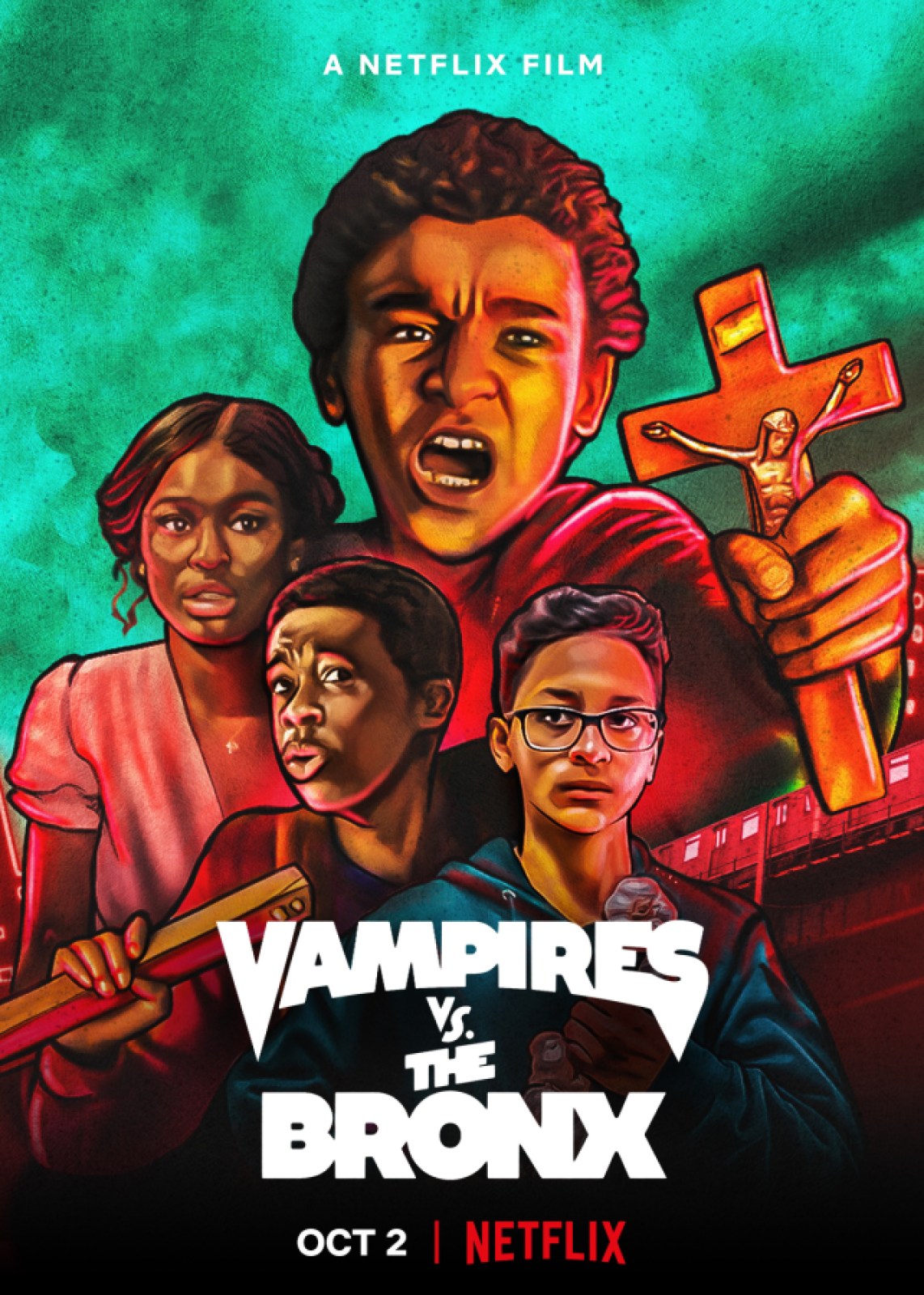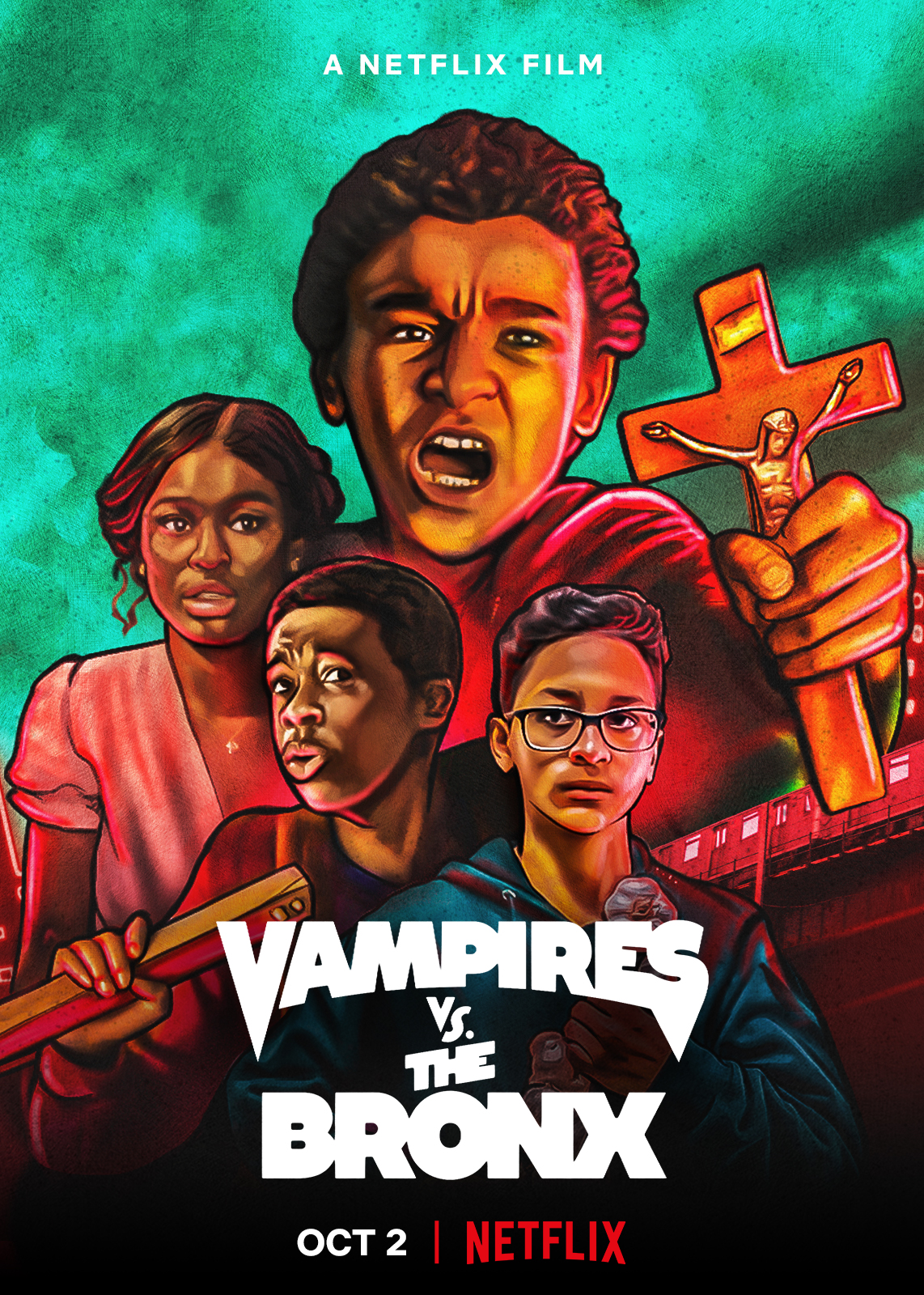 Vampires VS. The Bronx
It's Halloween season and while I will be revisiting my favorite spooky movies non-stop I am excited to get some new ones too. Vampires Vs. The Bronx is the story of a few teens who are minding their own business — while trying to save their neighborhood from gentrification, drug dealers, and vampires.
I've already watched it a few times and it's such a cute movie! It's gonna give you a few jump scares, will def make you laugh and it's got a hella witty plot that unfolds and wraps up decently. The cast is mostly Latinx and Black, and I love that because having more POC folks in the horror genre is needed and wanted.
There are def vampires in your neighborhood but the question is, are you on of them?
---
This week on the bulletin board we have some sweet platonic love speed friending, A live chat about being queer, Black, and Caribbean from some of our British homies, an opportunity to support Black Trans Power in Chicago, the return of QUEEN! live from Chicago and much more! If you have any QTBIPOC Events, Mutual Aids, Fellowships and more that you want to share with me send me a message over on Instagram.
Click images to enlarge.
---
This playlist came to me after I imagined chilling on a beautiful woman's couch. My fingers in her hair while she comfortably lays between my legs, a throw gently draped over us, and the music serving as our soundtrack. Play this and kick back — think about that kind of sweetness on a Sunday morning.