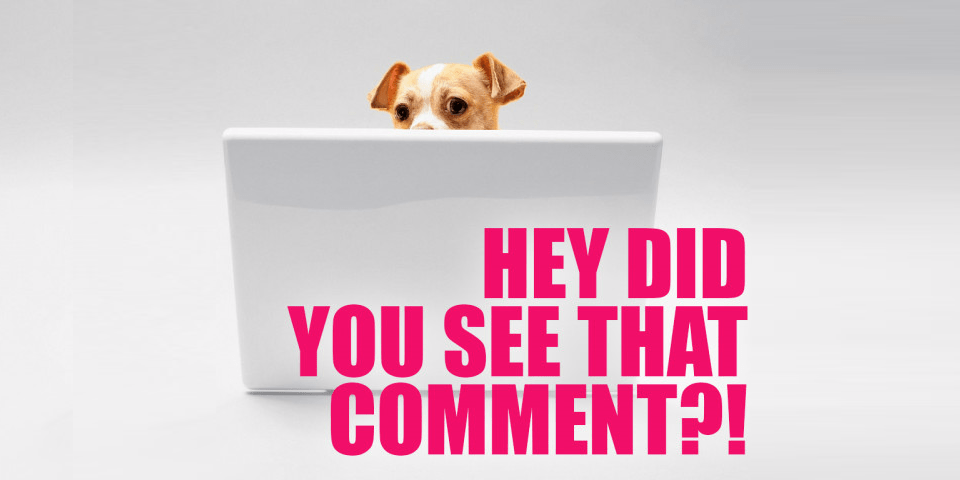 Hi there, fireflies! Here we are, in this magical space between Christmas and New Year's, contemplating our existences, eating cheese and wondering why, when we could make up a whole world, we decided to make up one with capitalism in it. Anyone else? Or is that just me?
This week, Nico knew which Christmas monster you should date. (This was SO much fun!)
Niko brought us the uncomplicated pleasure of Taskmaster.
Drew spoke to August Winter about Women Talking and navigating Hollywood as a nonbinary actor.
Vanessa and Himani helped out a reader who's 65 and thinks they might be queer!
Ro had this remembrance of Mira Bellwether, author of F*cking Trans Women.
For Practical Magic, I wrote about feeding yourself, even when your executive dysfunction gets in the way.
Nic watched the Miss Cleo documentary, and had this to say about Miss Cleo's queer legacy. I remember those infomercials! This was FASCINATING.
Em closes out each year with a word. This year's word is closer.
And then there were your comments!
---
On The L Word Generation Q Episode 306 Recap: Questions For Us All Together On Drugs:
The Coherence Award to @caitrw:

And the Bread for Toast Award to jazbati: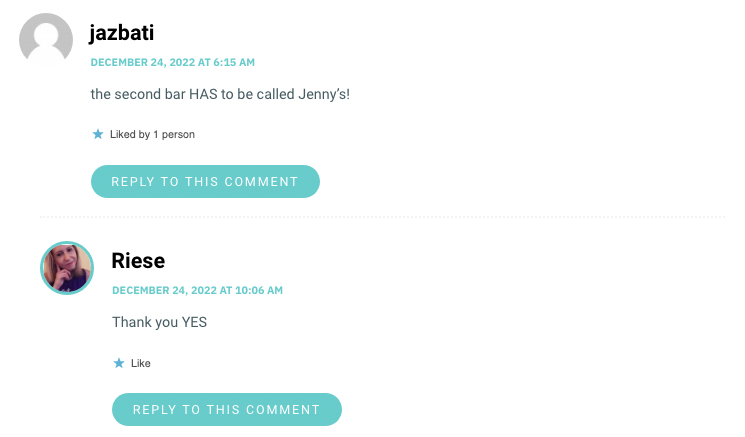 On Christmas Traditions, Ranked by Lesbianism:
The Love the Hat Award to TisTheCarolSeason: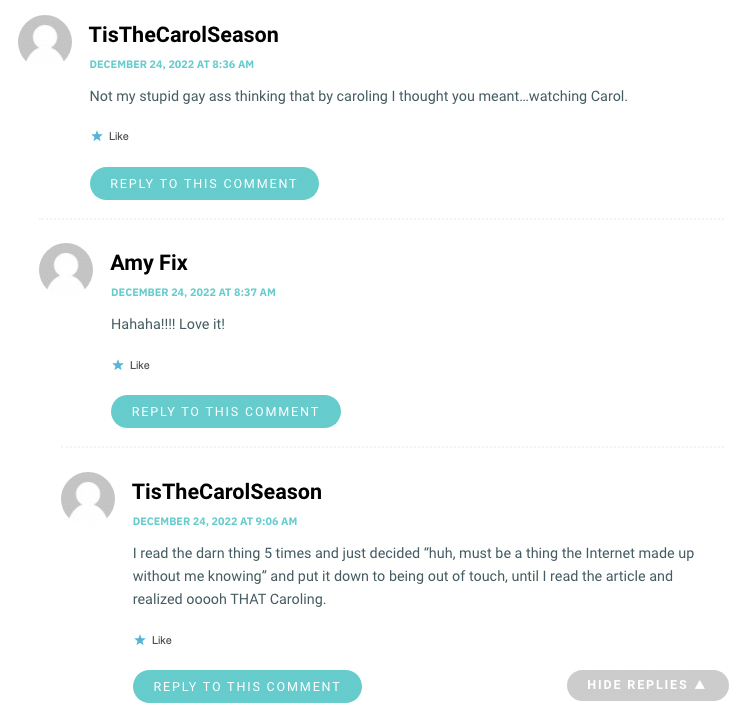 On Eight Queer Cozy Baking Mysteries I Wish Existed:
The Tea4Tea Award to Dolly: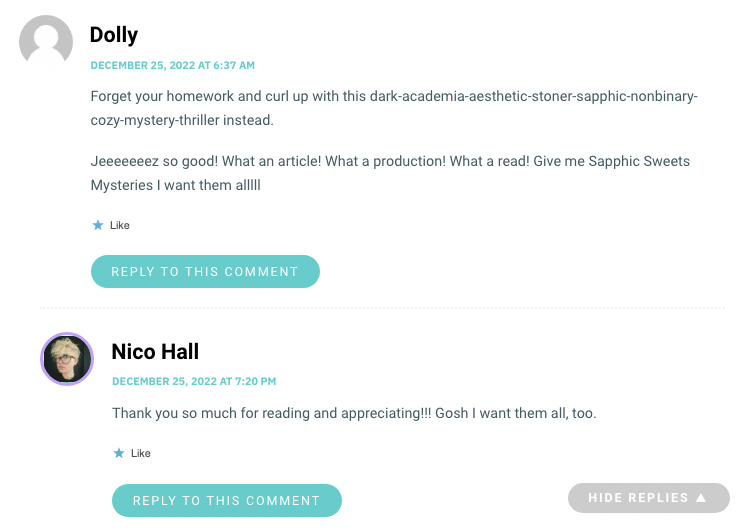 On Holigay Quiz: Which Christmas Monster Should You Date?
The Be Your Own Boo Award to Ilex:
The Task At Hand: Family Bonding Award to Elizabeth: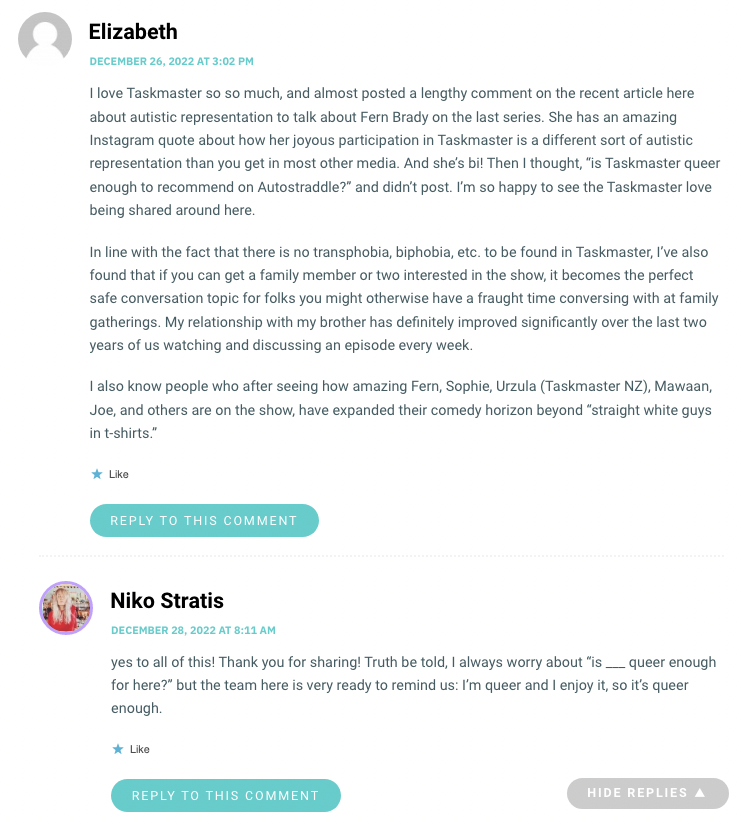 On You Need Help: I Just Turned 65 and I'm Questioning My Sexuality:
The Olderstraddlers Unite Award to Lisa W:

And on Woke "Yellowstonewp_postsCowgirls Kiss, Ruin Real Americans' Favorite Show:
The Can't Fight the Moonlight Award to Natalie and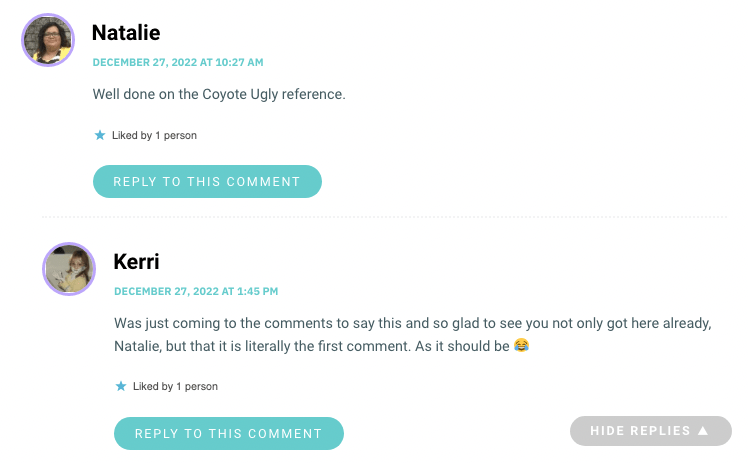 ---
See a comment that needs to be here? Let me know! Tag me [at] queergirl.