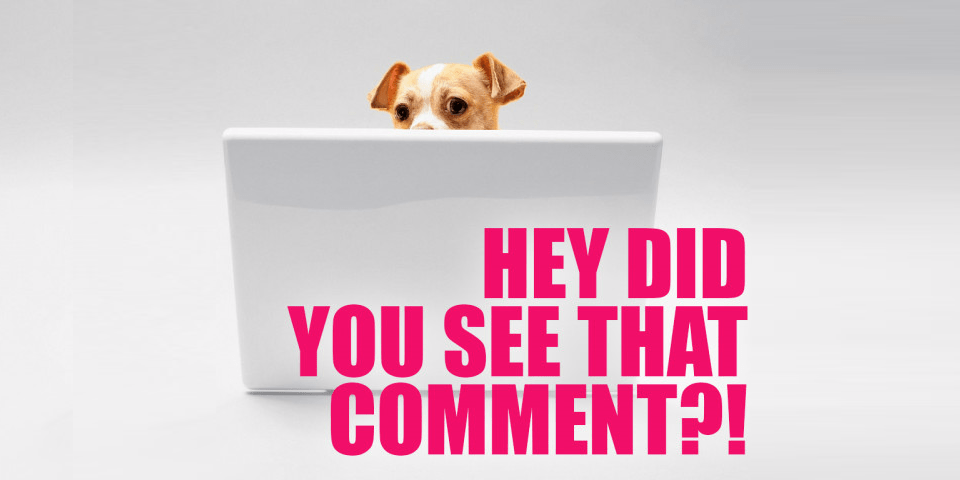 Hi there, fireflies! I know it's been a hard, hard week for our community, and I know this time of year can be A Lot even without bad things in the news. Now and always, I'm so glad we're here together! I'm grateful for you, and I hope you're able to rest and recharge over the next few days.
This week, Gen Q came back with a bang, a time jump, and some perplexing high-waisted undies.
Carmen's got a lot of ways to materially support trans people, on TDOR and all year 'round.
Stef went to the strength gym. I loved this so much.
Also from Stef, we've got an anti-colonial reading list! Now is the time!
Himani helped out a reader who's trying to make sense of the single life. This was really lovely.
Thanksgiving is very special to Sai. LOVE IS NOT A LIE ALERT!
Valerie Anne watched the final season of Dead to Me, and loved it.
Summer thinks you might wanna play an RPG! Summer is right!
Julie's got a Thanksgiving playlist to listen to with family, with friends, with pets, with leftovers, with yourself.
KKU wrote about her favorite Thanksgiving tradition, which happens the night before.
And finally, from Gabrielle: We Need QTBIPOC Land Healing Projects.
Then there were your comments!
---
The Slang for What? Award to tetsubin:
On Holigay Gift Guide: For the Queer Always Talking About Their Fur Babies:
The Partners in Crime Award to Caitlin: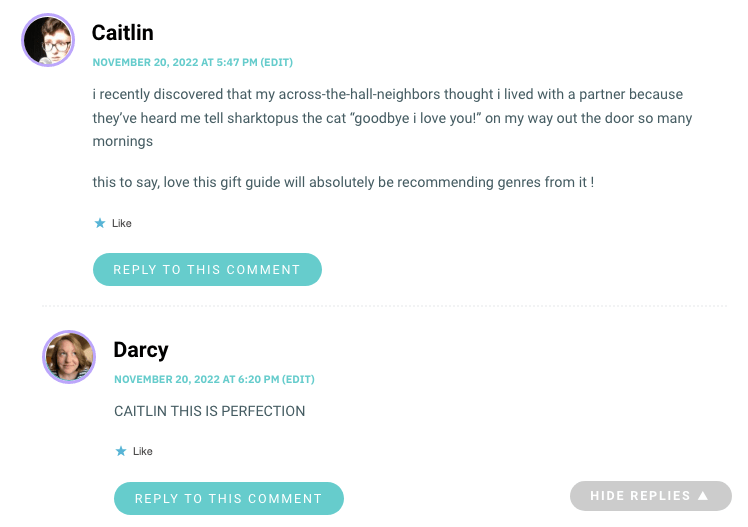 On "To L And Back: Generation Q Edition" Podcast Episode 301: Last Year:
The TINAAAAAA Award to elizelizeliz and Donna M:
On Working Out at a Strength Gym Has Been Great, but These Exercises Make Me Want To Scream:
The Same Sled, Different Day Award to Rentacle:

On You Need Help: What To Do With This Meaningless, Single Life?
The Planes, Trains and Automobiles Award to Jane: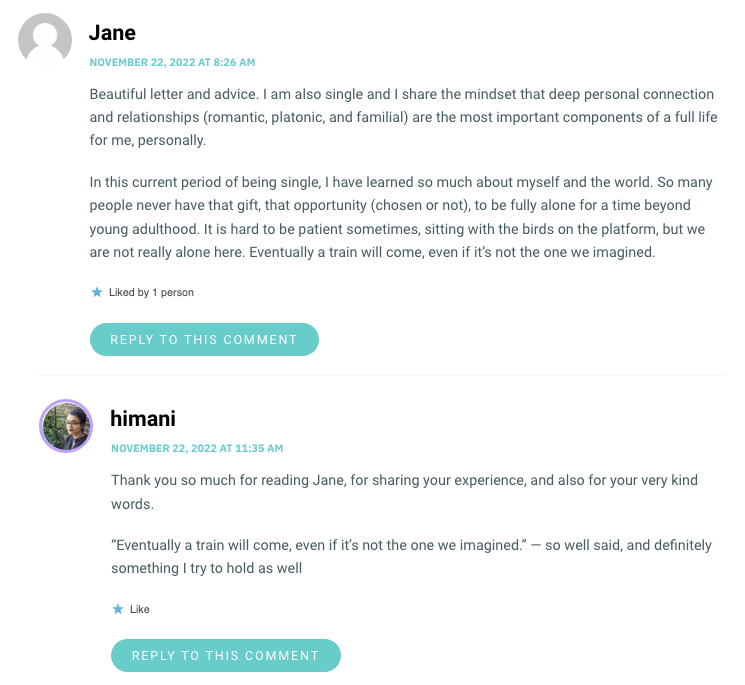 And the Lifts All Boats Award to H: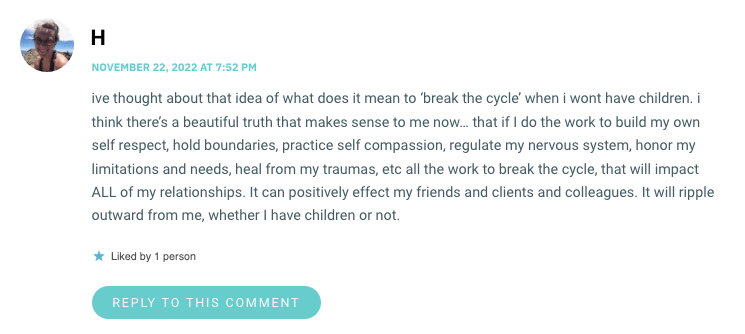 On Mini Crossword Is Ready to Settle Down:
The No Cross Words Award to Elisabeth:

And on Also.Also.Also: Amy Schneider Wins "Jeopardy! Tournament of Champions," Honors Her Wife:
The Good News Please Award to Liz:

---
See a comment that needs to be here? Let me know! Tag me [at] queergirl or email me! Darcy [at] autostraddle.com.