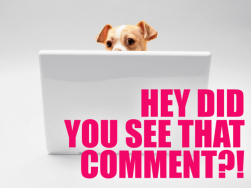 Hi there, peaches! Did you do something for yourself this week? Like splash in some water, or eat a really good piece of stone fruit, or maybe yell in traffic? I sang Let it Snow to my empty house as I turned on the air conditioner, and it felt good.
This week, Sam helped us with out with some Pride Babalooks.
Kathy brought us back to camp with the latest episode of the Nancy podcast. TAKE ME BACK TO CAMP.
Alyssa reminded us that the world is not entitled to her body's stories.
Alaina's going to write 20 gay academic papers, and I want to read every single one of them.
Molly took us to the SF Dyke March.
Much as they do any time they post a pic together on Instagram, Lauren and Samira won No Filter. There was also some sort of situation with Celine Dion and leather overalls.
Oh, Siobhan, you've gotta stop doing this to me (but really don't, ever): For Your Consideration: A Topless Duel Between Noblewomen in 1897.
And I don't even know how to describe my feelings about this to you, but Heather Hogan has now recapped her last Pretty Little Liars episode ever.
And then there were your comments!
---
On "Orphan Black" Episode 503 Recap: Welcome to the Trip, Alison:
The Hot or Not Award to WIllow Rose and Caitlin: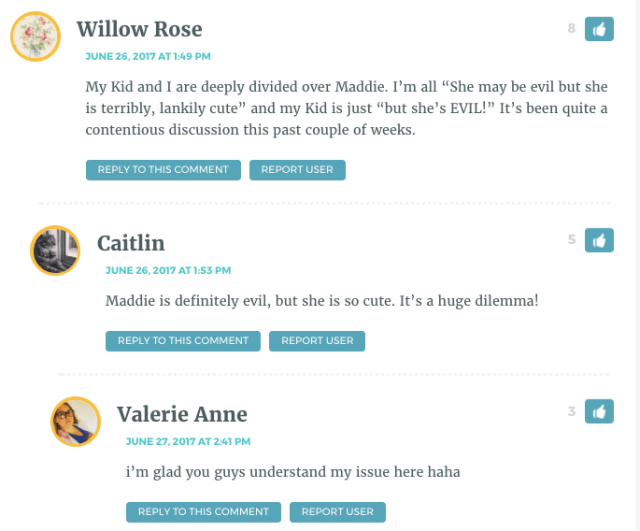 On No Filter: Lauren Morelli And Samira Wiley Do Pride Perfectly:
The Ancestry.com Award to Alecia:

The Fashion Police Award to hihello and Rachel W.: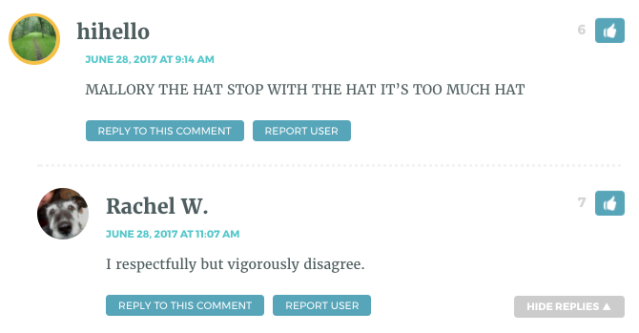 And the Heart Will Wear On Award to a/s:
On Pop Culture Fix: Surprise It's Tegan and Sara At Our Pride Party and Other Cool Stories:
The Modern Dance Award to Rachel W.:
On For Your Consideration: A Topless Duel Between Noblewomen in 1897:
The Programming Award to Priscila T:

On Pretty Little Liars Episode 720 Recap: Act Hetero-Normal, Bitch!
The Ilene Chaiken as AD Award to Just Lori:
And on Some Movies You Could Watch as a Woman Who Exists in 2017:
The Original Recipe Award to Amanda Ling:
---
See a funny or amazing comment that needs to be here? E-mail me at queergirlblogs [at] gmail [dot] com!