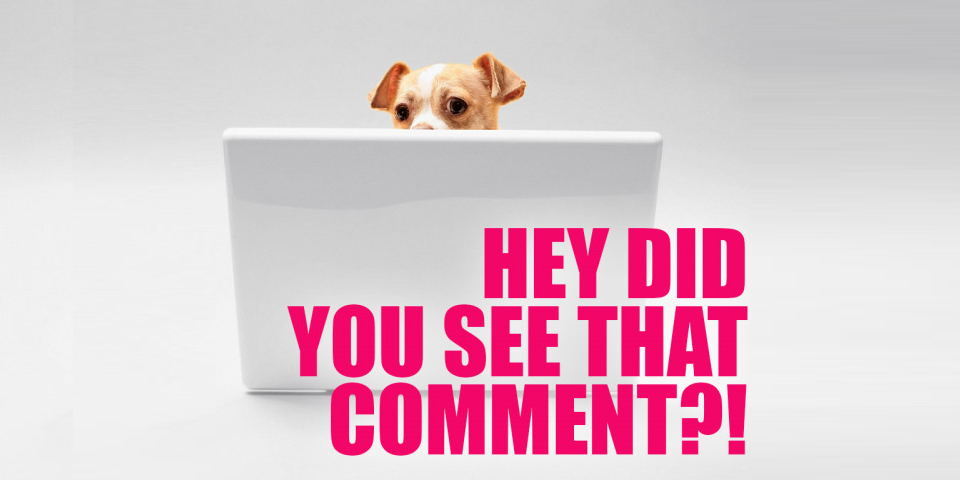 Hi, beetles! Happy Solstice!
It's my birthday! Well, actually, my birthday is Sunday, and today is the birthday of our kind-hearted, extraordinary, haver-of-the-shiniest-hair Community Editor, Vanessa! Thank you for all you do, Vanessa, and happy birthday to us!
(I still don't feel like a Capricorn, though, can anyone explain that to me?)
This week, Riese posted an important letter.
KaeLyn wrote about unlocking your activist power.
A.E. reviewed (and modeled!) some gorgeous Shapeshifters binders.
Because Heather loves us, and wants to see us happy, this list now exists in the world.
This was SO GOOD: The Queer History of the Shaven Head.
Rachel has brought us possibly the most helpful dating document I've ever laid eyes upon, and I hereby propose that we all do our very best to follow its principles.
Life-Size 2 is a thing that exists! On our televisions! And is bisexual!
And then there were your comments!
---
On Pop Culture Fix: Ellen DeGeneres Is Ready To Not Make Nice and Other Stories: 
The How In The World Feels Carmen SanDiego Award to, well, Carmen SanDiego: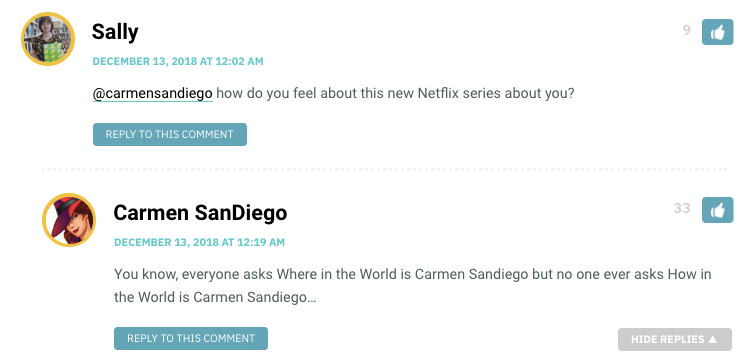 @carmensandiego how do you feel about this new Netflix series about you? / Carms: You know, everyone asks Where in the World is Carmen Sandiego but no one ever asks How in the World is Carmen Sandiego…" width="749" height="362" srcset="https://www.autostraddle.com/wp-content/uploads/2018/12/Screen-Shot-2018-12-19-at-4.29.24-PM.png?w=749 749w, https://www.autostraddle.com/wp-content/uploads/2018/12/Screen-Shot-2018-12-19-at-4.29.24-PM.png?w=640 640w" sizes="(max-width: 749px) 100vw, 749px" />
On Sunday Funday Is Confirming Stephanie Tanner's Bisexuality: Have Mercy!
The Everyone Is Gay Award to Annie Stinkle:

On Monday Roundtable: The Style Icons Who Inspired Our Gay Style:
The Business Plan Award to , A.E. and Carrie: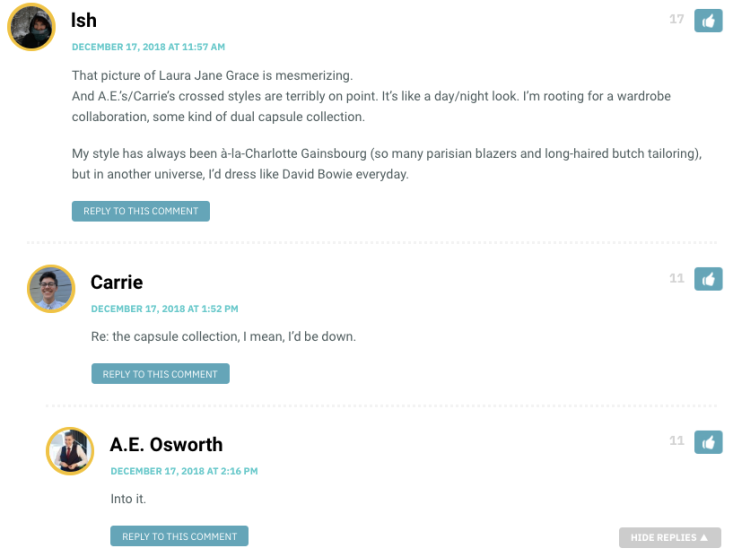 On Shapeshifters: Bespoke Binders Put Fun on Your Chest:
The BINDERSSSSS IN SPACCCCCEEEE Award to Amanda ling: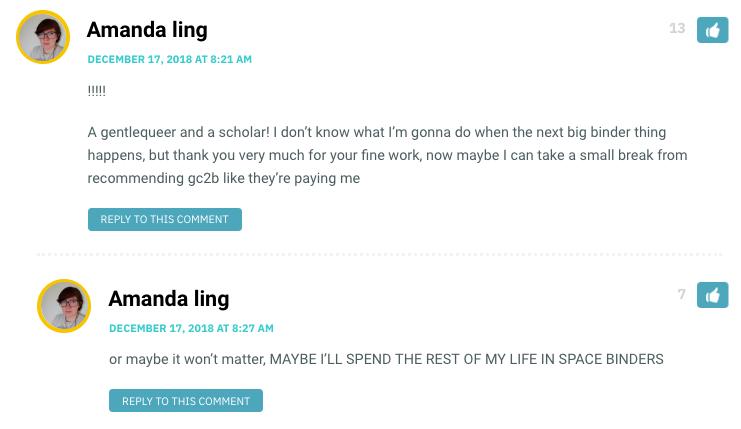 On 10 Hallmark Christmas Movies That Are Actually Just Gay Fan Fiction:
The Miracle With Hedge Trimmers on 34th Street Award to Ana and Erin: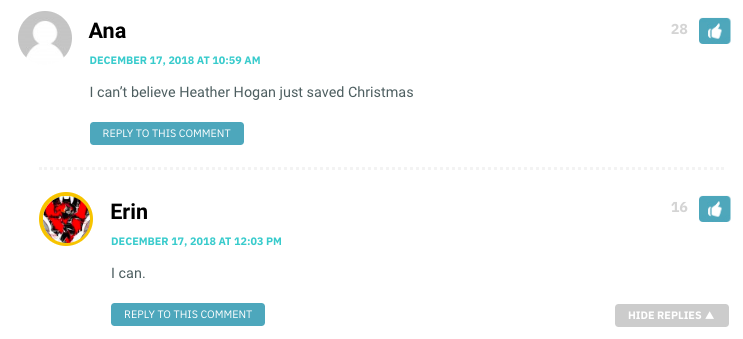 On Call It Off: A Very Subjective Primer on Breaking Up with Someone You're Casually Dating:
The Wibbly Wobbly Timey Wimey Award to Sacha and Rachel:
And on Also.Also.Also: Make the Yuletide Gay As Hell When You're Home for the Holidays:
The Ethics In Journalism Award to Chandra:

---
See a comment that needs to be here? E-mail me! Queergirlblogs [at] gmail.com.