Every year, the same thing: Five hundred thousand new Hallmark Christmas movies and none of them about lesbians or bisexuals! Only this year when I was scrolling through the list of new holiday classics, combing for clues of any women who might get their faces near one another on a train to the North Pole or something, I noticed that half the plots of these made-for-TV Christmas movies are just queer lady fan fictions or films I've seen or read. And so below I have compiled a list of ten of those Hallmark-y holiday movies and pointed you to the place where you can read/watch that same story, but gay.
---
No Sleep 'Til Christmas (Freeform)
The plot: Two insomniac strangers discover they can only sleep soundly when the other one is around.
Where you've seen it before: Literally every queer woman TV couple on earth has been written into this fan fiction! Clarke can't sleep without Lexa. Tara can't sleep without Willow. Ruby can't sleep without Sapphire. Sara can't sleep without Ava. Glimmer can't sleep without Adora.
---
Mingle All the Way (Hallmark)
The plot: A dating app pairs up two very busy professionals who've had a couple of disastrous meetings in the past.
Where you've seen it before: Lena Luthor meets Kara Danvers on a dating app called Hearts & Minds and she's very grumpy about the whole thing and Kara is very good at hugs.
---
Christmas Made to Order (Hallmark)
The plot: A person in a relationship falls in love with the woman he hired to coordinate his giant Christmas party.
Where you've seen it before:
---
A Gingerbread Romance (Hallmark)
The plot: Two very lovely people fall for each other while crafting pies and cakes and tartlets.
Where you've seen it before: Regina and Maleficent in the kitchen. Asami teaching Korra how to pipe icing. And now Korrasami are baking cupcakes. Laura and Carmilla at 3am in their dorm's communal kitchen. And now they're baking for Christmas. Peridot bakes (adorably and badly) for Amethyst. Emma and Regina making cookies.
---
Christmas Wonderland (Hallmark)
The plot: A very talented painter can't decide whether or not to wreck her life for a person she had a meet-cute with on accident.
Where you've seen it before: Naomi and Emily in "Coin Laundry," literally the best fan fiction ever written.
---
Northern Lights of Christmas (Hallmark)
The plot: An aspiring pilot inherits a reindeer farm and falls in love with her reindeer farm employee.
Where you've seen it before: You haven't, exactly, but I bet if you pair this Bering and Wells (pilot and flight attendant) fic with this other fic called "Reindeer Games" where Stephanie Brown gets stuck in the chimney trying to get Cassandra Cain to believe in Santa Claus you'll get an even better result.
---
Small Town Christmas (Hallmark)
The plot: A successful novelist returns to the hometown that she based her stories on and discovers she's still kind of in love with her childhood sweetheart.
Where you've seen it before: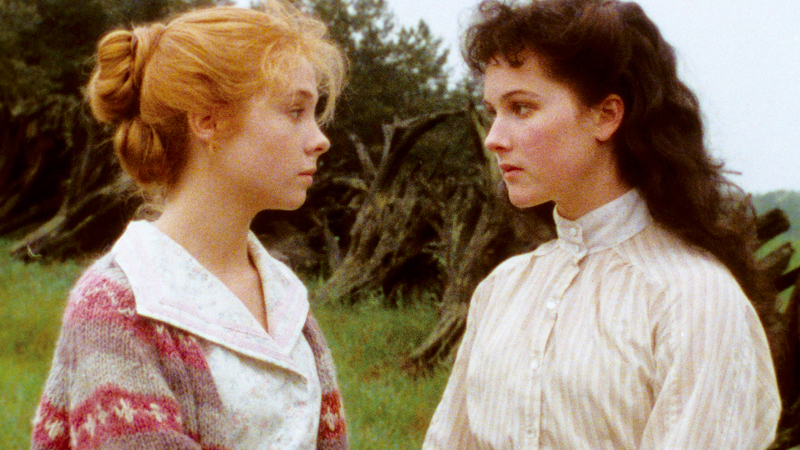 (Please enjoy Anne Shirley and Diana Berry making the yuletide oh so very gay.)
---
Christmas Bells Are Ringing (Hallmark)
The plot: A photographer takes a bunch of pictures of her friend and whoops she's in love now.
Where you've seen it before: Toni snapping pics of Cheryl. Quinn photographing Rachel. Emma shooting portraits of Regina.
---
Santa's Boots (Hallmark)
The plot: A woman working in a department store falls in love with Santa. He leaves his boots behind and she scoops them up, determined to return them to him.
Where you've seen this before: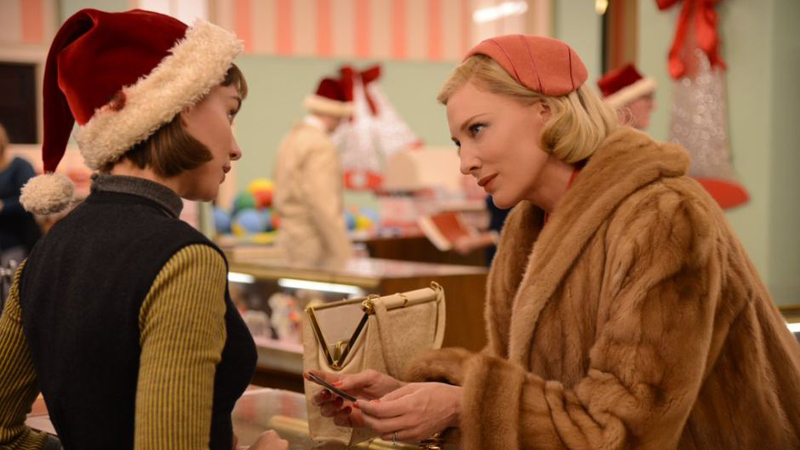 ---
The Princess Switch (Netflix)
The plot: Vanessa Hudgens is a princess who switches.
Where you've seen it before: 
https://twitter.com/kateleth/status/1063265797903081472
Them: Are you a bottom or a top?
Me: pic.twitter.com/UC5hMZd40v

— Kris ❄️ tis the season ❄️ Russo (@kristinnoeline) November 21, 2018
---
Before you go!
It takes funding to keep this publication by and for queer women and trans people of all genders running every day. And A+ members keep the majority of our site free for everyone.
Still, 99.9% of our readers are not members.
A+ membership starts at just $4/month.
If you're able to, will you join A+ and keep Autostraddle here and working for everyone?
Join A+