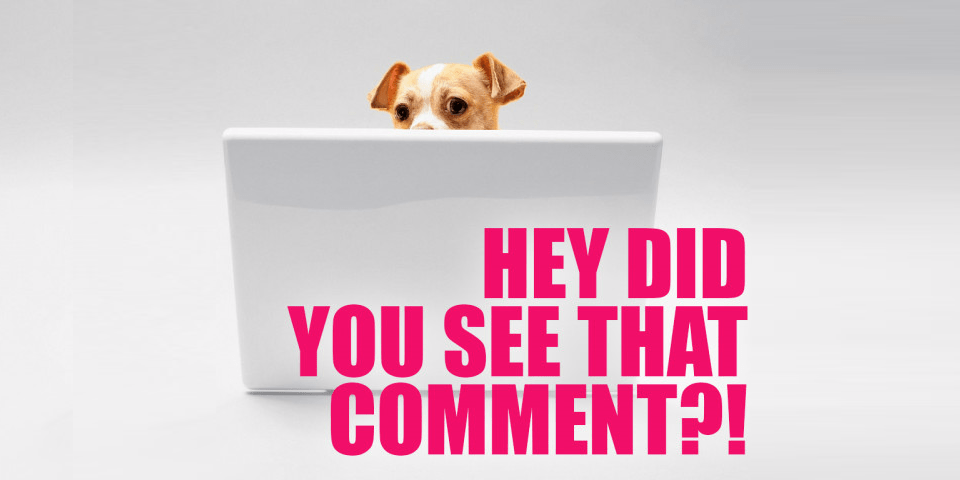 Hi there, sluggers! Wanna have a catch? (No, I'm still not over A League of Their Own.)
This week, Dani Janae wrote about the shape, textures, colors, and press-on nails of feeling like a powerful femme dyke.
Nico went down the nonbinary Popeye Twitter rabbit hole — what a gift. I yam what I yam!
Here ye here ye! (Hear ye hear ye? It's been a long week and I don't even know anymore.) Anyway, it's time to take the 2022 Autostraddle Reader Survey!
This was lovely: Thick as Grenadine.
KaeLyn helped a reader who can't get their exes out of their head.
Yellowjackets is offically in season 2 production!! I can't with cannibals but I will support Melanie Lynskey to the ends of the Earth.
Stef reviewed Juniper Fitzgerald's new memoir, which fragments the traditional narrative into something less easily contained.
And then there were your comments!
---
On Which Gay League Of Their Own Character Should Be Your Girlfriend?
The Aunties and Berties Award to aj: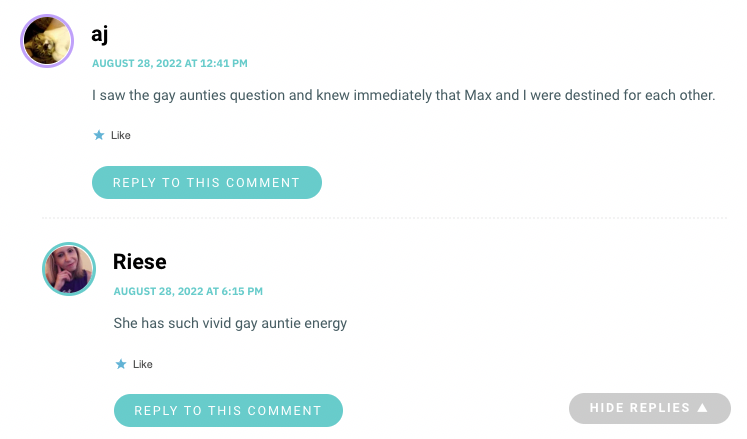 On Pop Culture Fix: Cate Blanchett Is a Lesbian Mommi With Control Issues in "Tár" Trailer:
The Caroling Award to Lu: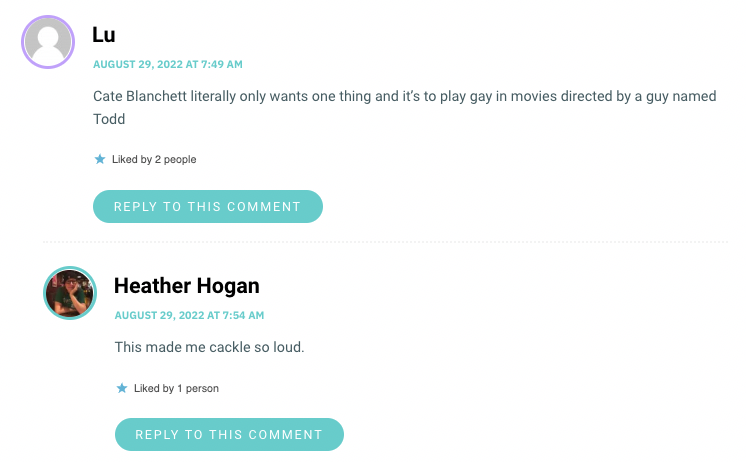 And the Time Lord Award to Elysianna:
The Compliments to the Chef Award to Cassie: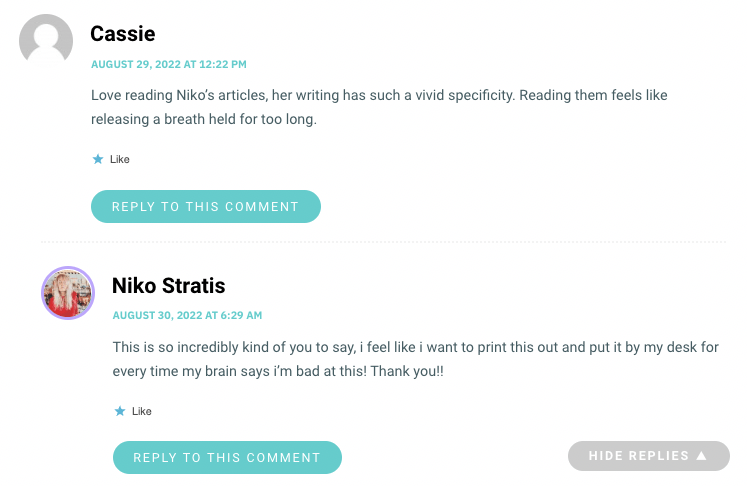 On No Filter: A Rare Kristen Stewart Sighting on Instagram! What Does This Portend?
The Practical Magic Award to

On "Yellowjackets" Season 2 Is Officially in Production:
The Out Back In The Shed With The Maps and Red String Award to brx: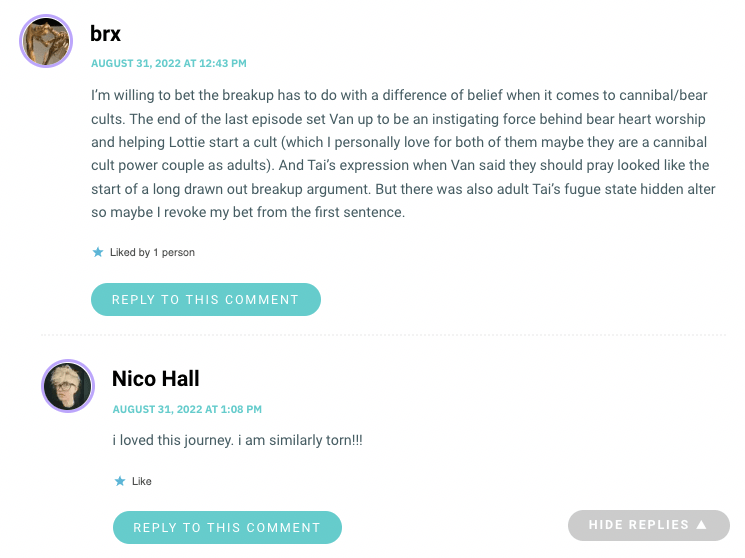 And on Pop Culture Fix: Tessa Thompson Is Heading Back to Space in Sci-Fi Thriller "Ash":
The Okay, Fruits! Award to Natalie: