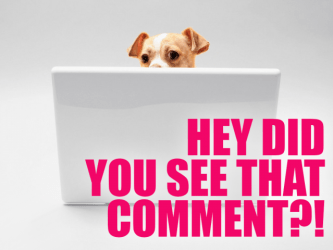 Good day, Autophiles! Happy belated Bee Day!
This week Heather busier-than-a-bee Hogan recapped Pretty Little Liars, The Fosters and batshit-as-ever Glee. She also interviewed Jasika Nicole!
If you're psyched about Valentine's Day you can craft your heart out with Carmen's V-day grab bag or get some shopping help from this handy gift guide. Also also also, have you seen the LGBT wedding blog H&H Weddings? It will melt even the coldest February hearts.
Last week we were ogling over Hallmark's adorable new commercial and this week got this same-sex ad campaign from fashion retailer & Other Stories! And what's not to love about Kaitlyn's interview with Julia Nunes and imagining you're KStew's gf?
---
On Patricia Velásquez Is Gay: Latina Supermodel, Actress & Activist Comes Out In New Memoir:
The Got Gayme Award to amidola and Maggie: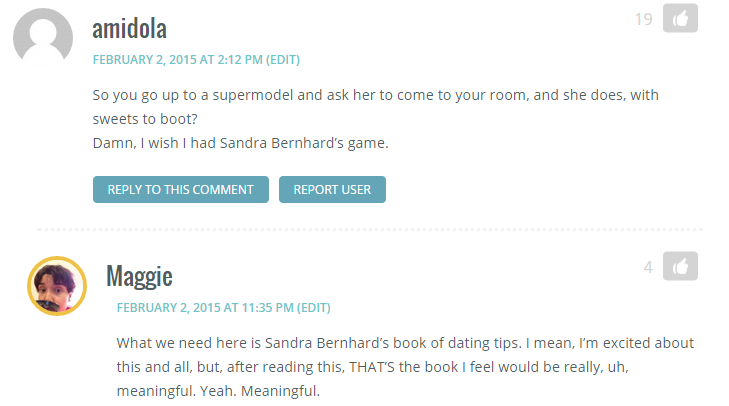 On VIDEO: Look How Cute These Lesbians Are In This Hallmark Ad:
The 20/20 Award to Amor:

On Also.Also.Also. A Bronzed Anus Is Actually Super Cute? And Other Stories We Missed This Week:
The Cunning Linguist Award to Sam:
On Glee Episode 605 Recap: I'm All Out of F*cks:
The Perfect Quote for the DVD Box Set Award to Monique:
On Mike Huckabee Compares Gay Marriage to Bacon-Wrapped Shrimp, Will Run on Bad Analogy Platform in 2016:
The Let's Ditch the Rainbow for Bacon Wrapped Shrimp Award to Juliet and jane: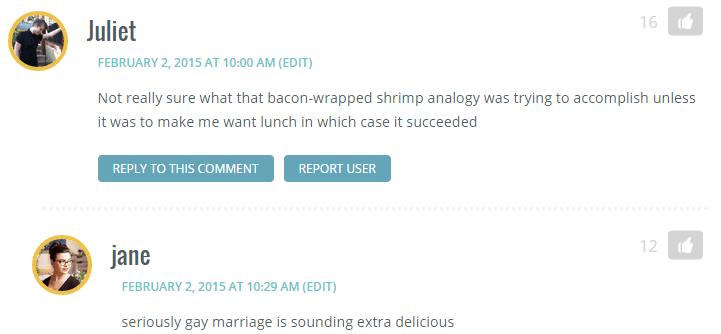 On Call For Submissions: Brand New Queer Mamas:
The If The Glove Don't Fit You Must Acquit Award to Sally: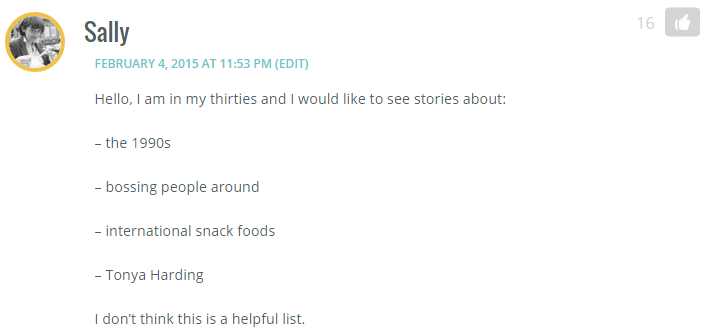 ---
See a clever, hilarious or thought provoking comment around this website-ship? Email it to me at: carrie [at] autostraddle [dot] com!