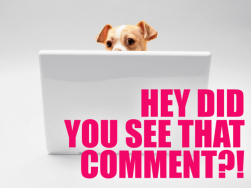 Hi muffins! We made it through to another Friday! Tonight I hope you have a chance to stand under the moon. She's feeling a little neglected on account of not being 'super' any longer, and she misses you.
This week, Vanessa's queering Hanukkah.
Need a Christmas movie to get you through? Erin's got you covered.
Cheryl. Blossom. Okay? Okay.
Oh my goodness, this is so very, very cool: Black Queer Teenage Detective Comic "Goldie Vancewp_postsIs Gonna Be a Movie!
ROSA DIAZ IS BISEXUAL, STEPHANIE BEATRIZ IS PERFECT, everything is fine, I definitely didn't just start crying reading this.
And then there were your comments!
---
On Holiday Gift Guide: What Sex Toy To Gift No Matter How Many Partners You Have:
The Manifest Your Destiny Award to Jenna: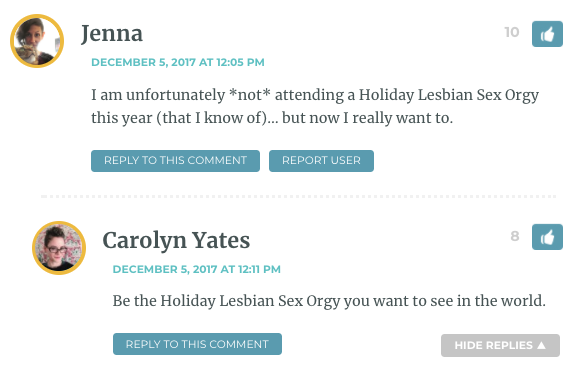 On Winter 2017/2018 TV Preview: Some Lesbian and Bisexual Content for Y'all:
The Match Made in…Heaven? Award to Catherine, Chandra and Chloe:
On Brooklyn Nine-Nine's Rosa Diaz Comes Out as Bisexual, Stephanie Beatriz Blesses Us Again:
The Jane The Girlfriend Award to Natalie: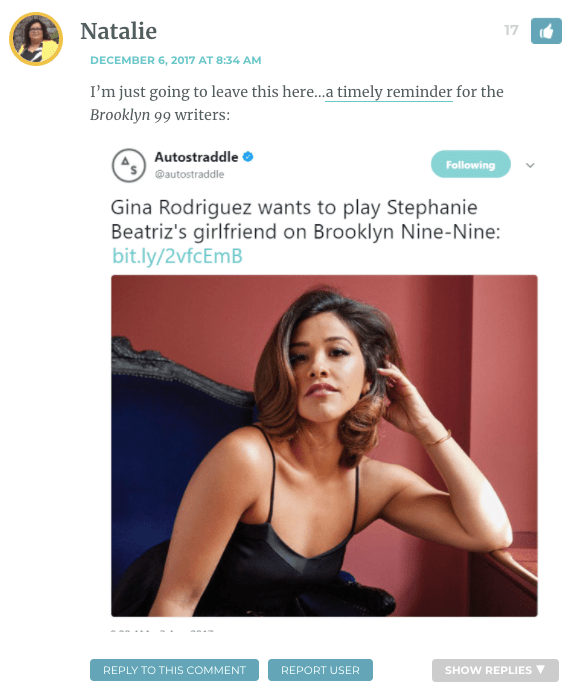 On 7 Holiday Movies Ripe for Temporary Disassociation From All This, Ranked:
The Fly Your Freak Flag Award to Diana: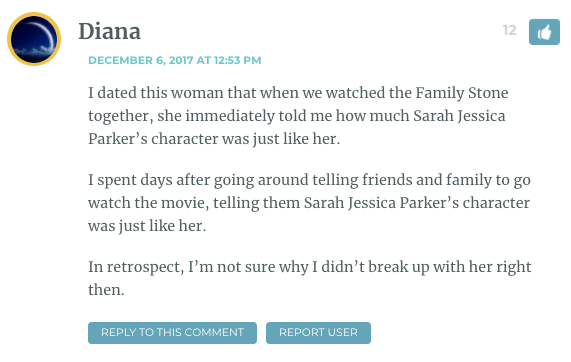 And the Year Of Our Carol 2054 Award to Rous Rose: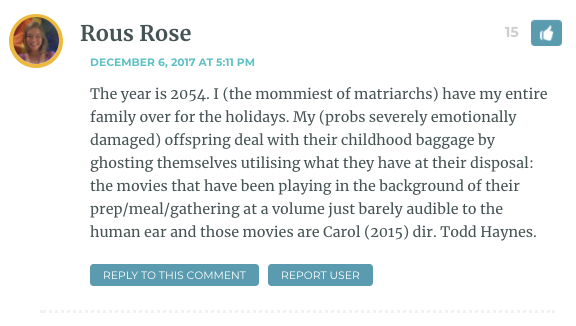 On Holigay Gift Guide: For the Queer With A Room of Her Own:
The My Favorite Podcast Award to Ann:
And on Holiday Merch Alert: Gender Traitor Sweatshirts, Gay Glittery Horses, Restocks of All Your Faves and an Enamel Pin Sale!
The Oh My Dog Award to Molly Priddy and Carmen San Diego: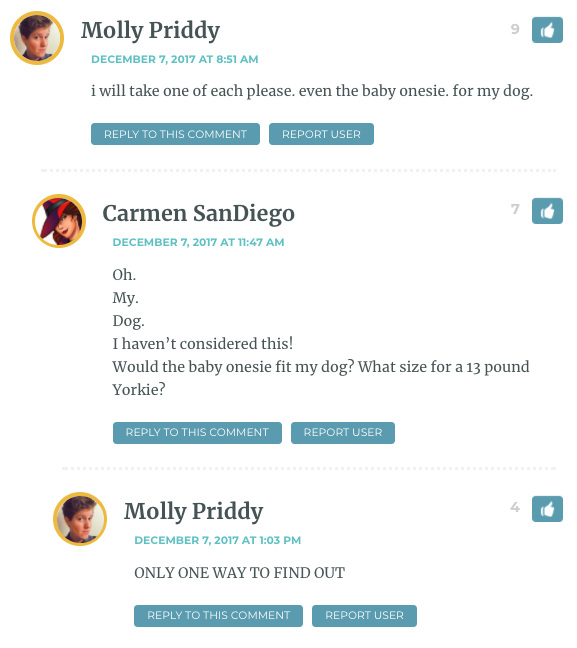 ---
See a funny or amazing comment that needs to be here? E-mail me at queergirlblogs [at] gmail [dot] com!