The holiday season is upon us, and you know what that means! Time to grease our bodies into our ceremonial skin suits and lay down two by two at the feet of our capitalistic overlords in a display of submission. Kidding! Time to paAaAaAaAaAaAaArty! Time to shop 'til we freakin' drop. Time to hug our loved ones!
But then also: time for the emotional baggage that comes along with being in your childhood home. Time for the potential financial burden of buying presents. Time for familial expectation and the weighing of its accompanying guilt. Time for the the stress of travel. Time for the split-second internal negotiation between stunting on another racist/sexist/xenophobic/homophobic/transphobic/classist/etc-ist remark and eating your pumpkin pie in peace.
Like the beginning of this post, the holidays truly can be an emotional rollercoaster, and this pressurizing of such polarizing feelings can leave many people feeling disjointed. The natural response is to want to correct this, but if I could be so bold as to suggest leaning into this feeling, which is where disassociating comes in.
Disassociating: it's ghosting yourself! Don't feel like processing how fractured you feel? Get out of town – mentally!
Really, engaging in any old astral projection will do, but I suggest utilizing what you have at your disposal: the movies that have been playing in the background of your prep/meal/gathering at a volume just barely audible to the human ear. Careful, though – not all holiday movies are created equal, and in fact some may do their best to keep you painfully in the present.
Here are some of the holiday movies you're likely to come across, ranked by their conduciveness for disassociating.
---
7. It's A Wonderful Life

Although the premise of this movie is literally "what if I was someone else," given how this movie has aged into a time where aspects of George Bailey's ideal reality seem more fantastical than his coma-induced nightmare, this isn't just a sad Christmas movie, it's one of the saddest movies of all time. Don't engage here.
---
6. A Christmas Story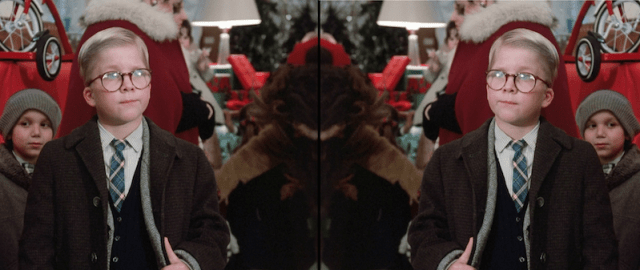 A Christmas Story is the bible in the American hotel room drawer of movies. Chances are you can count on its presence, and at this point isn't it a little depressing? The same lines from each being quoted at or around you thousands of times over? Everyone gets involved for this movie even if they are in the middle of something, which is the kind of spectacle that reminds you that you are part of an audience. It's gonna be a no from me.
---
5. The Family Stone
Ah, to be a white, upper-middle class family who consider themselves dysfunctional even though their only problems are a pot-smoking Wilson brother and an uptight, know-it-all girlfriend. Let's all think about it as our own reality! That's nice, isn't it? Also, can we talk about how wild it is that we as a society have accepted – nay, embraced – a storyline that invokes the premise of Wife Swap within the confines of a single family? Makes you think, specifically about how gross everyone is, which will get you out of your own reality for awhile.
---
4. Love, Actually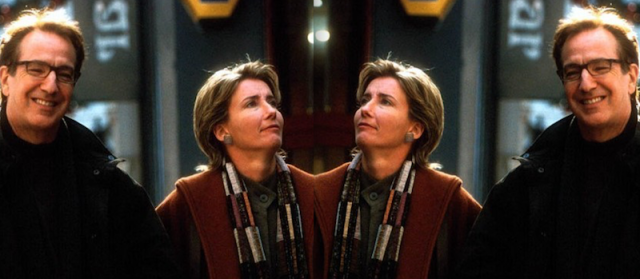 This one's good because there are so many kinds of accents in this one that you can play the "you say this and we say that" game and delight in envisioning your life as another person, a person who says "bottle" differently. Also, Emma Thompson is always such a presence on screen that you can't always be sure that Emma Thompson is not you?
---
3. Love, The Coopers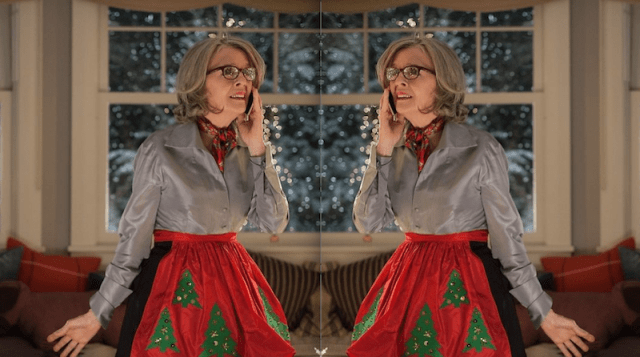 Okay, this one also stars Diane Keaton as the matriarch of an upper-middle class family and if, like me, you pretend that, frame by frame, this is a sequel to The Family Stone, wherein (SPOILER ALERT: THIS IS A SPOILER IF YOU HAVE NOT SEEN THE FAMILY STONE, I REPEAT THIS IS A SPOILER) Diane Keaton's character, Sybil Stone, comes back from the dead to haunt another family during the holidays, things get a lot more interesting (distracting).
---
2./1. The Holiday / A Christmas Carol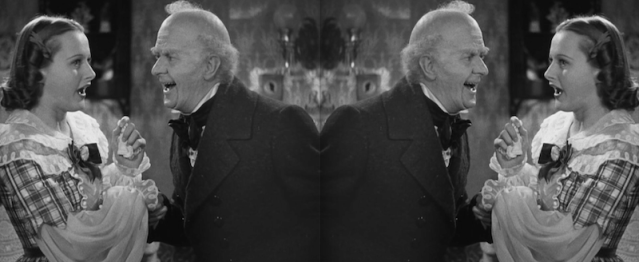 These are you, right here or right there, right now or right then, taking on someone else life for a brief reprieve or experiencing yourself at other points in time. These are your current desired states of existence reflected back at you. You might think this kind of mirroring would only further ground you in your current state, but in the same way that someone on screen saying "just breathe normally" makes you so aware of your already normal breathing that it becomes a stick in the spokes and morphs into a multilayered reality wherein you become teacher/student and viewer/subject, these movies will send you on a similar inception spiral. Kick the chair, kick back, and relax.